A Grand Monday: Citroen Visa Leader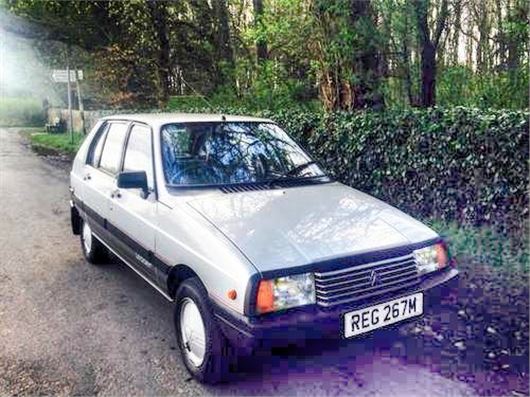 Published 14 April 2014
The Citroen Visa is a rare bird now - on the UK roads, we reckon there are 121 examples, both taxed and SORN'd. Most people who remember them, will recall that they are a quirky five-door hatchback, with lots of fascinating Citroen oddities, such as strange switchgear and partially-enclosed rear wheels. But underneath that, beats the heart of a Peugeot 104, which as we all know, is one of the 1970s' most sensible of hatchbacks. 

The original Citroen Visa, launched in the UK in 1979, wasn't a huge commercial success, despite some glowing magazine reviews. It seemed to lack the flair and panache of rivals such as the Renault 5, Volkswagen Polo and Fiat 127, and it seemed a little too big to be city-friendly. But with five wide opening doors and a range of engines that included the flat-twin from the 2CV, there was no denying that it was a great back-to-basics choice.
There was a sales lift with the 1981 facelift. A more anonymous front end was introduced, as well as some very appealing engine options. The 1360cc Super X offered excellent performance, but that was ecliped by the brilliant 205 GTI-engined GT version, introduced in 1984. And of course, it lived on until the 21st century in C15 van form. Our Leader version, here, was supposed to be the entry-level four-cylinder version, but with arresting side graphics, and boor spoiler, it looks far better than that. Okay, so this 954cc example may feel a little underpowered - well, a lot underpowered - but for someone looking for a simple, chic classic hatch, there's so much going for it.
And it's clearly a bit of a find. The seller states, 'As Visas go (not that there are many), this has got to be one of the best left. Although low mileage cars have their benefits, I've got to say it is running a lot better with a few more thousand on the clock than it was a year ago. It is evident that this car has been extremely well cared for: Zero rot. Apart from small amounts of superficial surface rust under the bonnet, there is no rust anywhere on this car. There are a few tiny blemishes on the paintwork but overall it is well above average for what is nearly a 30-year-old car.
Of course, stating that any car of this age is rot-free is always a gamble. Especially considering that these are well known for suffering from tinworm, and generally being made from steel as thin as baking foil. But as interesting 1980s retro cars go, with what promises to come with low running costs, this really does look like a bit of a steal for the £1095 asking price.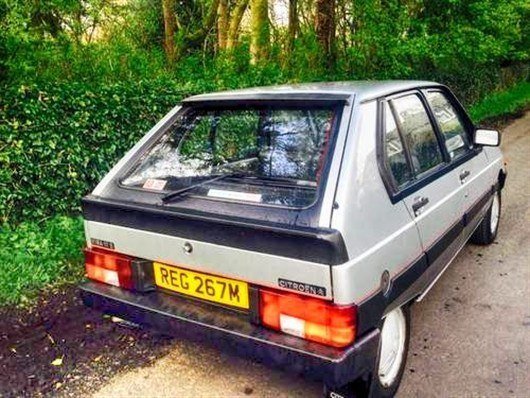 Comments
Author

Keith Adams
Latest