A Grand Monday: Alfa Romeo GTV Project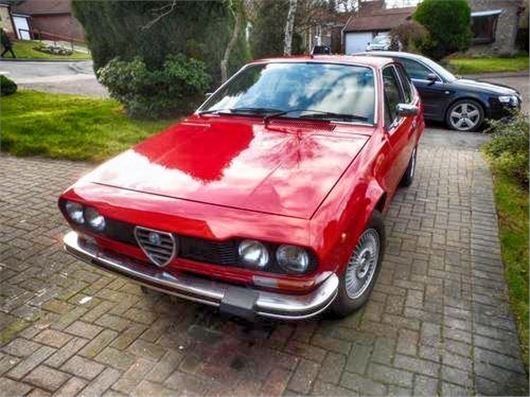 Published 22 April 2014
The Alfa Romeo GTV is easily one of the best looking mass-market coupes of the 1970s. With stunning Ital Design lines, which were designed to reflect the trend for wedginess without the awkwardness of many of its rivals, it still looks drop-dead gorgeous. And in 2.0-litre form, it's quick and sounds lovely, thanks to the classic Alfa twin-cam up front. So, perfect classic car material, then? 

Well there are plenty of nay-sayers who will moan that the GTV's a bit too rusty for its own good, and that on a damp day, you can hear it fizzing quietly away to itself. I'd not go with that view now we're 40 years on from the original car's launch - any of the 147 examples that are left registered in the UK are bound to be loved and appreciated. There were other issues typical of an Alfa Romeo of this era, though - inconsistent build quality between examples, for a start. Some that emerged were brilliant, and inspirational to drive, while many others were let down by obstructive gearboxes, sloppy steering, and random electrical issues. From new.
But get a good one, and a GTV was truly amazing. The rear-mounted gearbox lent itself to perfect weight distribution, while the Alfa twin-cam was punchy, revvy and just adorable. In GTV6 form, launched in 1981, it got even better, thanks to the Busso V6 under the bonnet. But what it made up for in performance, power and sountrack, the GTV6 lost in handling precision. Ah well. So it could be argued that this late pre-facelift 2000 GTV might be the best of the lot.
Buying this project does leave you with lots of options. Not least fixing that magnificent twin-cam, and restoring compression in cylinder four. Good thing is that parts for these are readily available off the shelf from a good selection of specialists in the UK. If you don't fancy the repair or rebuild yourself, many, such as Alfaholics, will do it for you. And as we all know - once the head's off one of these cars, it's fair game for a little tinkering.
The body looks straight and tidy following a recent-ish restoration, and there's clearly been lots of work done on the car since then. I also like the fact it's been in the family for 15 years. As the seller states, 'it will start and drive, and the interior in good condition - but does require lifting a little. The bodywork still in very good condition since restoration. Few cosmetics needed but very little.' Let's hope that's really the case.
Okay, so like buying any unfinished project that the owner has run out of time and patience for, there's always going to be an element of risk. But I like the odds on this one - and if you can do the engine work yourself, then all the better, as it will stack up financially even more in your favour, at a little less than the buyer's asking price of £1900. Yes, this car will be worth £5000-plus with tax and ticket, but more importantly it's going to be a lovely thing to drive, with real head-turning looks - and isn't that worth all the effort alone?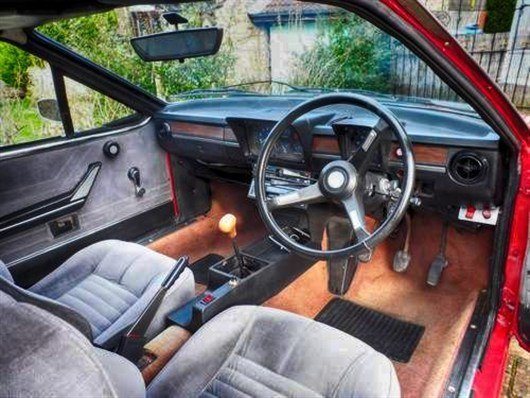 Comments
Author

Keith Adams
Latest