Alfa Romeo Alfetta, GT, GTV and GTV6 (1972 - 1984)
Last updated 18 May 2018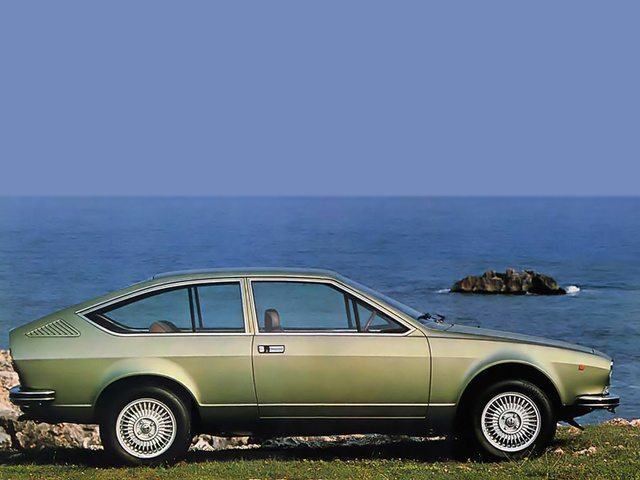 Great handling, lusty engines
Indifferent built, rust and rarity
Updated 1 May 1987
Production ended
GTV and GTV6 production finishes with more than 450,000 cars built
Introduction
Alfa Romeo chose a two-pronged attack for replacing the legendary Giulia. The first of two cars, the Alfetta (the other being the Giulietta), being launched in 1972, and being pitched at the lucrative executive car market.
The mid-sized saloon was something of a departure from its predecessors - boasting a new platform (Type 116) that would last for well over two decades, all the ingredients were there for a great sporting follow-up to the Giulia: a range of twin-cam engines and a transaxle gearbox for perfect weight distribution.
Build quality was variable, with the earliest cars the most solidly assembled, but a bigger problem was corrosion. Rare today, not fully understood, and perhaps more deserving of its own accolades than being known as the saloon that begat the GT and GTV.
It was left to Bertone to create a suitably handsome coupé out of the Alfetta's excellent underpinnings. It was originally launched as the Alfetta GT in 1779cc twin-cam form, and a 1.6GT joined the range in 1976 – along with the GTV 2000 a year later. With a full 2.0 litres under the bonnet, it delivered effortless performance, accompanied by the rorty soundtrack you would expect from an Alfa twin-cam. 
In 1981, the GTV then received the wonderful Busso V6 from the Six to crate the GTV6. Running a new Bosch fuel injection system, the V6's power was up to 160bhp, giving the GTV6 a very useful power hike, as well as one of the most sublime soundtracks in motoring history. Like the Alfetta GT and GTV before it a good GTV6 was a phenomenally good car in the bends – especially as it finally had the power to exploit it.
Buying an Alfetta or GTV now should be relatively painless given that the surviving examples should have been properly rebuilt. As ever, rust and flimsy build quality are the main enemies.
Next: Model Timeline