Take a break: Look at Life - what price safety?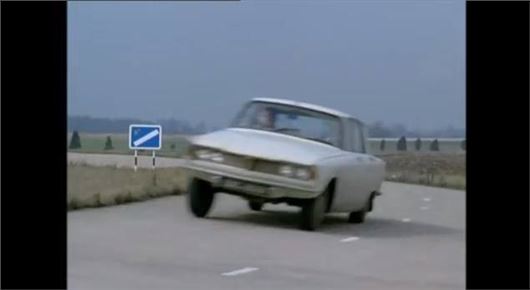 Published 27 February 2014
Got five minutes to spare? Then take a break, and watch this wonderful period footage of vehicle safety testing in the mid-1960s, care of the Look at Life series of short films.
If you're not familar with the Look at Life series, then you're in for a rare treat. More than 500 of these five-to-ten minute long films were made, specifically to be show in Odeon and Gaumont cinemas. They were shown before the main feature, and had replaced the old newsreels, which had been rendered obselete by the arrival of television news on ITV and BBC. Each episode of Look a Life documented a theme or an aspect of British life between 1959 and '69, with transport being a popular subject.
These were exciting times, when it seemed that anything was possible, and Britain was ambitiously building for a brighter future. This particular episode deals with car safety, and it's absolutely fascinating to see what research and development was going on in 1965. Safey seats? ABS? They were all there. And in case you're wondering where the test track is - it's the Motor Industry Research Association's facility in Nuneaton - and it's still very much in use to this day...
Enjoy the film.
Comments
Author

Keith Adams
Latest