Take a break: The 1981 Dubai Grand Prix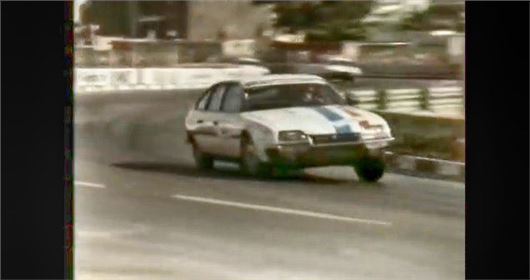 Published 21 January 2014
Got five minutes to spare? Then take a break, and watch this amazing coverage of the inaugural 1981 Dubai Grand Prix. It's not exactly a Grand Prix in the sense you might think - but surely the prototype for those classic and historic race meetings that are proving so popular today.

You could say this piece of video has everything - William Woollard presents the trackside view from this amazing little event, which was organised by ex-pat Brit, Martin Home. You'd hear much more from him in later years, when he brought Formula 3000 to the UK city streets in the late 1980s, as the Birmingham Superprix. The Dubai event was effectively an historic race meeting, with a one-make pro-celebrity race, and some saloon car racing thrown in, too. William Woollard recalled: 'I remember that weekend in Dubai. It was a really fun time with the drivers, lots of bent metal and scorched rubber.'
The one-make Citroen CX race was fabulous, with drivers such as Derek Bell and John Watson dicing with Sir Stirling Moss and Dan Gurney. As for the cars, they were clearly not set-up for circuit action, but, boy, were they good at the off-track excursions. Predictably, it turned into a bit of a demolition derby, with a mere six cars finishing - and Sir Stirling Moss was less than happy with the outcome. Worth watching for this alone...
A final treat is Gerry 'only here for the beer' Marshall winning the historics section of the event - and telling takes of dicing with a certain Nick Mason. Enjoy!
Comments
Author

Keith Adams
Latest