Blog: Drive It Day - how was it for you?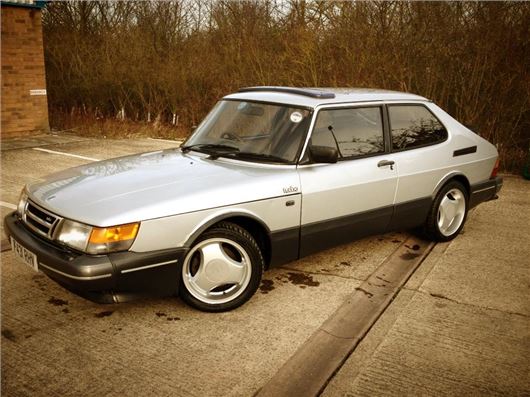 Published 22 April 2013
Yesterday (21 April) was National Drive It Day, the Federation of British Historic Vehicles Club's (FBHVC) celebration of all things classic. The idea is a simple one - if you own a classic, get it out and drive it. If it doesn't drive, at least pull it out of the garage, so that people will see it. It's a simple idea, really - increasing visibility, will improve awareness, and that will pique people's attention.
And ultimately, so the idea goes, that will bring more people into the scene.
It's an admirable idea, and one that through the years, I've supported - encouraging anyone who'll listen to get their old, classic, or just plain interesting cars out - and show the world their stuff. This year, I must admit that I took the easy option. I drove around in my Saab 900T16S (above) - which as anyone will know, is as sensible and rational (that is, unless there's something really wrong, it does just work), and despite me being old enough to remember these just being everyday cars, it did attract a lot of positive attention from other drivers.
I must also admit that I do keep an informal mental count of other classics I see out and about on Drive It Day. And in 2013, just as it's been for the past six or seven years, the total I spotted on my travels amounted to less than a dozen cars. And as anyone who knows me will attest, my interpretation of what constitutes a classic car is probably wider than most other people's.
Okay, so I know there was a good number of events on yesterday, such as the Bristol Classic Car Show, where I'm sure there will have been a high concentration of classics being used to get there - but I'm also guessing that most of the people who turned up in historics may well have done anyway.
And that does leave me wondering about the whole Drive It Day thing. I agree it's a great idea, and certainly support the ethose behind this initiative. If I have a taxed and insured classic car on my drive, I'll more often than not drive it for fun than I would my more modern cars, and I am sure most of you would too. But perhaps in order to focus this event more, we need to think about calling it something else; something a little more obvious. Oh, I don't know - maybe National Classic Car Day has a nice ring to it.  It would certainly help get the message out more strongly.
National Classic Car Day would also need a focal point on the day, too. Maybe a high-profile venue where lots of people would see the cars, as well as attracting wider media coverage. I know from my experience last year at the Windsor Tour of Elegance, there's a rather picturesque location going begging for just these sort of things. Classic cars are fun, can be cost-effective, and the social scene can be brilliant - let's just get the message out more effectively, and encourage new blood into it while we're at it.
As always, I'm keen to hear your Drive It Day experiences (and pictures, of course!) - and whether you'd like to see it developed into a new National Classic Car Day...
Keith Adams, Editor Honest John Classics
Comments
Author

Keith Adams
Latest