New club for Rover 800 fans
Published 16 September 2015
Fans of Rover's forgotten flagship are coming together with the aim of forming a new owners club to raise the public profile of the much-maligned 800 Series as it moves towards its 30th anniversary.
The newly-formed Rover 800 Owners' Club will cater for all variants of what was once the country's best-selling executive car, including Mk1 and Mk2 variants. Whether it's the stately saloon, sleek fastback or finely-finished Coupe, the club's purpose is to ensure the survival and continued enjoyment of all versions of 800 through a network of enthusiastic owners.
The club has come together through an online network of 800 owners, contributing to popular forums and also a facebook group. The step towards forming an official club has come about to better represent the car at shows, as well as to ensure the model's 30th anniversary is celebrated in a befitting manner.
Launched in 1986, the 800 was one of the most significant products of the Rover-Honda alliance. It was a technological tour de force in its day, and although early examples suffered from fairly well documented build and reliability problems, it went on to become one of the most successful executive cars in the UK market.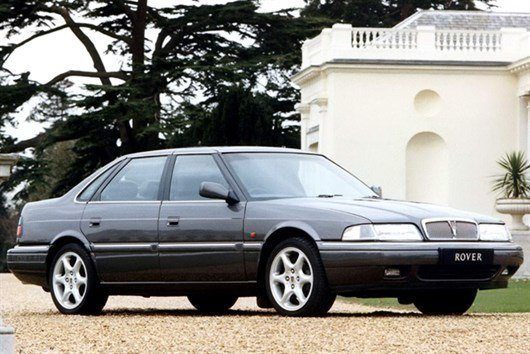 A fastback variant appeared in 1988, predicting trends before they happened. A significant rework in 1991 saw the car get more rounded edges and Rover's now-trademark grille along with some significant engineering changes, while in 1992 the hand-finished coupe variant appeared, initially designed for (but never sold in) the American market.
A number of events are being planned for 2016 to mark the model's 30th birthday, including one event specially dedicated to the 800 and its followers. More information will follow after the club is officially formed.
The new club aims to work closely with existing clubs and forums, including those supporting other Rover models and associated brands. The 30th anniversary is the perfect platform to do this, and to provide 800s and their owners with the support that a dedicated owners club can afford.
Anyone wishing to be involved with the club, or interested in becoming a member, is invited to an initial meeting, during which plans for the club will be officially formed. The event takes place on Sunday October 4, 2015, at 1pm at MINI Plant Oxford (better known to 800 owners as Cowley), where 800 production began almost 30 years ago.
Obviously, if you have an 800, it will be more than welcome…
Comments
Author

Keith Moody
Latest