Honest John Preview of Historics Classic Car Auction on 21st September 2019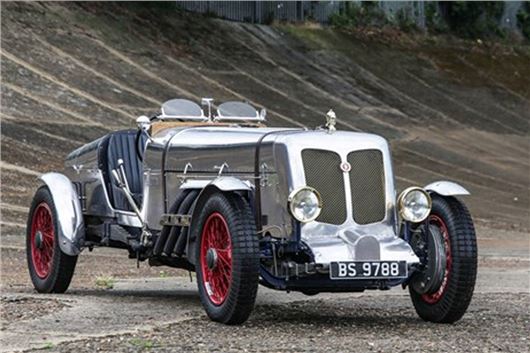 Published 11 September 2019
Historics Classic Car Auction at Brooklands Museum, Weybridge on 21st November promises a spectacular, yet eclectic selection of classic cars, some of which you will not find anywhere else.
There is a spectacular 27-litre engined 1924 Minerva in the sale; the type of car that used to roar around the Brooklands track in the 1920s at unbelievable speeds for the time. There is a lovely 1961 Aston Martin DB4 SIII, the purest and best looking of the DB Series. But for me, the car of the sale, is a relatively humble Dagenham built 1935 Ford Model 48 sedan.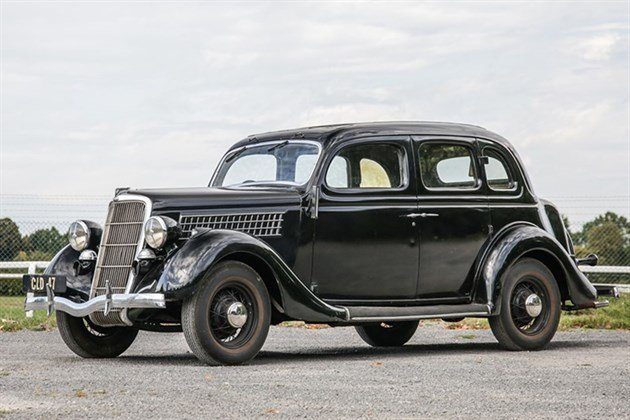 Ford only ever assembled 616 Model V8-48s at Dagenham; as roadsters, 3-window coupes, convertible cabriolets, estate cars, 'Tudor' sedans and 'Fordor' sedans, which is the type on offer here. Wire wheels set this December 1935 car apart as a 3,622cc V8 rather than the later small-bore 2,227cc V8-60. It's in remarkable original, rust-free condition having been dry stored. A replacement V8 engine was fitted in 1994 and it has covered less than 1,000 miles since. It is estimated at £14,000 to £18,000.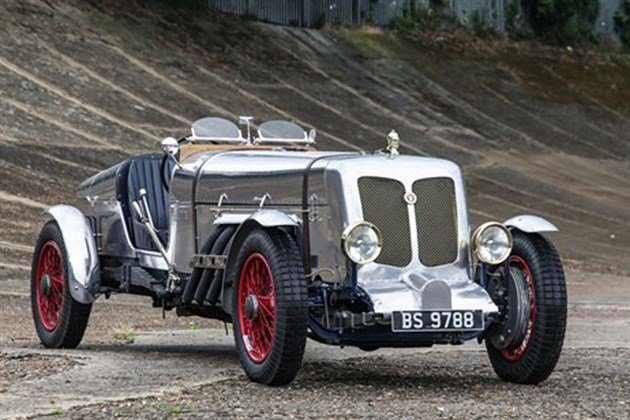 Very appropriately photographed on the Brooklands banking and obviously the star of the show, the 1924 Minerva special is totally unique. Its 400 horsepower 27litre V12 Liberty Mk II open tappet engine came from a tank. The ladder frame chassis from a Minerva 20CV. This jaw dropping car is estimated at £149,000 to £180,000.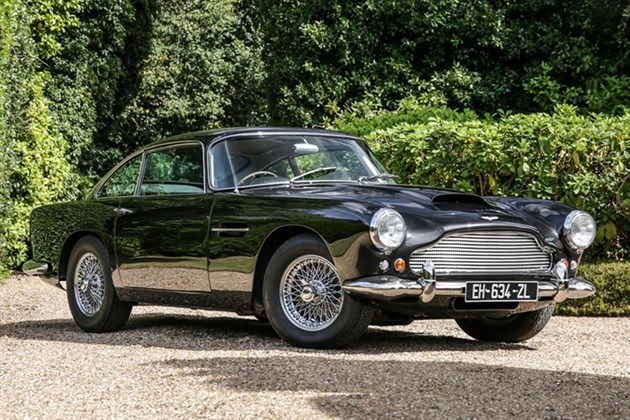 The utterly gorgeous, timeless styling of the 1961 Aston Martin DB4 SIII is close to perfection. Manual transmission. RHD. Matching numbers. Exuding the much sought-after patina of an original interior with well used red leather seats. The engine was completely stripped and rebuilt by Marksdanes Restorations, Somerset in 1994, together with considerable other work. It is estimated at £285,0000 to £320,000.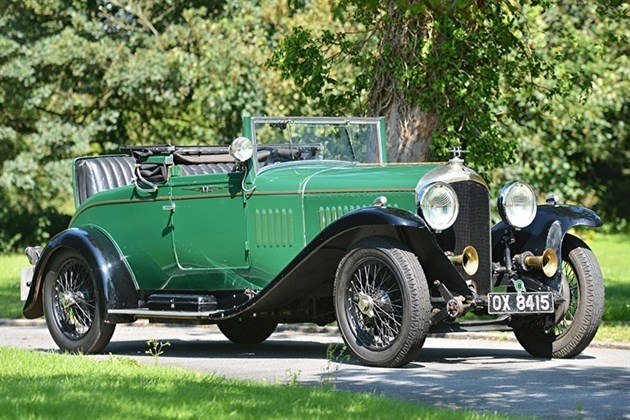 Another unique car: a 1928 four and half litre Bentley fitted in 1932 by the coachbuilders with a Salmons DHC body originally built in 1928. It simply looks, feels and even smells like a coachbuilt WO Bentley should and is estimated at £380,000 to £420,000.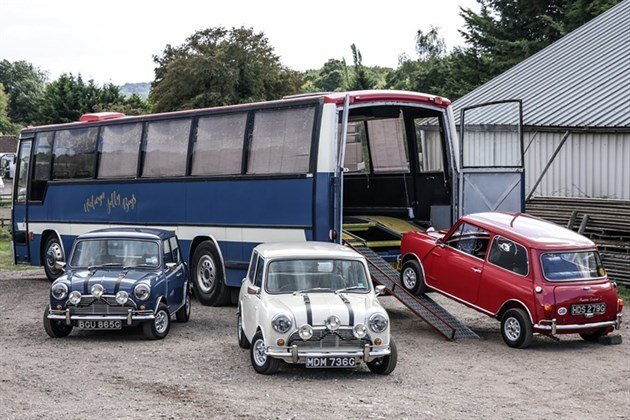 Lots 251 to 254 comprise three replica 'Italian Job' Minis, together with a replica of the Bedford Plaxton coach we last saw teetering on the edge of a cliff at a hairpin bend. The cars are estimated at £8,000 to £12,000 each and the coach is offered at no reserve.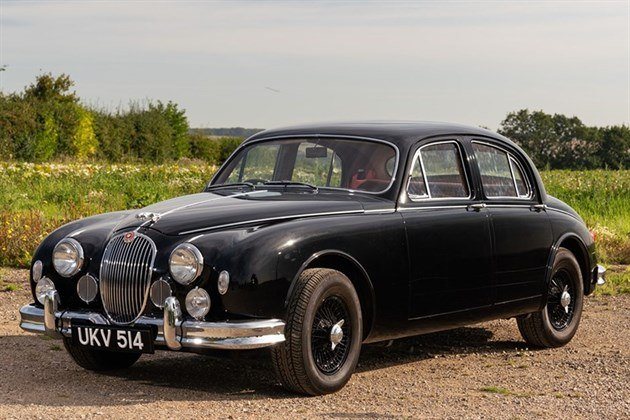 Lot 249 is a lovely Jaguar 3.4 Mk 1 with Coombes style opened rear arches to take Mike Hawthorn style wheel spacers. Finished in black, switched from automatic to a later 4-speed manual with synchromesh on 1st and overdrive, this qualifies for historic events such as the upcoming St Mary's trophy at Goodwood. It is estimated at £34,000 to £40,000.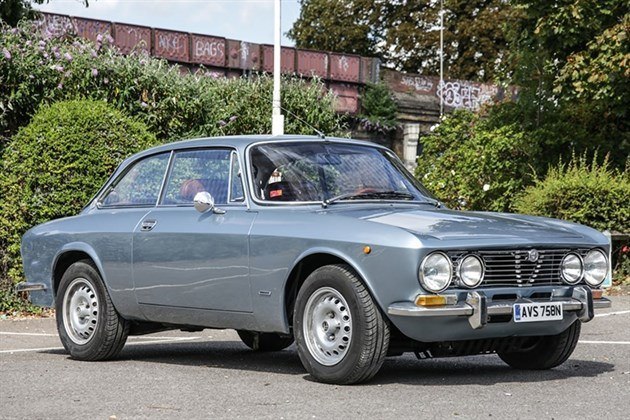 Lot 172 is one of two Alfa Romeo 105 Series 2000 GTVs in the sale. This is a LHD 1974 on subtle GTA replica wheels and is estimated at £18,000 to £25,000. Lot 142 is a later 1977 2000 GTV, also LHD and is estimated at £23,000 to £26,500.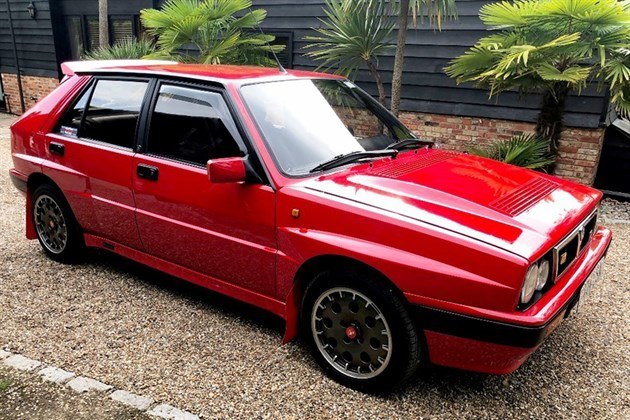 There are two Lancia Delta Integrales in the sale. Lot 188 is a 1991 HF 16v estimated at £16,000 to £18,000. While Lot 122 (photo) is a 1989 16v with over £13,500 spent on it in January, estimated at £29,000 to £35,000.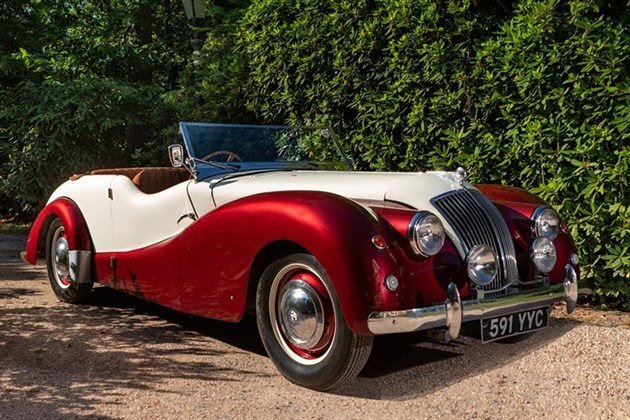 Two AC 2.0 litres in the sale, Lot 137 is a 1949 triple carburettor saloon with a wonderful patina offered at no reserve. While Lot 243 is a nicely restored 1950 Buckland Tourer (photo) estimated at £13,000 to £16,000.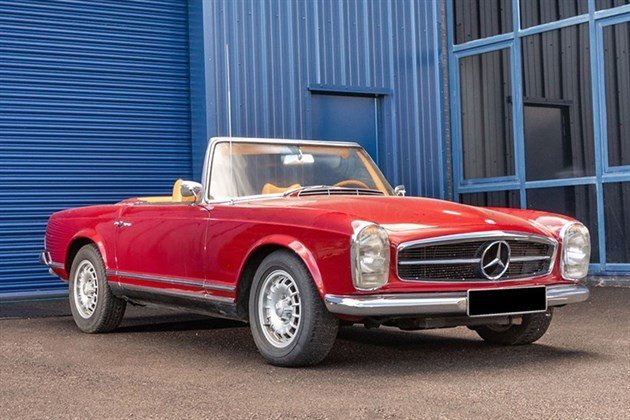 Three Mercedes SL 'Pagodas' include a black LHD 1967 manual with American lights estimated at £23,000 to £26,000; a red LHD 1967 automatic (photo) estimated at £23,000 to £26,000; and a beautifully restored RHD 1969 automatic estimated at £95,000 to £120,000.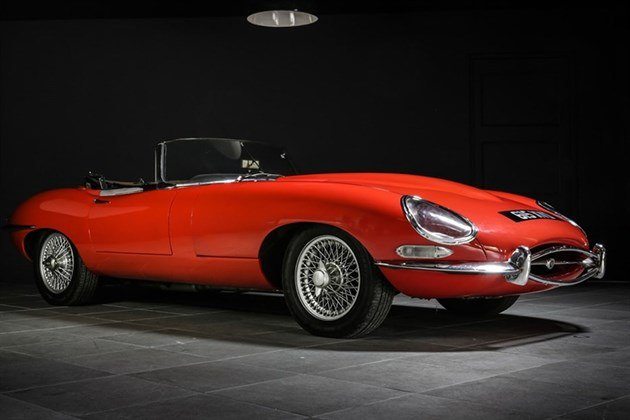 Two early Jaguar E-Type 3.8 roadsters. Lot 140 (photo) is a 1961 'flat floor', repainted red and with a replacement 3.8 engine. Really interesting as it is and (incredibly) offered at no reserve. Lot 208 is a 1962 3.8 coupe beautifully converted to a roadster and estimated at £55,000 to £75,000.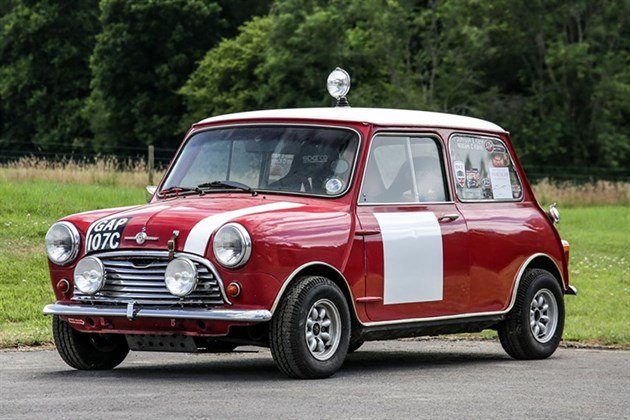 Finally (I've got to stop before enthusiasm overcomes me) Lot 176 is a classic 1965 Morris Mini Cooper 1275S, modified and trimmed out for classic rallying. It is estimated at £39,000 to £42,000.
Catalogue now out at £30 (admit two to the auction) here (https://www.historics.co.uk/about/purchase-a-catalogue/)
Viewing Thursday 19th September 10.00am to 5.00pm and Friday 20th September 10.00am to 5.00pm and on Saturday 21st September 8.30am to start of sale at 9.30am.
Follow signs from Wellington Way for free parking.
More at Historics
Comments
Author

Honest John
Latest