4,514 Mile 1959 Heinkel Kabine in Online Auction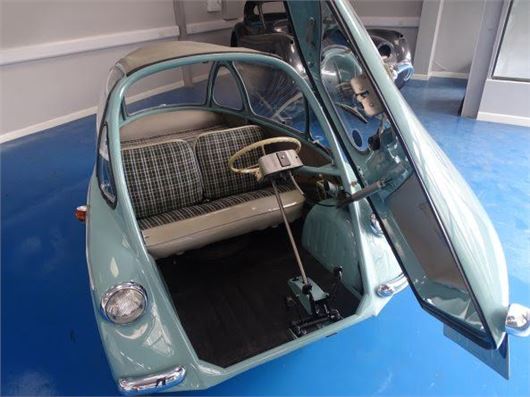 Published 01 July 2019
A pristine 4,514 Mile 1959 Heinkel Kabine (Cabin Cruiser) is to be sold in an Online Auction by H&H on Wednesday 3rd July. It is estimated to make £20,000 to £24,000.
It has been in storage since 1983 in a ply-lined container with a de-humidifier since 1983.
Following re-location of Heinkel production to Dundalk, Ireland in 1958 this Cabin Cruiser was ordered new by Mr E.S. Stock of Ipswich. It left the factory in December 1959 and was registered to Mr Stock in Jan 1960. He scarcely used the car, but nonetheless mollycoddled it. Much of the car's original delivery paperwork still accompanied it when his estate put it up for sale in December 1983. The vendor spotted the advert for the Heinkel in the back of the Sunday Times and bought it as a present for his infant son to enjoy in the future.
Although all bidding in this sale will be online only those buyers who wish to view the cars and kick the tyres can do that too. H&H will put you in touch with the owner who will be happy for you to come and see and touch and kick those tyres. But most people are happy with the online offer.
See link to online website for this sale: https://online.handh.co.uk/m/view-auctions/catalog/id/125/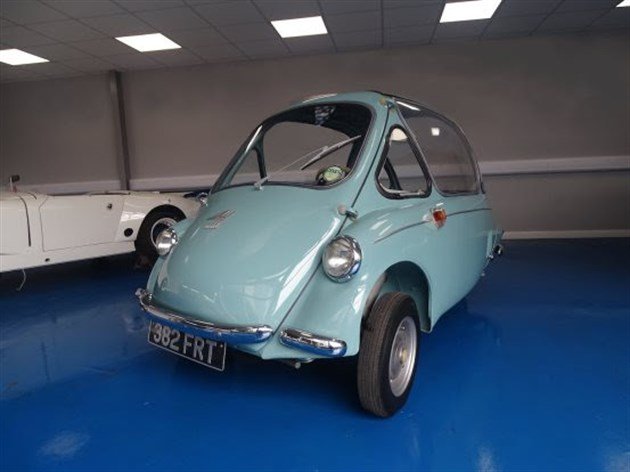 Simon Hope, of H&H Classics, says: "This new H&H LIVE AUCTION ONLINE offering is getting a lot of attention and keen bidding. Its success depends on having a brand that people trust. Many of the bidders are clients whom we've had for 26 years and know they can rely on our descriptions as honest to a T. But, interestingly, a lot of our new buyers are people we've never met but the H&H Classics name seems good enough for them to bid online with confidence."
The Heinkel Cabin Cruiser in this sale is a cult classic which provides a great opportunity to buy a very characterful car that is in exceptionally original, low mileage condition. See the link to the car with many additional images: https://online.handh.co.uk/m/lot-details/index/catalog/125/lot/45012/?url=%2Fm%2Fview-auctions%2Fcatalog%2Fid%2F125%2F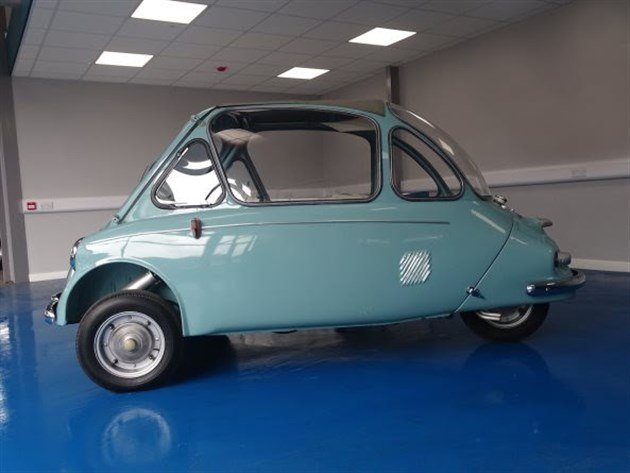 Comments
Author

Honest John
Latest