1957 Ace Ace Bristol in H&H Classic Car Auction on 19th June.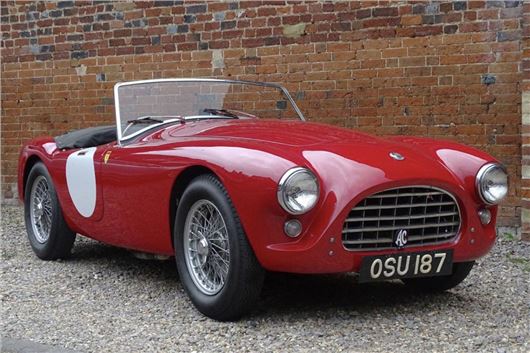 Published 07 June 2019
Late consignments have significantly increased the catalogue for the H&H classic car auction at the Imperial War Museum, Duxford on 19th June giving an even better opportunity to invest your pounds before they're worth even less.
Undoubted star of the auction, the 1957 RHD AC Ace Bristol (forerunner of the Shelby Cobra) has been in the same family for 20 years. Originally exported to St Lucia, it has a Bristol BS1 Mk3 race engine, fully independent suspension, disc brakes and underwent a fully documented restoration. It is eligible for some of the world's greatest motoring events and has a history of success in them. The estimate is £220,000 to £260,000.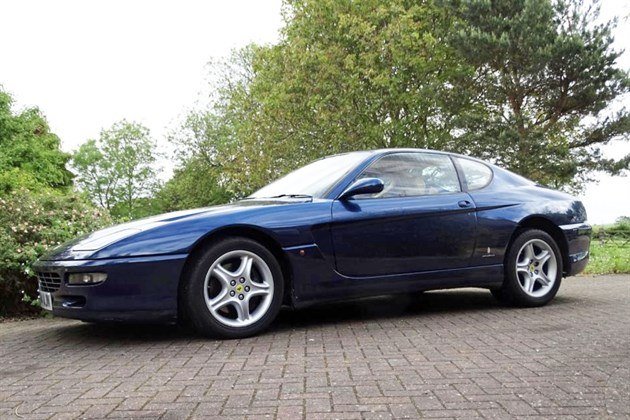 This RHD 1995 Ferrari 456 is a rare manual version showing 55,000 miles. Originally capable of 0-60 in 4.8 seconds and a top speed of 192mph, this Le Mans Blue car comes complete with its original leather-bound toolkit and a file of expensive work done since 2006, including a recent cambelt service. It is estimated at £38,000 to £45,000 so surely a good place to invest your rapidly depreciating Pounds Sterling.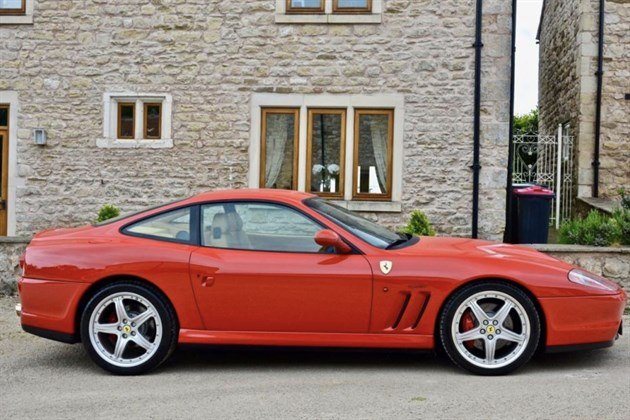 7 years newer and even quicker this LHD 2002 Ferrari 575M Maranello F1 has the highly desirable Fiorano handling pack, as well as its 515HP 5.7 litre V12. factory-fitted options include: Scuderia Ferrari shields; fire extinguisher; leather-trimmed rear shelf; high power hi-fi with subwoofer; satellite navigation; and silver dedication plate. It has a full service history, the most recent at 47,384 miles by Greypaul Ferrari costing £4,800 and including new tyres and cambelts change. It is estimates at £80,000 to £90,000.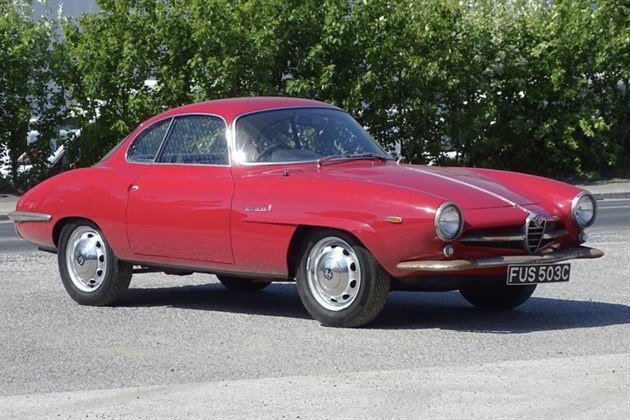 This gorgeous RHD 1965 Alfa Romeo Giulia Sprint Speciale is the more desirable 1,600cc twin DCOE 112HP version and has been in the same family since 1972. It's been wax treated underneath and comes with a full history file from 1972 until today. It is estimated at £30,000 to £40,000.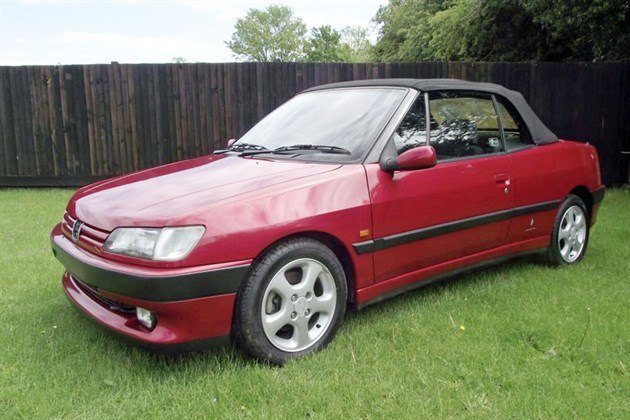 The 1995 Peugeot 306 cabrio represents a once in a lifetime opportunity to acquire a new, unused and unregistered 306 cabrio in perfect condition. RHD and from a private collection it has only 65 miles recorded. The lovely Pininfarina body shape features a completely foldaway hood leaving a smooth deck line with the top down. The estimate is £10,000 to £12,500.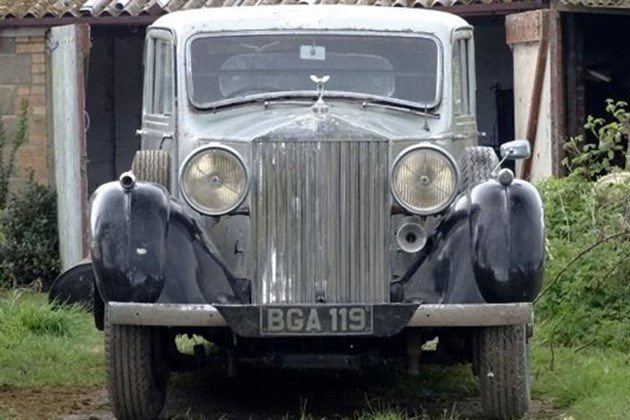 Complete with retractable glass division and two folding occasional rear seats this James Young bodied 1937 Rolls-Royce Phantom III Sports Saloon has a retractable glass division and twin folding occasional seats. Only 727 Phantom IIIs are thought to have been built over three years from 1936 to 1939. Its 7,340cc ohv V12 was fabricated largely from aluminium alloy boasted a seven-bearing crankshaft, eight-bearing camshaft, hydraulic tappets and dual downdraught Stromberg carburettors. Effortlessly potent and eerily smooth, it gave most variants a 100mph top speed. This Phantom III Sports Saloon has been in the current ownership since 1996 when much good restoration work was carried out by the owner, including replacement of sections of the ash framework. It then 'rested' for 23 years in a barn, but now this grand machine is ready for its next owner to continue the restoration process. It is estimated at £45,000 to £55,000. 
There is a total of 117 very desirable lots in the sale.
Online catalogue: https://online.handh.co.uk/m/view-auctions/catalog/id/116/
AUCTION VENUE
Imperial War Museum
Duxford
Cambridgeshire
CB22 4QR
AUCTION VIEWING
Tuesday 18th June 2019 from 12pm to 6pm
Wednesday 19th June 2019 from 9am 
MOTOR CAR SALE
Wednesday 19th June 2019 at 1pm
BUYERS PREMIUM
15% (incl. VAT @ 20%)
Entry is available by Catalogue (admits x2) at a cost of £20.00 plus postage
Comments
Author

Honest John
Latest