1954 Austin Healey 5.7 V8 in Historics 2nd March Classic Car Auction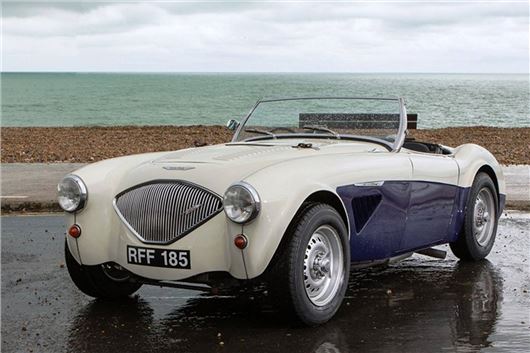 Published 25 February 2019
Historics 2nd March auction at Ascot Racecourse features a 1954 Austin Healey that recreates an original idea proposed to Austin Motors by Carrol Shelby via Donald Healey.
Shelby didn't have time to hang around waiting for a decision by Herbert Austin, so called on AC cars instead. And, due to the awkward installation of the distributor at the rear of small block Chevrolet 350 V8s, he went for the lighter Ford 289 V8 instead. Nevertheless, Healey Chevrolets were often seen at British speed hillclimbs in the 1960s, sometimes jacked up between runs while their owners changed the spark plugs via the front wheelarches (they wouldn't have had that problem with a Chrysler hemi).
This particular car was imported from the USA in 2011, underwent a ground up restoration, was fitted with a 5-speed Tremec manual transmission and a Ford 9-inch diff. It looks stunning in Shelby colours and on a set of drilled steel knock-on wheels. It's estimated at a conservative £30,000 to £40,000.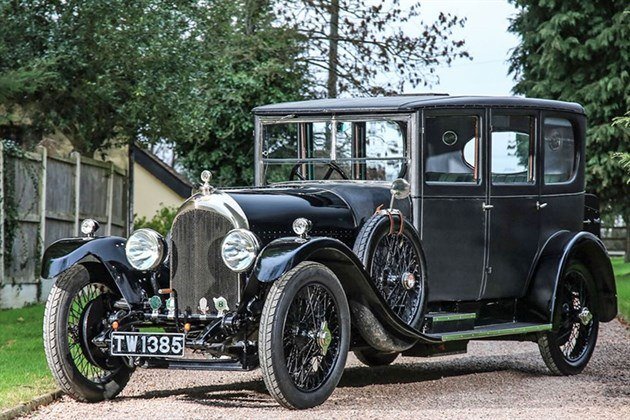 Star of the sale, though, is an imposing and immaculate 1926 Bentrley 3.0 litre, featuring the original  Weymann type saloon body by Gurney Nutting. A matching numbers car, 1926 Bently saloons are rarely seen because most had their bodies ripped off and replaced by Vanden Plas lookalike tourers. The perfectionist owner of this fine Bentley kept every detail he could as original as possible. It even boasts a full set of fitted luggage in the trunk. It is estimated at £265,000 to £320,000 and, if there is any justice left in the World, it deserves to make every penny.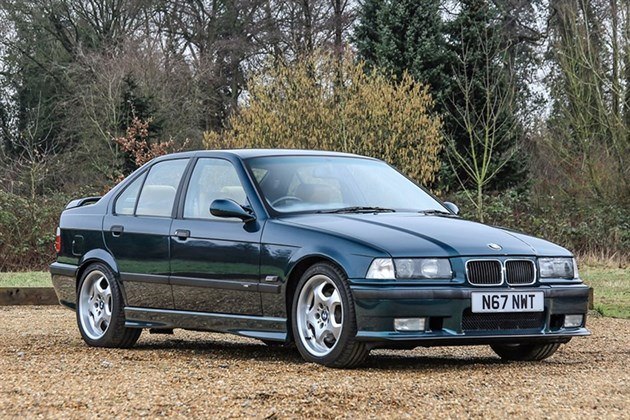 Moving swiftly on, this 2006 E36 BMW M3 could be worth a look. Recorded mileage is 84,910, supported by 15 (expensive) BMW dealer service stamps and the last one was within 2,500 miles. Hard to find a one owner E36 M3 with the late 321HP 3.2 engine in this sort of condition. It is estimated at £10,000 to £14,000, but could go higher.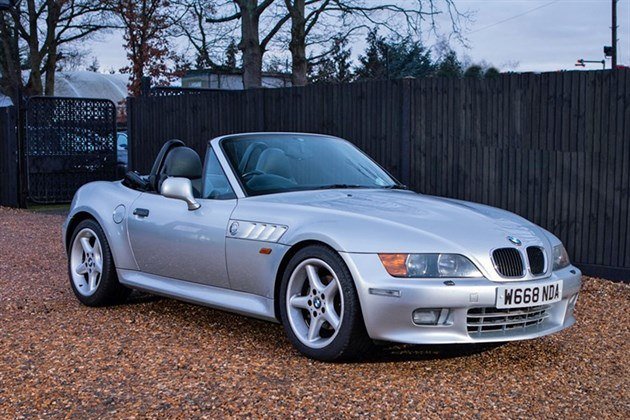 Another BMW, offered at No Reserve this time (so expected to be under £10,000), is this 71,000km (but right hand drive) year 2000 X3 2.8i. Underpriced for years (because they aren't really 'sports cars') these are now on the way up so, for the right money this could prove an investment as well as a means of getting a suntan over the summer.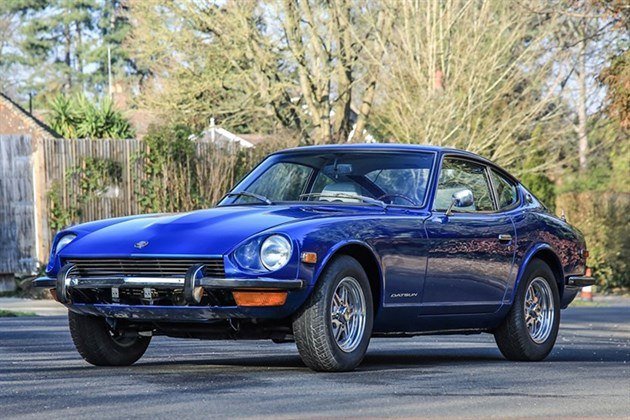 There are two Datsun 240Zs in the sale, a white 1971 G-nose, and this from 1973. With meaty steering, a grunty engine and a 5-speed manual box these are 'proper' sports cars to drive. This LHD example came from dry, salt-free Arizona, has only 23,567 miles on the dial and has been restored by a respected 240Z specialist. It is estimated at £33,000 to £38,000.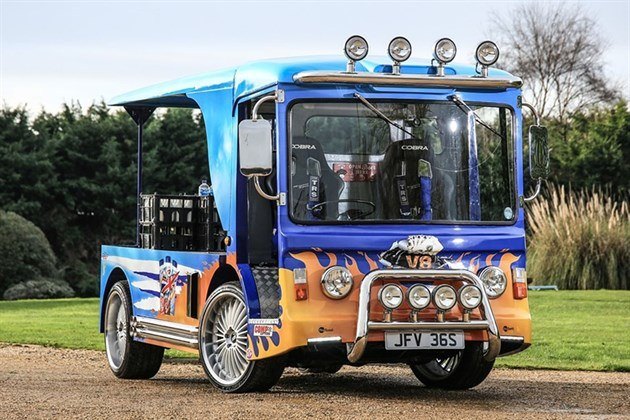 Finally, more than slightly ridiculous, this 1978 Leyland Crompton milk float holds the Guinness World Record as the fastest milk float ever recorded. Powered by a Rover V8 bored out to 4.5 litres, and driven by World Rally Driver and 'The Sun' motoring editor Rob Gill, it was timed at 84.556mph at Bruntingthorpe in June 2014. It is estimated at a more than slightly optimistic £15,000 to £20,000. Expect to see it reappear at a Children in Need Carfest near you.
Viewing Thursday 28th February and Friday March 1st.
Sale starts 10.00am on Saturday 2nd March at Ascot Racecourse. Asmission by catalogue only, priced £30.
More at Historics
Comments
Author

Honest John
Latest