Historics 24th November Classic Car Auction Preview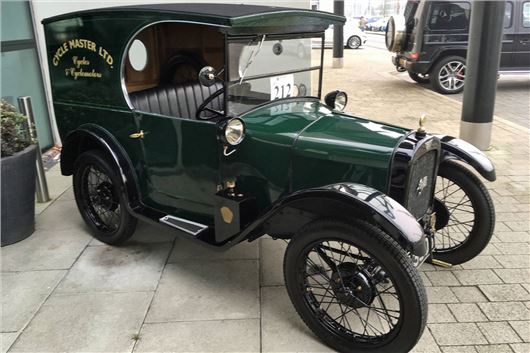 Published 22 November 2018
STOP PRESS HISTORICS 24TH NOVEMBER AUCTION RESULTS
Viewing for Historics 24th November Classic Car Auction at Mercedes Benz World is open today until 8pm and on Friday 23rd November from 10am to 5pm. Here are some of HJ's favourites:
Main Photo Lot 212: 1928 Austin 7 van with bulkhead lights in the livery of 'Cycle Master Ltd.', though it's hard to imagine getting much of a bicycle into its load space. This is a really charming little van with great potential for publicity as well as the fun of attending Austin 7 events. It is estimated at £10,000 to £13,000.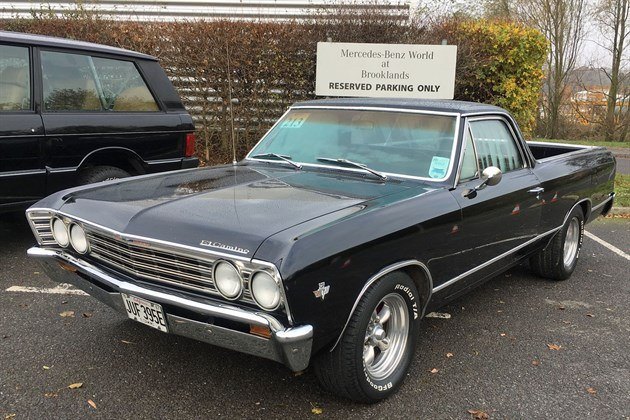 Lot 213 is a 1967 Chevrolet El Camino retrofitted with the desirable 350ci V8 and four barrel carburetor and two-speed Powerglide trans. Quite practical because it seats 3 (or even 4) across with a load bed great for transporting motorcycles or even, maybe, a very small micro car. It's expected to make £16,000 to £20,000.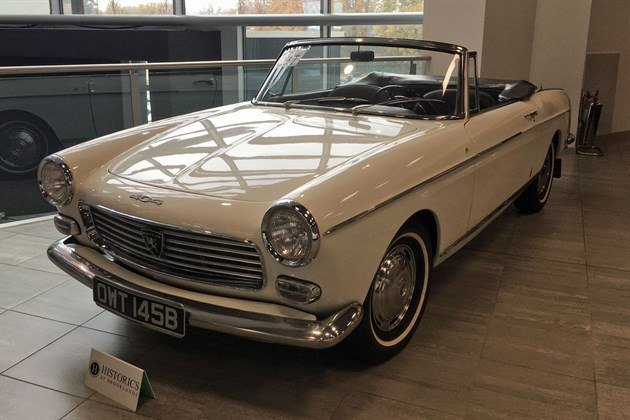 Lot 237 is my favourite car in the sale: a 1964 Peugeot 404 cabriolet. Sporting the desirable fuel-injected engine, this car is immaculate with perfect shut lines, outstanding paint; just lovely for next summer. It is estimated at £27,000 to £32,000.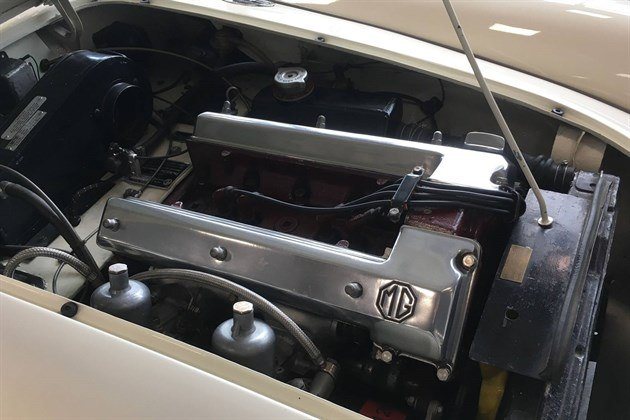 Lot 249 is an example of the now very rare MGA Twin Cam and this one is nicely presented with what look like the original seats. Disc braked front and rear. Huge history file. £21,000 has been spent on recent refurbishments. It is estimated at £28,000 to £35,000.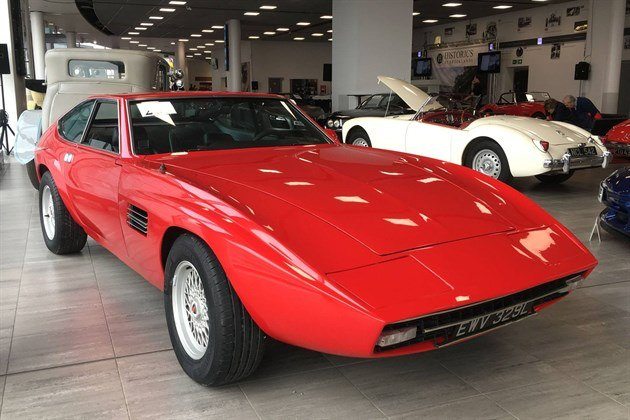 Lot 266 is a near unique 1973 Intermeccanica Indra, featuring a Chevy Corvette 327ci V8 and 3-speed GM automatic transmission. A lovely looking piece of exotica without the huge engine bills. It's even comfortable to sit in. Estimated at £78,000 to £88,000.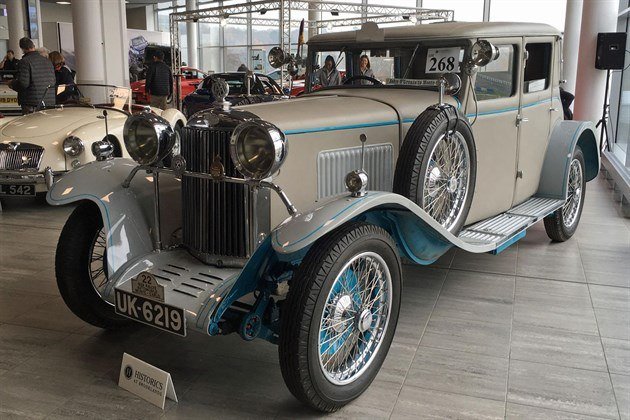 Lot 268 is a 1928 Sunbeam 20HP, specially built in December 1928 to compete in the January 1929 Monte Carlo Rally. A real museum piece, it has been basking in that glory ever since and comes with a tremendous collection of memorabilia, even down to one of the three-man crew's portable razor. Truly a unique piece of history it is estimated at £125,000 to £135,000.
Lot 263 is my second favourite car of the sale: a sympathetically updated 1953 Jaguar XK120 SE Roadster with original forward facing bonnet louvers, 5-speed synchromesh gearbox, extended footwells and an engine rebuilt by none other than Guy Broad. It is estimated at £80,000 to £100,000, slightly less than another LHD but more original 1952 XK120 SE also in the sale.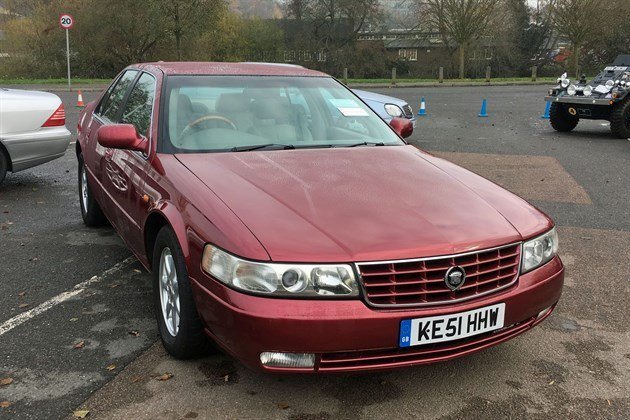 Lastly, Lot 340 is a bargain for someone: a RHD 2001 Cadillac Seville STS. I remember driving these when new and seeing them come through 'Top Car' auctions in the early 2000s. The Seville STS has a transverse 305HP 'Northstar V8' under the bonnet with front wheel drive, allowing a propshaft tunnel-free interior. This one has recorded just 52,000 miles, so is barely run in and is up at no reserve
Previous pre-tasters of Historics 24th November sale:
https://classics.honestjohn.co.uk/news/auction-news/2018-11/world-s-finest-rhd-1989-porsche-speedster-in-historics-24th-november-classic-car-auction/
https://classics.honestjohn.co.uk/news/auction-news/2018-11/two-jaguar-xk120se-roadsters-in-historics-24th-november-classic-car-auction/
https://classics.honestjohn.co.uk/news/auction-news/2018-11/two-rare-mercedes-benz-500es-in-historics-24th-november-classic-car-auction/
https://classics.honestjohn.co.uk/news/auction-news/2018-10/gorgeous-peugeot-404-cabriolet-in-historics-24th-november-auction/
https://classics.honestjohn.co.uk/news/auction-news/2018-10/rare-intermeccanica-in-historics-november-auction/
Link to Historics online catalogue here. (Alternative link here.)
Viewings Thursday 22nd November 10.00am to 8.00pm and Friday 23rd November 10.00am to 05.00pm
Sale commences at 10.00am on Saturday 24th November
Comments
Author

Honest John
Latest