Twelve Porsches in Historics 22nd September Auction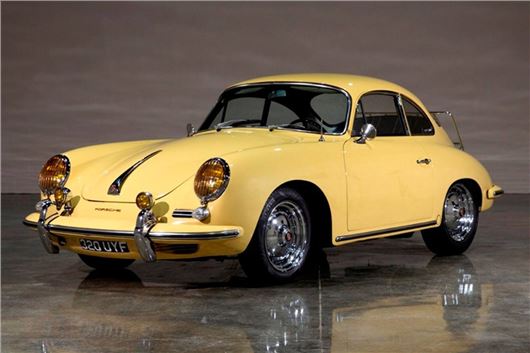 Published 17 September 2018
Starting with a 1962 356B and ending with a 2008 997 Targa 4 S there are 12 of Stuttgart's finest in Historics 22nd September classic car auction at Brooklands Museum, Weybridge.
And that's in addition to two C2 Corvettes two Cadillacs, two Mustangs, four Aston Martins, five Rolls Royces, six Alfa Romeos, eight Bentleys, ten Ferraris, fourteen Jaguars and seventeen classic Mercedes. Altogether 162 cars. Sale on 22nd September at Brooklands Museum, Weybridge, Surrey. Viewing Thursday/Friday 21st/22nd.
The LHD 1962 356B (T6) Coupe (Lot 145) was born in February 1962 and sports a genuine 356B Super 90 engine. It lived in rust-free California for 34 years and has a wonderful history file that makes good reading in itself. It is estimated at £59,000 to £72,000.
Lot 116 is nice RHD 1993 968 manual cabrio with 17 stamps in the book and 104,000 miles, estimated at a realistic £9,000 to £14,000.
Lot 125 is a very original LHD 1975 911 2.7S coupe originally supplied to Florida, but imported to Holland in 1998. It has an excellent history file, shows 78,719 kilometres and is estimated at £30,000 to £35,000.
Lot 146 is a very tidy LHD 911S 2.7 Targa, again from California with a "comprehensively stamped" service book and a low recorded mileage. It is estimated at £39,000 to £47,000.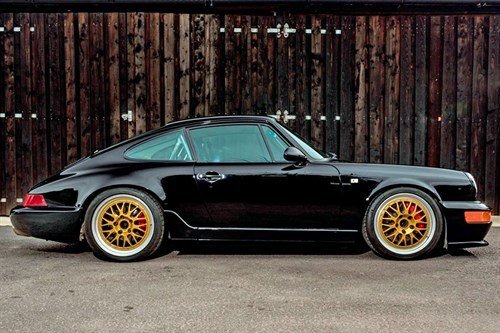 Lot 164 is a very special lightweight LHD 1993 911/964 RS America. This is number 17 of 701 built, later remapped and supercharged to 360HP and fitted with a G50 40/40 LSD 6-speed box. Huge performance for an estimated £72,000 to £86,000.
Lot 198 is a RHD 911/996 Turbo Tiptronic showing 38,000 miles and had just had a major service by Precision Porsche. It is estimated at £38,000 to £45,000.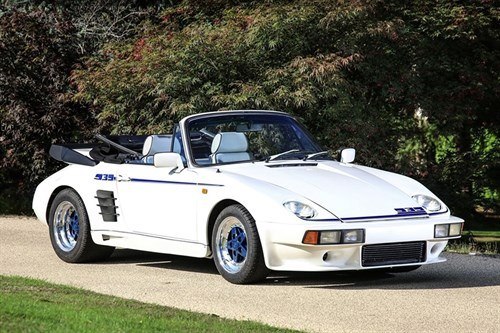 Lot 203 is a jawdropping LHD 1983 Rinspeed R39 turbo cabrio that has driven a mere 4,000 miles and is estimated at £70,000 to £85,000.
Lot 204 is a RHD 1973 911T Targa with a mere 24,000 miles recorded and recently underwent a £1,700 service. It is estimated at £75,000 to £90,000.
Lot 205 is a RHD 1987 911/930 Turbo with 90,000 miles estimated at £64,000 to £72,000.
Lot 207 is a RHD 1998 911/993 Targa S with 91,000 miles originally fitted with £10,000 of factory options. It recently underwent a £32,000 restoration and is estimated at £45,000 to £55,000.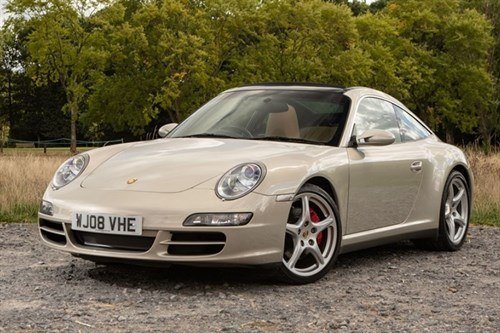 Lot 208 is a 58,000 mile RHD 911/997 Targa 4S manual with 58,000 miles in the rare and very attractive Prosecco metallic with Sand Beige leather interior. It is estimated at a sensible £26,000 to £31,000.
Lot 220 is a RHD 993 Carrera 4 6-speed manual cabrio in rare Arena red with 83,000 mile recorded. Last of the air-cooled 911s and fitted with GT3 wheels it is estimated at £38,000 to £44,000,
Online catalogue for Historics 22nd September Sale at Brooklands Museum at Historics.
Comments
Author

Honest John
Latest