Eccentric Adventurer's Eclectic Collection of Cars and Bikes to go under the Hammer at Brightwells on 26th September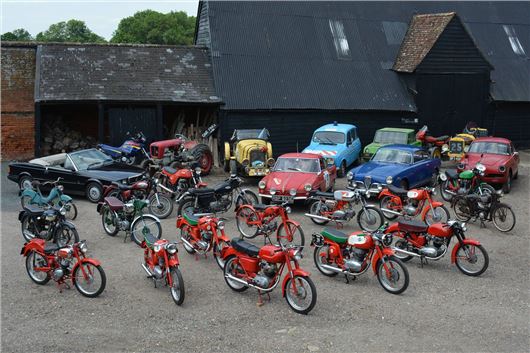 Published 16 August 2018
As part of its 26th September auction at Leominster, Brightwells will be offering Andrew Bremner's extraordinary collection of fifty cars, motorcycles and other vehicles accumulated over the last 50 years.
As the press release charmingly puts it, "Curiosity, coupled with enthusiasm and wine, is mainly to blame. A collection of fifty eclectic cars and motorbikes, following no exact set pattern - encompassing everything from Maserati motorbikes, Lamborghini tractors, Welsh motorbikes, 2CV's, to Russian military invalid cars."
"Andrew (Drew to family and friends) was brought up surrounded by cars and bikes. He and his brothers Geoff and Ed continually bought tinkered and fettled with machinery, in order to visit girlfriends, or go to the pub. "But it was at the age of 21 that my father's Italian love affair really began, by borrowing money, from his boss, to buy himself a birthday present of an Alfa Giulietta Sprint – a most pretty car which remained in our family for the next fifty years" says son, Myles Bremner."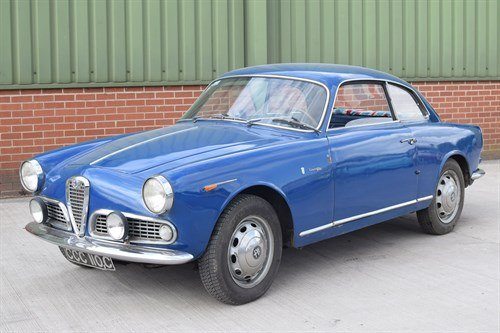 "Beguiled by the reintroduction of the Italian Motogiro event in 2001 (the motorbike version of the Mille Miglia), Andrew focused on small producers turning out small bikes – the birth of Ducati, MV Augusta, Moto Guzzi, Benelli, as well as many other now long-gone marques – Bianchi, Moto Morini, Gerosa. A Gilera 150cc bike for restoration came first, then a Bianchi Tonale to compete in his first Motogiro race. Andrew completed a total of nine Moto Giros, amassing not only an envious collection of Giro suitable bikes (under 175cc and pre-1960, and all painstakingly restored by himself) but also a huge number of contacts, friends and stories."
"A master of the web search engine, Andrew had constant flashes and alerts for makes, models and spares. Friend and family prompts brought new lines of enquiry. Sometimes the timing came just right. Ebay in one hand and a glass of wine in another. After one glass, Andrew would like it. After two, he wanted it. Three, and it was his. Location was never important. His 1925 Dodge Brothers Model 4 Roadster was bought from a gentleman in Auckland, not Bishops Auckland as first thought - but Auckland, New Zealand. Shipping companies quickly became Andrew's friend."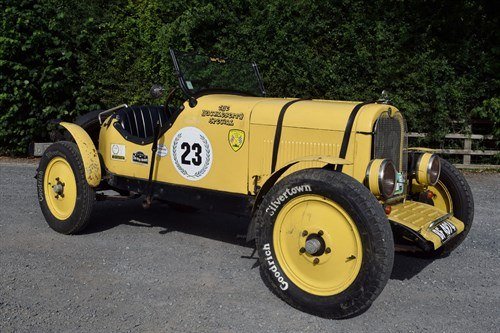 "As health and age challenged motorcycling activities, Andrew increasingly turned to car curiosities, and their participation in classic events and rallies. A 1967 NSU Sport Prinz used for the microcar Liège-Brescia rally; the Dodge and the 1925 Model T Racer both regulars at Kop Hill and other quintessentially English hill climbs."
"This is likely to be the sale of the year for lovers of Italian machinery and anything a little quirky. There really is something to interest all, from beautifully restored pieces, the work on which is some of the finest I have ever seen, to restoration projects in their raw state. There are lots of rare pieces, bits for the conventional investor and in contrast bits for the English eccentric. It is well worth a look!" said JimHenshaw, Brightwells Classic Car Consultant."
The sale takes place at Easter's Court, Leominster on 26th September. Viewing on 25th September from 9am to 7pm. 
More at Brightwells
Comments
Author

Honest John
Latest
Compare classic car insurance quotes and buy online. A friendly service offering access to a range of policies and benefits.

Get a quote