DKW Auto Union Schnellaster F89 for sale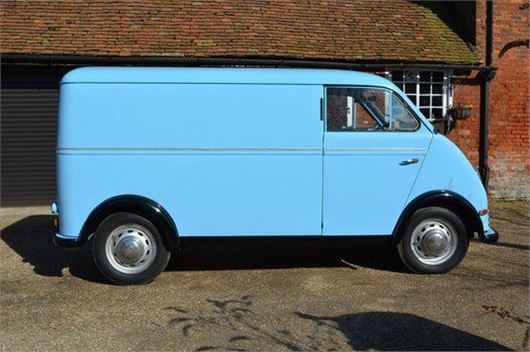 Published 26 April 2018
A 1956 DKW Auto Union Schnellaster Kastenwagen F89 is heading for auction. It's one of only 3727 DKW vans and pick-ups ever produced. Now it will be offered at Classic Car Auctions' June Sale at the Warwickshire Event Centre with an estimate of £12,000 to £15,000.
Nigel Gough, classic car specialist, Classic Car Auctions said, 'I doubt many people have seen one of these in their time. This van has so much charm and character, as well as a fascinating past, and it's a brilliant find given how few are left today.'
The 'Rapid Transporter', capable of achieving a maximum speed of 43mph, was a pioneer of one-box front-wheel drive engineering in its day. What it lacked in speed it offered in space, with an unparalleled cargo area for a van of its size as well as a flat loading floor only 40cm (16in) off the ground.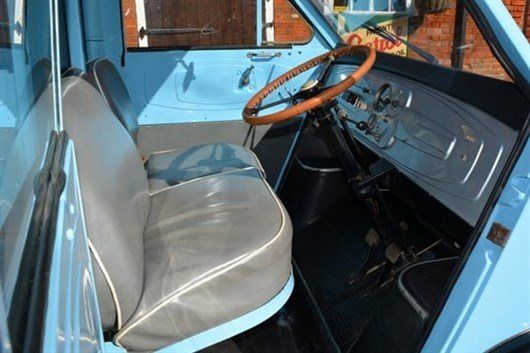 This particular right-hand drive model began its life in Southern Rhodesia (now Zimbabwe) and then travelled to South Africa before being imported into the UK in 2017. When first registered in the UK, the Schnellaster had only 17,000 miles on the clock.
Today it has been restored but still retains many original parts - apart from the original pine wooden floor which has been replaced with a vinyl 'Rhino' floor. The DKW van will appear alongside over 160 other CCA's 2 June sale. To find out more visit: classiccarauctions.co.uk.
Comments
Author

Keith Moody
Latest