Results from Brightwells 21st March Auction of Cars and Toy Cars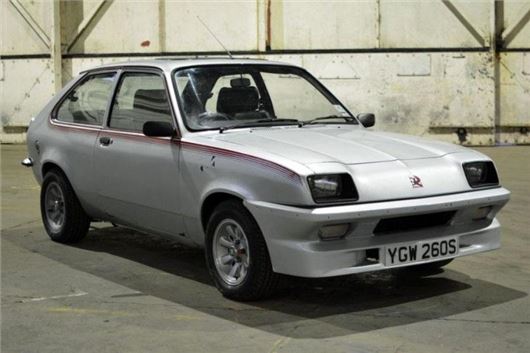 Published 31 March 2018
The sale on 21st March was a unique collection of non Jaguar LandRover cars, pedal cars and toy cars acquired by JLR from a collector.
The unique collection included 100 'everyman' classic cars; 150 rare and fascinating pedal cars, 15 remote control model aircraft plus a smattering of boats, caravans and campervans, and die-cast models, all amassed over many years and all offered at no reserve.
Worldwide interest was such that over 178,000 visitors checked into the online catalogue in the two weeks prior to the sale, while external news sources and social media websites helped spread the story far and wide.
Well over 2,000 people turned up on sale day to the historic surroundings of Bicester Heritage (Britain's one stop centre for classic car restoration, storage and sales) to bid in person, while internet and phone bidders also took part from over a dozen countries including Austria, Australia, Belgium, France, Republic of Ireland, Germany, Hong Kong, Luxembourg, Netherlands, Slovakia, Switzerland and America. Thanks to months of careful planning the whole operation ran like clockwork, and by the end of a marathon seven-hour selling session on a bright and chilly March afternoon, every single lot had successfully changed hands to give a 100% sell through rate.
The first 20 lots comprised mainly of small die-cast toy cars from Corgi, Dinky and Matchbox, top price going to a pair of Triang circus and milk lorries that raised £396.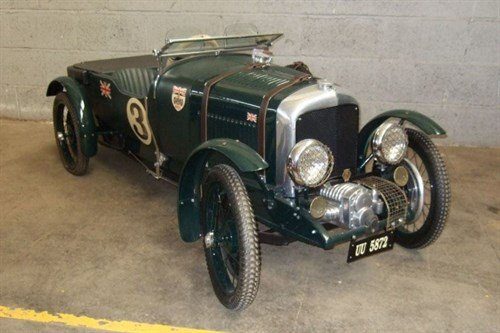 Next up were the 150 pedal and drivable toy cars spanning virtually the whole history of the motoring age which ranged in price from just £55 for a modern plastic BMW Z4 Roadster to £9,020 for a highly detailed miniature vintage Blower Bentley on a metal chassis and complete with electric motor. Three other vintage Bentleys made around £2,650 apiece, while a miniature AC Cobra made £5,610, an electric 1950s-style Ferrari Barchetta made £5,720 and a pair of pre-war-style Austin Twin Cam single seaters by Pathfinder raised some £3,330 apiece.
15 model aircraft followed, results ranging from £220 for a First World War single seater monoplane to £1,980 for a large remote control Avro Lancaster in 617 Squadron 'Dambusters' livery. A Hawker Hurricane and a Spitfire with wingspans of around 10ft made £880 and £770 apiece while a truly enormous Hercules with a 20 foot wingspan also made £880.
Next up were three caravans and a couple of boats, a sleek 1960s Riva-style Piantoni Runabout with a big V8 engine topping the results at £8,580.
Shortly after 3pm it was time for the main course: 100 classic cars, mainly of the type once commonly seen on the roads of Britain in the '60s, '70s and '80s with a smattering of older and more exotic models thrown in for good measure. With an average sale price of around £4,000 there really was something for everyone, top price going to a rare 2002 Mercedes CL63 AMG Coupe, one of only 26 made with a 439bhp 6.3 V12 engine and only 32,500 miles on the clock which fetched £22,660.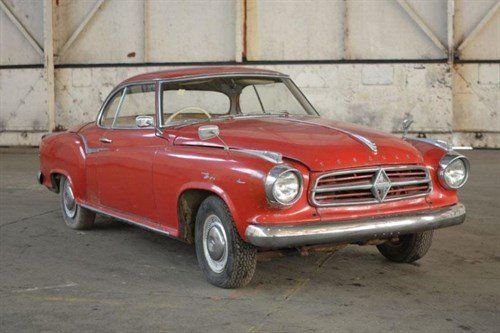 Also from Germany, an exceedingly rare and handsome RHD 1963 Borgward Isabella Coupe in need of full restoration raising £7,810 while an equally rare but more dilapidated c.1960 Goggomobil T Saloon made £2,310.
The rest of the car section was dominated by bread-and-butter Austins, Fords, Humbers, MGs, Morrises, Rovers, Standards and Vauxhalls, many with low-mileage or few owners but all requiring varying degrees of recommissioning or restoration following several years in storage.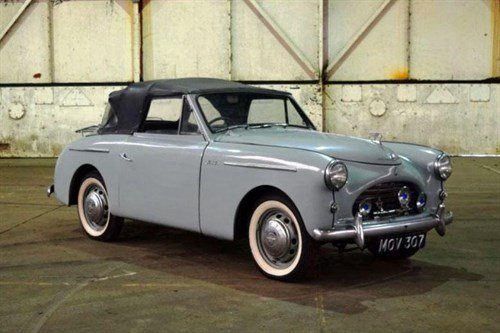 Relative rarities included a smart 1952 Austin J40 Sports with a rebuilt engine and retrimmed interior which raised £15,400, a scruffy but apparently sound 1952 Austin A70 Pickup which made £9,020, a tidy 1989 MG Metro Turbo at £6,600 and a Maestro Turbo at £5,940 and a rather neglected 1978 Vauxhall Chevette 2300 HS which fetched £12,100.
An extremely shabby Morris Minor Million, one of 350 made to celebrate the millionth Morris Minor in 1961, fetched an impressive £7,920 despite being in need of full restoration. The oldest car on offer was a 1937 Austin Seven Opal project that made a healthy £12,320, while a wonderfully 'shabby chic' and original 1938 Peugeot 402 fetched £6,600.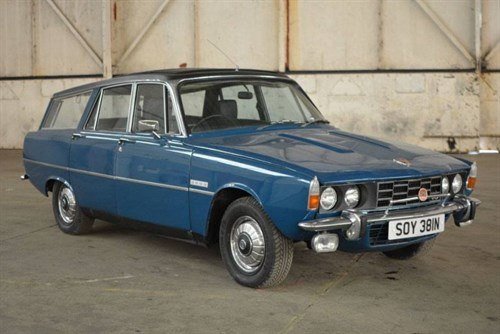 Estate cars were particularly well-represented with no fewer than three Abbott-bodied Ford Zodiac Estates which raised between £1,100 and £3,100 and four Vauxhall estates including a rare 1960 Velox Friary which made £9,900 and a 1964 Victor FB Deluxe which raised £6,820. A rare 1974 Rover P6 3500 Estourer estate with Panelcraft bodywork, one of only around 150 made, also did well at £10,560.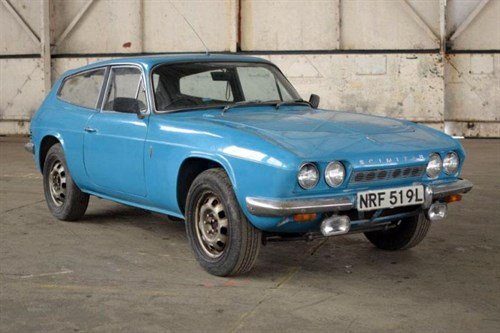 Most interesting of all though was the 1972 Reliant Scimitar GTE, a one-off prototype fitted with a Ferguson four-wheel drive system in scruffy but highly original condition which struck many as perhaps the bargain of the day at a modest £14,300.
All prices include 10% auction buyer's commission.
To view the results of the Sale in full, please visit the past results section at brightwells.com. Brightwells' next Bicester Classic & Vintage Sale will take place on 11th April 2018.
Comments
Author

Honest John
Latest