Pedal car collection for sale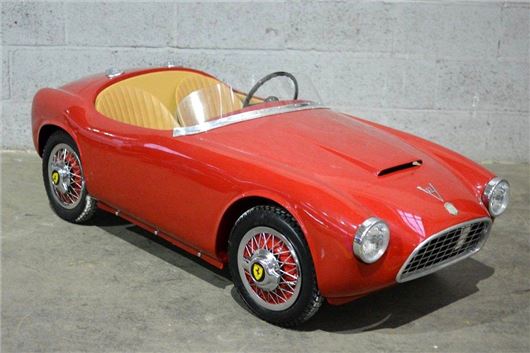 Published 07 March 2018
A collection of pedal cars is going under the hammer at Bicester Heritage later this month. The 'no reserve' Brightwells auction features 140 mini motors from the Jaguar Land Rover collection.
Taking place on Wednesday, 21 March, the pedal cars are being sold alongside 100 classic cars and a collection of large-scale radio-controlled aircraft.
Mirroring the history of the automobile itself, these pint-size replicas span virtually every decade of the past 130 years and range from highly detailed miniature vintage Bentleys and pre-war racing cars made from metal, to a modern BMW Z4 made from plastic.
Canny toy makers have been turning out child-size replicas ever since Karl Benz sprang his three-wheel Patent Motorwagen on a bemused public in 1886, the world's first motorised vehicle.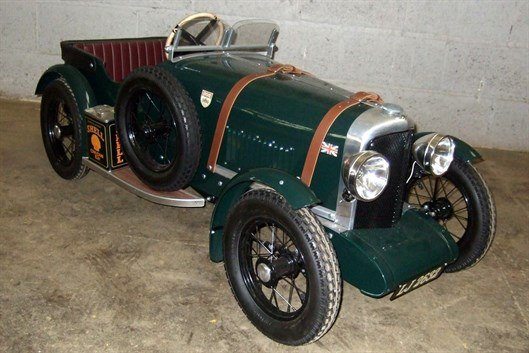 And by the early 1900s, pedal cars were widespread, especially in the heartlands of motorcar manufacture like America, Britain, Italy and France.
Although they were ostensibly aimed at children, most of these pedal cars were just as well made as their full-size brethren with enamelled steel bodies, opening bonnets and boots, working brakes, steering and headlights, leather seats and adjustable pedals. Some even had miniature electric engines.
But they didn't come cheap and ownership was restricted to the privileged few.
The Brightwells sale contains a wide cross section, although there are no Jaguars or Land Rovers amongst them as those in the JLR collection are staying put.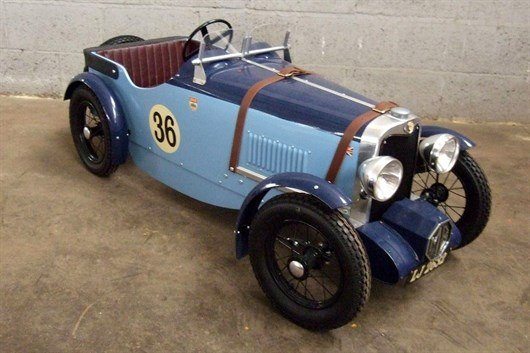 With all tastes and pockets catered for, the collection includes a Batmobile, one that looks like a steam train, a range of vintage bi-planes and a BSA Combination powered by a Mobylette engine.
Another section of the sale will also include a large quantity of smaller toy cars from the likes of Dinky, Corgi and Burago.
Tim Hannig, Jaguar Land Rover Classic Director, said, 'We are expanding the range of services we offer to our clients, and the space created by the sale of reserve fleet vehicles and toys will allow us to focus on exciting initiatives.
'These include 'reborn' versions of Range Rover and Jaguar E-type, 'Works Legends' cars for sale and the 'Classic Collection' - iconic vehicles cared for by a team of specialists at the new 'Classic Works' facility in the UK.'
Comments
Author

Keith Moody
Latest
Compare classic car insurance quotes and buy online. A friendly service offering access to a range of policies and benefits.

Get a quote