Historic 1929 Supercharged Bentley in Historics 25th November Classic Car Auction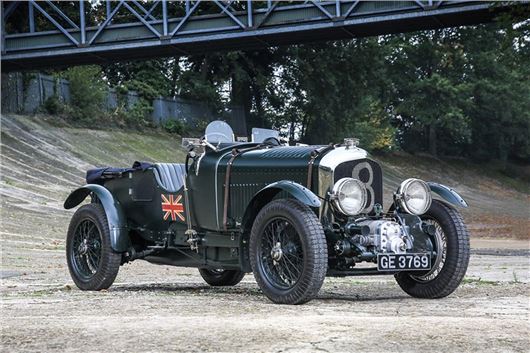 Published 04 November 2017
25th November's Historics Classic Car Auction at Mercedes Benz World, Brooklands brings us something very special. An original 1929 Bentley 4.5 litre supercharged restored to exacting standards.
Close your eyes and imagine a "Vintage Bentley". Almost inevitably it will be a 1929 4.5 litre with Van den Plas bodywork in 'British Racing Green' and a supercharger protruding from the front. According to the copy of the original build sheet, order number 1529 was sent out of the factory on October 4th, 1928 and first registered on 23rd January, 1929 with its current registration number GE 3769. Accompanied by its original buff log book, chassis UK 3299 began life as a 10'10" chassis, four-seat sports tourer and was the ex-Scottish Show car in 1929. There are only two totally original examples of the 50 blown Bentleys built now in existence; one is with Bentley Motors in Crewe and the other in Ralph Lauren's famous private collection. The present vendor of GE 3769 was extremely particular to replicate every detail exactly according to the original, which is evident upon inspection. It is conservatively estimated at £750,000 to £875,000.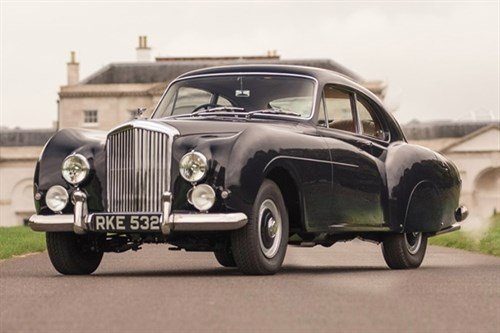 From a surprisingly short 24 years later, RKE 532 represents the 1950s equivalent of GE 3769. It is, in fact, a bespoke recreation of the 1954 Bentely Continental fastback by Racing Green Engineering of South Wales, based on the R-Type chassis cradling a 4,566cc, straight-six engine with a higher compression ratio, a big bore exhaust and the correct Continental rear axle ratio. The bodywork is all-aluminium on a lightweight steel frame with heated rear window, tinted windscreen and electrically operated side windows. As per the original concept, the sumptuous interior features Connolly leather trim, deep Wilton carpets and polished walnut dashboard and door cappings. Effectively a 'brand new' car, it is estimated at £230,000 to £260,000.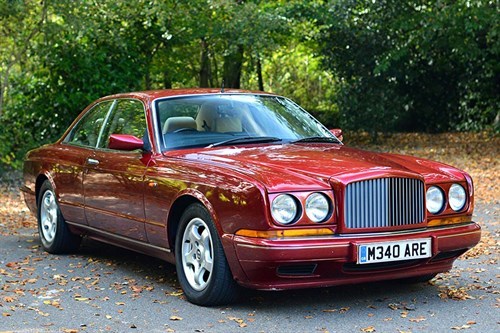 40 years after the R-Type, the 1990s incarnation of that fabulous 1929 4.5 litre supercharged, the 1994 Bentley Continental R. Based on the Turbo R floorpan and powered by its 6.75 litre turbocharged, V8 engine, believed to produce in the region of 325bhp, it could accelerate from 0-60 in 6.6 seconds and go on to 145mph. Its unique body was not shared with any other Rolls Royce or Bentley. M340 ARE is estimated at a mere £19,000 to £24,000.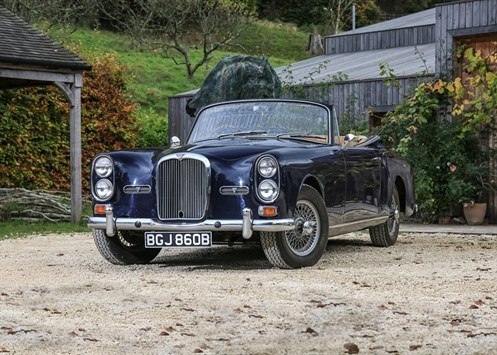 BGJ 860B is a 1964 Alvis TE21 3.0 litre DHC, not to be confused with JTW 29, a similar 1964 TE21 DHC sold to a German buyer at Historics Ascot sale in May 2017 for £156,800 inclusive. The early history of BGJ 860B is well documented with the earliest recorded owner of BGJ 860B, a Mr. John Deulin of Newcastle who purchased the car in July 1983. In 1985, Mr. Rodney Chesterton-North acquired it; he enjoyed the car right up until his death in 1992 whereupon his brother, Tony, took it over. He spent his time between here and Hong Kong and eventually passed away in 2008. The estate sold the car on his behalf, to the highly experienced restorer, Barry Ward. His knowledge and attention to detail is widely respected and, with his own cars, verges on the obsessive. Detailed notes are enclosed within the history file and describe every part used and every element of the car that have received attention. It is estimated at £75,000 to £90,000.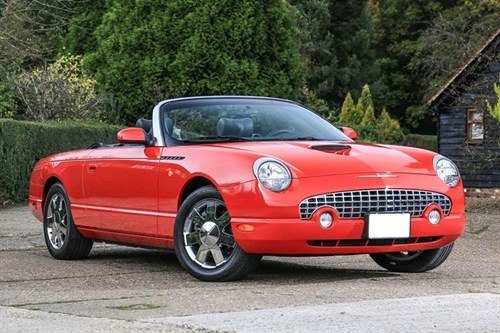 Detailed online catalogue now available with full description of all lots, including Porshes, Ferraris, Jaguars, Aston Martins, Mercedes, a fabulous 2002 Ford Thunderbird at a very low estimate and many more. 
Please link to Historics 25th November Sale at MB World Brooklands
Comments
Author

Honest John
Latest