Ferrari 328 GTS set to star at Barons' sale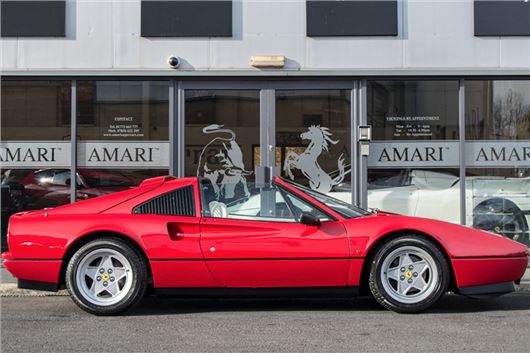 Published 18 October 2017
A low-mileage Ferrari 328 GTS looks set to be the star of Barons October auction. The car, which was registered in 1985, has covered 1000 miles in the past 26 years – 19,000 miles in total. It is estimated to fetch up to £85,000.
Ferrari fans will also have their eye on a 1979 308 GTS (£47,000-£57,000). While another head-turner will be a 1969 Porsche 911T 2.0-litre Karmann Coupe (left-hand drive). Fully restored with Polo Red paintwork, it carries an estimate of £70,000-£80,000.
Porsche enthusiasts can also bid on an original 1977 911S Targa 2.7-litre listed at £30,000-£40,000. Presented in India red with black interior, it is an ex-California car. It has chrome detailing around the windows, and original Porsche Fuchs wheels.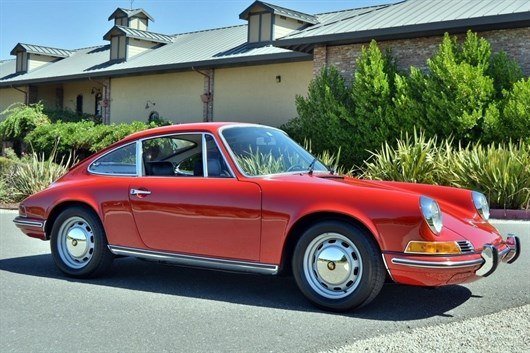 1969 Porsche 911T 2.0-litre Karmann Coupe - £70,000-£80,000.
Also going under the hammer is a 1971 BMW 2002 (£8000-£10,000), a 1966 Ford Mustang Coupe (£14,000-£18,000), a 1968 Ford Cortina Mk2 1600GT Crayford (£8000-£11,000), and 1963 Ford Cortina GT (£14,000-£16,000).
Enthusiasts looking for a winter project can choose from a 3.4-litre 1966 Jaguar S-type with overdrive (£3000-£6000) or a 1990 Range Rover Vogue SE A Classic. The 4x4 has not been used on the road for many years but, as it's served as a runaround on the vendor's estate, it runs and is offered at no reserve.
For more information, visit www.barons-auctions.com.
Comments
Author

Keith Moody
Latest