Collection of Ferrari's greatest road cars to go under the hammer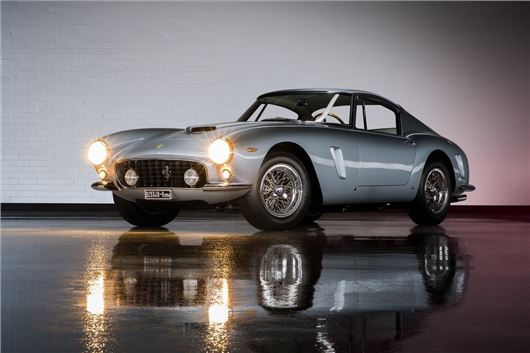 Published 17 July 2017
Thirteen of Ferrari's greatest road cars are going under the hammer at the famous Pebble Beach Concours d'Elegance. The single-owner collection, which spans more than 50 years of Maranello history, will be auctioned at RM's Montery sale on 18-19 August.
Headlining the Ferrari Performance Collection is a concours level restored 1961 Ferrari 250 GT SWB Berlinetta - one of the last Ferraris made that was eligible to be raced at events such as the 24 Hours of Le Mans.
Chassis no. 2985, a GT variant, is the 110th of 165 built. Benefitting from Ferrari Classiche certification and with history that includes a Platinum award at Cavallino in 2016, the SWB is expected to fetch $8,500,000-$10,000,000 (£6.5m-£7.6m).
Joining the 250 GT SWB is another Sixties Ferrari road car, a 1967 Ferrari 275 GTB/4 Berlinetta by Scaglietti, chassis no. 10147. Imported to the USA in 1967, and presented in Rosso over Pelle Nera with matching-numbers, this example (complete with original tool roll, handbook and Ferrari Classiche certification) is expected to fetch $2,750,000-$3,250,000 (£2.1m-2.5m)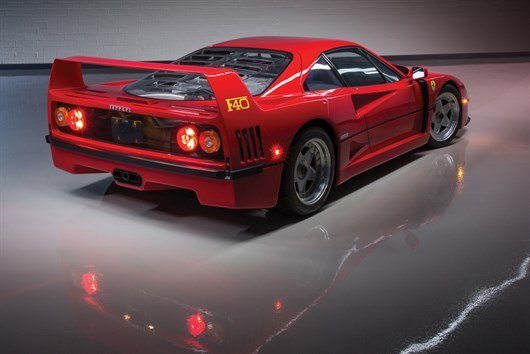 Other entries in the collection include a lightweight, competition-focused, aluminium-bodied 1969 Ferrari Dino 206 GT. With a 152 206 GTs constructed in total—compared to almost 3,800 246 GT/GTS variants—this car is one of 51 produced in 1969. Making its way from Europe in 2014 and remaining in the US since, chassis no. 00362 is offered with an original set of books and carries and estimate of $650,000-$750,000 (£0.5m-£0.6m).
Enthusiasts of modern performance will undoubtedly be drawn to the two-owner, 2800-mile 1991 Ferrari F40, chassis no. 87895. One of 213 US specification F40s ever produced, complete with luggage, tools, books, its original invoice and in exemplary condition, it will cross the block with an estimate of $1,300,000 – $1,500,000 (£1m-£1.15m).
No road-going Ferrari collection would be complete without a Ferrari 512 BBi, of which the Ferrari Performance Collection has two. Leading the pair, and following the low-mileage theme, is a 1984 Ferrari 512 BBi, which was imported to the USA from new and has covered just 553 miles. Collecting many concours-related awards, including the 2006 Coppa GT, Platinum and Coppa Bella Macchina awards from the Ferrari Club of America Annual Meeting at Chantilly, this car, chassis no. 48723, comes with plenty of history and with such low mileage, is estimated at $375,000 - $450,000 (£287,000-£344,000).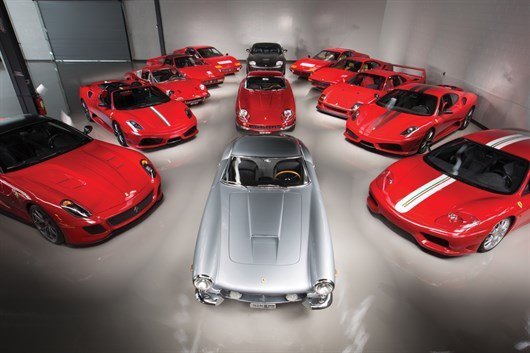 Here's the full list of entries in the Ferrari Performance Collection:
1961 Ferrari 250 GT SWB Berlinetta – Est. $8,500,000 – $10,000,000
1967 Ferrari 275 GTB/4 Berlinetta by Scaglietti – Est. $2,750,000 – $3,250,000
1969 Ferrari Dino 206 GT – Est. $650,000 – $750,000
1991 Ferrari F40 – Est. $1,300,000 – $1,500,000 (no reserve)
2011 Ferrari 599 GTO – Est. $700,000 – $800,000 (no reserve)
1984 Ferrari 512 BBi – Est. $375,000 – $450,000 (no reserve)
2005 Ferrari 575 Superamerica – Est. $375,000 – $450,000 (no reserve)
2009 Ferrari 16M Scuderia Spider – Est. $350,000 – $400,000 (no reserve)
1984 Ferrari 512 BBi – Est. $275,000 – $325,000 (no reserve)
2004 Ferrari 360 Challenge Stradale – Est. $275,000 – $325,000 (no reserve)
2009 Ferrari 430 Scuderia – Est. $250,000 – $300,000 (no reserve)
1976 Ferrari 308 GTB 'Vetroresina' – Est. $175,000 – $225,000 (no reserve)
1989 Ferrari 328 GTS – Est. $90,000 – $120,000 (no reserve) 
Comments
Author

Keith Moody
Latest