Bugatti that survived WW2 target practice heads to auction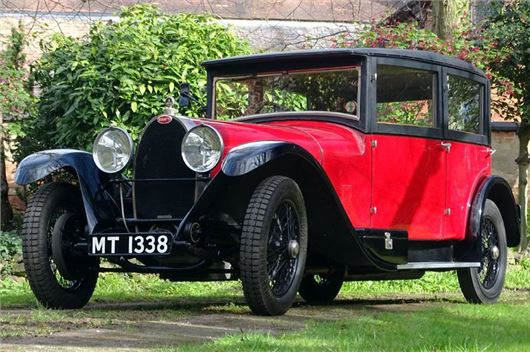 Published 04 July 2017
A 1929 Bugatti that survived being used as target practice by soldiers in the Second World War is going under the hammer. The Type 44 Vanvooren saloon is estimated to sell for between £200,000 and £240,000 at H&H's sale at the Imperial War Museum, Duxford, on 26 July.
Restored by Wilkinson's Coachbuilders of Derby from 1990-94, it has clocked up 8500 miles since. The Vanvooren saloon body began life on another T44 that was supplied new to Jean Jacques Peugeot (of the car making dynasty).
Damian Jones, H&H's head of sale, said the car was '…beautifully detailed with unusual triple-hinged doors and among the most delightful Vintage Saloons we have encountered.'
The started with the Peugeot family but was then drilled with bullet holes when German troops took up residence in the French chateaux where it was garaged. Monsieur Peugeot had taken the enclosed four-seater off the road when the Second World War broke out during September 1939.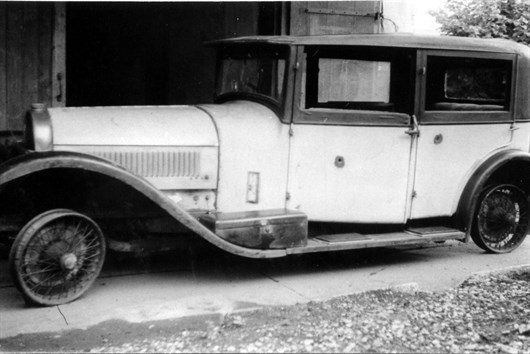 His chateau at Montbeliard was subsequently occupied by German forces who one day used the Bugatti for target practice, bullet holes in its doors.
Introduced at the October 1927 Paris Salon, the Type 44 was heralded as Bugatti's first proper touring car. Much of the running gear was common to other models, including the chassis which was essentially carried over from the preceding Type 38.
The Type 44's 2991cc eight-cylinder 80bhp engine was based around two cast-iron cylinder blocks (complete with non-detachable heads) and boasted a centrally-driven single overhead camshaft that operated twenty-four valves (sixteen inlet, eight exhaust).
Little more than ten percent of Type 44 production is thought to have survived to the present day. Indeed, this example owes its continued existence to two other Type 44s which donated their original engine and coachwork respectively. 
Comments
Author

Keith Moody
Latest