Low-mileage Mercedes SL500 set for Coys Spring Sale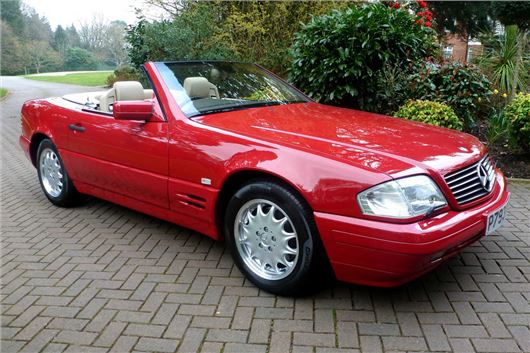 Published 05 April 2017
A low-mileage Mercedes is set to go under the hammer at Coys Spring Sale in London later this month. The 1996 Mercedes-Benz SL500 has been stored in a garage in Knightsbridge and heads to auction on Wednesday, 12 April.
Originally bought as a birthday present, the owner lost the keys and never used it again. Twenty-one years later the car shows only 80 miles on the clock and could fetch £55,000 when it goes under the hammer.
Chris Routledge, CEO of Coys, said, 'Had the owner not lost the keys and used it regularly, we estimate it would now be worth between £5000 and £7000, but the fact that it has kept such a low mileage and has not been driven in more than 20 years makes it worth between £45,000 and £55,000.'
The German coupe is just one of 70 classics going under the hammer at the Royal Horticultural Halls in Westminster, London, and includes a selection of Jaguars and Astons.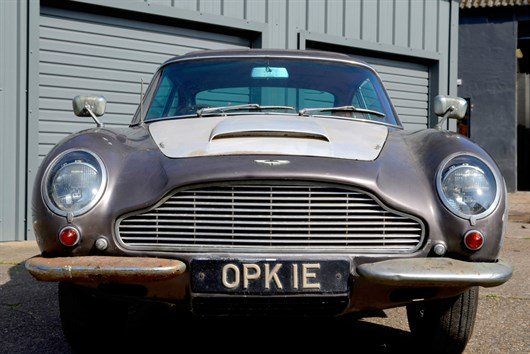 This 1967 Aston Martin DB6 in need of restoration could make up to £200,000.
Lots include a 1967 Aston Martin DB6 delivered new to the director of the Doctor... film series, Ralph Thomas (£160,000-£200,000), a 1973 Aston Martin V8 with 66,000 miles from new (£75,000-£90,000) and a 1972 Aston Martin DBS (£90,000-£110,000).
The Jaguar selection includes a 1961 Jaguar E-type Series 1 3.8-litre 'flat-floor' roadster that was the subject of a 2600-hour restoration (£190,000-£225,000), an original right-hand drive 1973 Jaguar E-type V12 roadster with only 2,500 miles from new (£170,000-£225,000) and a matching-numbers 1954 Jaguar XK120 Drophead Coupe SE (£90,000-£110,000).
Other cars on offer include a 1923 Rolls-Royce 20HP by Smith & Waddington (£45,000-£55,000), one of only 241 produced 1991 Lamborghini LM02 (£140,000-£180,000), a 1989 AC Cobra MK IV with only 7500 miles from new (£120,000-£150,000), 1993 Porsche 964 Turbo 3.6 (£130,000-£160,000) and a 1981 Ferrari 308 GTSi with coachwork by Scaglietti, design by Pininfarina and complete Ferrari service history (£60,000-£70,000).
Comments
Author

Keith Moody
Latest