Recreated 1903 Stanley Vanderbuilt Cup Steamer heads Historics 20th May Ascot Classic Car Auction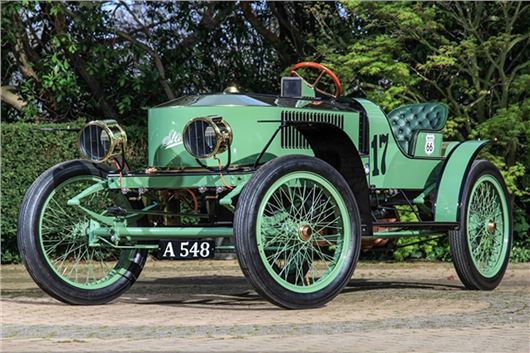 Published 20 April 2017
Apart from the 1967 Aston Martin DB6 'barn find' this extraordinary recreation of a 1903 Vanderbilt Cup Stanley Steamer heads the entries so far for Historics first classic car auction at Ascot Racecourse on Saturday 20th May.
In 2011, JR Gould Vintage Steam Restorations were given the commission to build it from scratch, using original and newly manufactured parts to precise Stanley specifications. Of "unsurpassed quality" the result features a new boiler rated to 600psi and a 30HP motor driving the rear wheels.
There isn't another one and consequently it is estimated at £140,000 to £160,000.
Further down the list in a sale with lots to interest everyone are three classic 105 Series Alfa Romeos.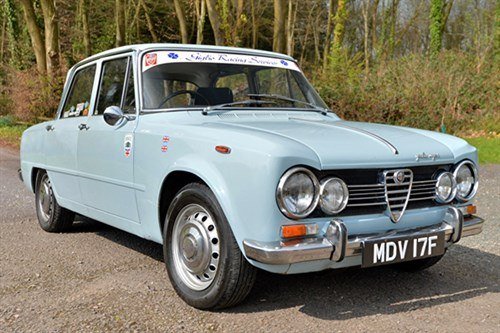 The 1968 Giulia Super 1600 is a much-cherished car boasting recent successes including a win in the Tour Auto and a second place in the Scottish Malts rally. It's estimated at a very fair £13,000 to £17,000.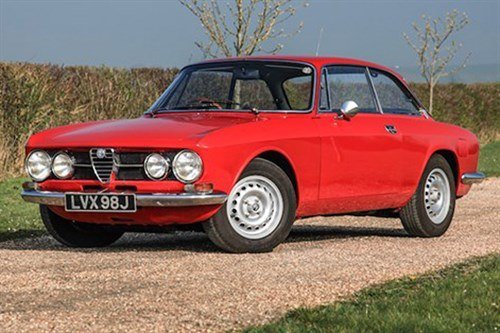 Built a year later, this 1969 1750 GTV began life in Cyprus, arriving in the UK in 1971 and undergoing a complete restoration over 2002/2003 by Jamie Porter at the Alfa Workshop, Royston. Sitting on Alfaholics suspension and a lovely set of replica Borrani 14-inch GTA alloys, the 1750 was always regarded as the best of the 105 Series to drive. This one is estimated at £25,000 to £30,000.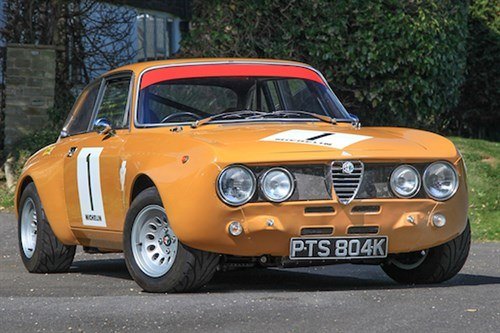 The thirds 105 is a recreation of Toine Hezeman's 1970 European Touring Car Championship winning GTAm, based on a 1972 2000GTV, but, because it's a UK car it's RHD. The engine is ported and polished with fast road cams, rebuilt twin Weber 40DCOEs, a stainless steel exhaust system, high output alternator and a new radiator with twin adjustable high-output electric fans. Seats are trimmed in leather and Alcantara, there's a full roll cage, and a set of 13-inch replica GTAm wheels with Avon 215/45 R13 tyres. It's estimated at £26,000 to £32,000.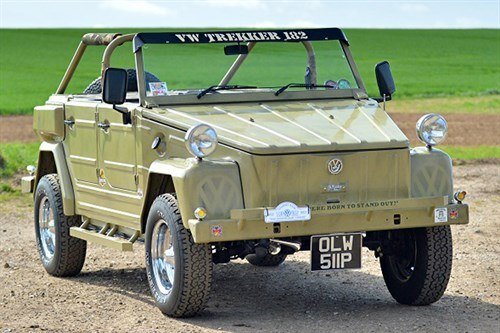 The sale also features an extremely rare 1974 RHD UK spec Volkswagen 182 Trekker. 300 of these were imported to an indifferent UK market where only 71 were sold. This obviously non-standard 182 has been rebuilt with newly manufactured panels, raised suspension and its 1600 engine bored out to 1,641cc. It's estimated at £12,000 to £16,000.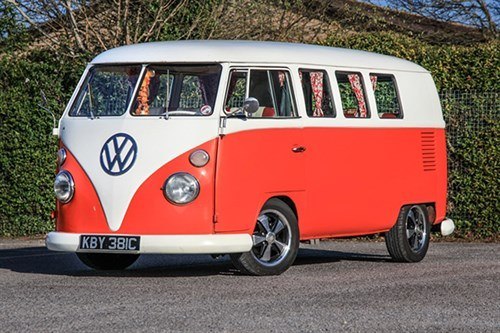 And finally in this brief selection, a 1965 Volkswagen Type 2 split window camper. Very trendy these days, but also fetching megabucks in the USA, this LHD 'Splittie' features dropped suspension and a set of Fuchs Porsche alloy wheels. It's estimated at £18,000 to £22,000.
Link to full catalogue (that changes daily as new lots come in): Historics 20th May auction catalogue.
More at Historics.
Comments
Author

Honest John
Latest