Sahara crossing Citroen for sale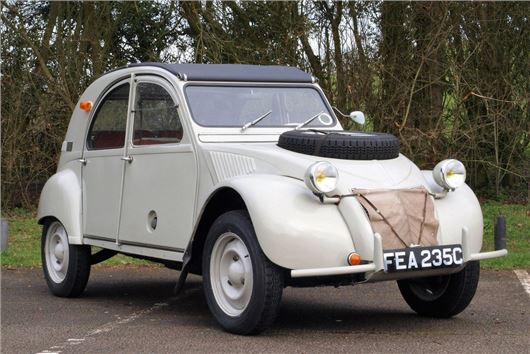 Published 27 February 2017
A 1965 Citroen 2CV Sahara with a globetrotting history is going under the hammer. The car is part of Classic Car Auctions' biggest ever sale - set to take place at the Birmingham NEC on 1-2 April.
The car was delivered to Nigeria in December 1965 and first registered to an Englishman working as an anthropologist at the Ahmadu Bello University of federal government research in Zaria. Allegedly, he chose the car for travelling to remote villages because he found that if he used a Land Rover he was regarded as being a Government inspector, whereas the Citroen was seen as far more friendly.
When the Nigerian Civil War broke out in 1967, he set about making arrangements to return home.. with his trusty 2CV. He covered more than 1000 miles across the Sahara desert, loaded with as much fuel and water as possible, enduring sandstorms and even a broken hydraulic pipe on the journey. But this 2CV was built to cope with difficult terrain and climate and proved to be the perfect companion.
The car made its second journey across the Sahara when it returned to Nigeria after two years. It was later sold to its second owner in the 1970s, a doctor of medicine also at the Ahmadu Bello University.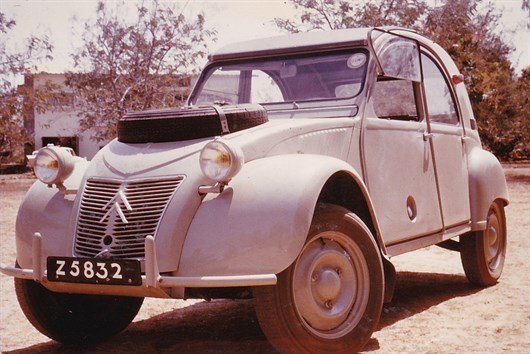 How this 2CV looked in period.
In 1980, the car and its original owner were reunited. Returning to visit Nigeria he found the car barely used and practically abandoned, so decided to have it flown back to the UK for repairs.
It was registered in the UK in March 1981, but plans to restore the car were never realised. The car was then sold to its third and current owner soon after. Finally, 47 years after its delivery to Nigeria, the car was subjected to a full body-off restoration in the UK in 2012.
The car is number 657 of 694 examples of one of the more unusual of the many 2CV variants built. Featuring one engine to power the front wheels and a second to drive the rear, twin fuel tanks located beneath the front seats and countless other modifications, the cars were intended for use by the French colonies in Northern Africa.
This 2CV still has its distinctive red seating, removable rear bench, full-length folding roof and original rear engine The car is expected to fetch between £60,000 and £65,000.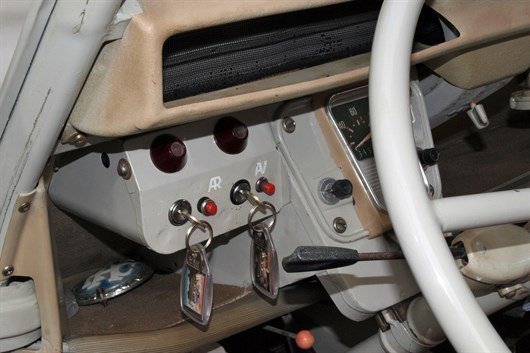 Two keys - one for each engine.
Nigel Gough, CCA classic car specialist said, 'There are believed to be less than 100 examples left of these unusual 2CVs - maybe 30 of which are in running condition.'
The car will be supplied with its original front engine, replacement crankshaft and crankcase halves, as well as the original registration document from Nigeria, several photos of the car during its trip across the Sahara desert, French language 2CV Sahara and period English language 2CV brochure and owner's manual.
To find out more about the 1965 Citroen 2CV Sahara for sale visit classiccarauctons.co.uk.
Comments
Author

Keith Moody
Latest