Supercharged '63 Studebaker Hawk GT For Historics Winter Auction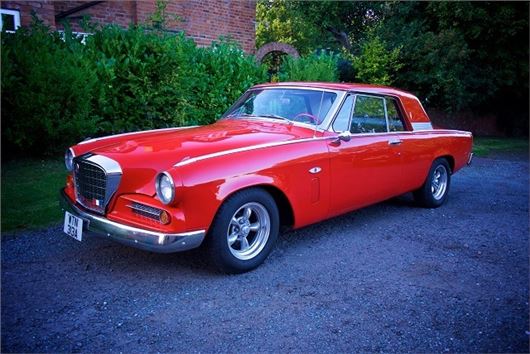 Published 08 October 2016
Interesting entries are piling in for Historics Winter Classics auction at Mercedes Benz World Weybridge on 26th November.
My current favourite is this R2 supercharged 1963 Studebaker Hawk GT from the period when Andy Granatelli and Studebaker were smashing Bonneville speed records. With Studebaker's own 289ci (4.7 litre) R2 V8, Avanti R2 supercharger, Avanti Power Shift autobox and disc brakes, it's actually quicker than early 60s Mustangs and Corvettes with a top speed of over 150mph. Estimated at £15,000 - £20,000.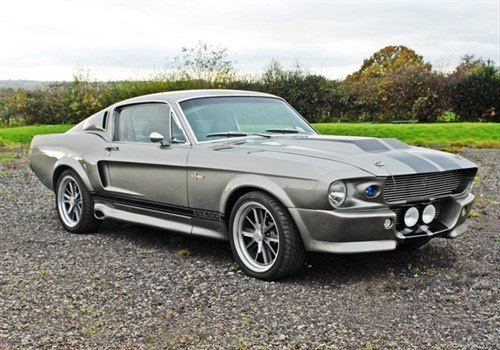 We've seen this 1968 Ford Mustang GT500 Eleanor recreation before. Similar to the star car of 'Gone in 60 Seconds', this one is based on an original S-Code big-block 390, confirmed by an accompanying Marti Report, putting a dyno-tested 450HP through a TKO 600 five-speed manual box. it's estimated at £78,000 - £88,000.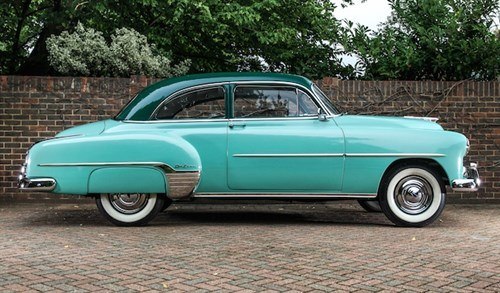 Back down to earth, this immaculately presented Fisher bodied 1952 Chevrolet Styleline de-luxe has Chevrolet's famous 216ci (3.5 litre) ohv 'Stovebolt Six' under the hood and is on sale only due to the passing away of its former owner. It featured in 'Classic American' magazine 16 years ago in October 1990 and is generally rated to be the best '49-'52 Chevy in the UK. it is estimated at £15,000 - £18,000.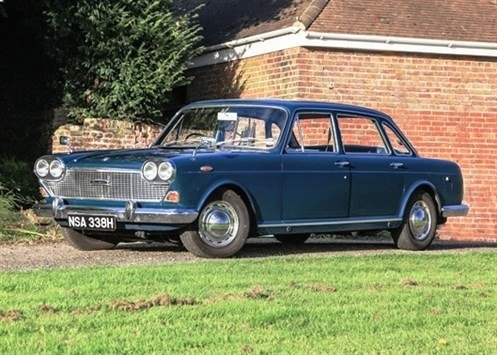 Representing the UK is this extremely rare Austin 3.0 litre, the front engine, rear drive development of the Austin 1800 intended for the UK and Australian markets. This particular car resided in a showroom for many years explaining its relaticvely low recorded mileage of just 32,000. A 4-speed manual with overdrive and an MoT to December 2016, it is offered at no reserve.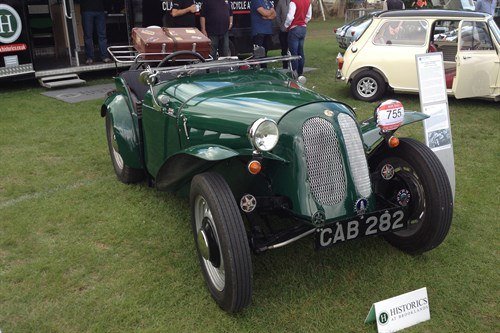 Last, but far from least in this brief round-up, is an original 1947 prototype of the famous Dellow trials car. Historics offered a similar looking 1955 Dellow Mk II B in its August 2016 sale and that sold for £19,000 (£21,280 with commission and VAT). The 1947 car was built on a 1938 Austin 7 van chassis with a Ford 100E, 1172cc side-valve engine and twin Solex carburettors on an Aquaplane inlet manifold with four-branch exhaust. I can confirm the car is a runner because Edward Bridger-Stille kindly took for up Kop Hill in it September. Estimate £16,000 - £20,000.
More details of the 26th November Historics Auction at Mercedes-Benz World, and a continually updating entries list as Historics
Comments
Author

Honest John
Latest