1963 Innocenti 1100S Spider Joins Lots in Historics 24th November Auction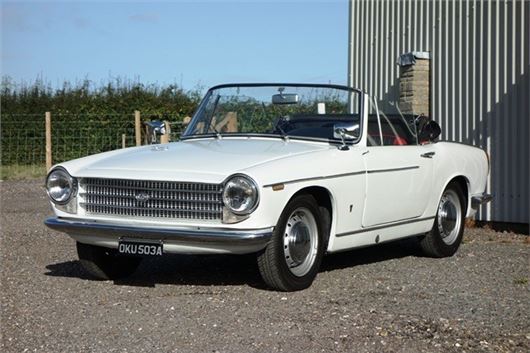 Published 22 October 2016
A rare 1963 Innocenti 1100S Spider is one of many more lots now consigned to Historics 24th November Auction at Mercedes Benz World, Brooklands, Weybridge.
This very pretty sportscar sharing looks with contemporary FIAT Spiders was based on the British Austin Healey Sprite and MG Midget. One of only 2,000 built, first with 948cc A-Series engines and latterly with 1,098cc the car was impoeted from Rome in 2015 and is MoTd to February 2017. Estimated at £9,000 to £12,000.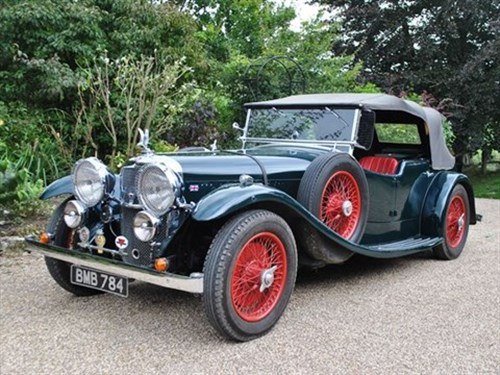 This 1935 Alvis Speed 20 Charlesworth spent its early life in East Africa where, as well as being uses as an everyday car, it was raced at the Langa Langa circuit in Kenya before suffering an overheating problem. Purchased by a Mr Dickenson-Chetham in parts for £15 it was reassembled and raced again with some success until Mr Dickenson-Chetham brought it back to the UK with him. The 2,762cc straight six engine still sounds exceptionally good. Estimated at £62,000 to £70,000.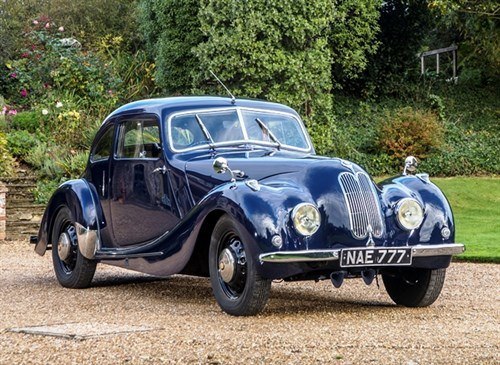 Based on the prewar BMW 326 chassis and 1,971cc straight six 328 engine the Bristol 400 was the first motorcar of the Bristol Aeroplane Company. With 80HP it could achieve over 90mph with four passengers aboard. Owned and by the vendor for the last 35 years, this charming and original example has a lovely used and cherished patina. The engine, rear differential and brakes were rebuilt in 2002. Estimated at £30,000 to £40,000.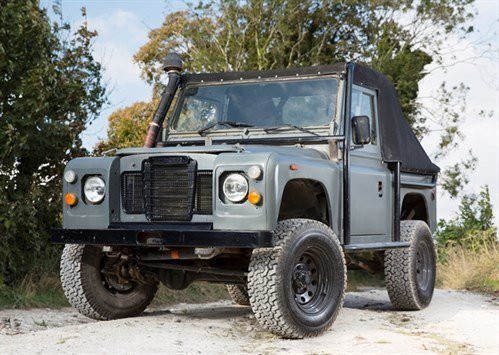 Now they are out of production, massive interest in LandRover Defenders will ensure this V8 example roars off to a new home. Starring in the Guy Ritchie directed movie 'The Man From U.N.C.L.E', this highly modified 1994 model has a full exterior roll cage, an Exmoor soft-top and 'Old Man Emu Suspension', especially designed in Australia for superior performance across all terrain. Estimated at £10,000 to £15,000.
Consigned lots now include cars as diverse as an Austin Maestro 1.3L, Ford Escort 1.3GL, Citroen SM, Aston Martin Vanquish, Ferrari F355 F1, Range Rover Series 1, BMW 600 limousine, three BMW Isettas, Ferrari 456GT, Honda NSX, TVR Cerbrera, Alfa Romeo 1750 Berlina, Berkeley SE328 4-swheeler, Lancia Delta HF Integrale, supercharged Studebaker Gran Turismo Hawk, Austin 1800 Australian 'Ute', Ferrari 365GTB4, Jaguar E-Type S1 roadster and a 1938/1947 Dellow prototype.
More and full online catalogue at Historics
Comments
Author

Honest John
Latest