'Holy grail' of E-types heads to auction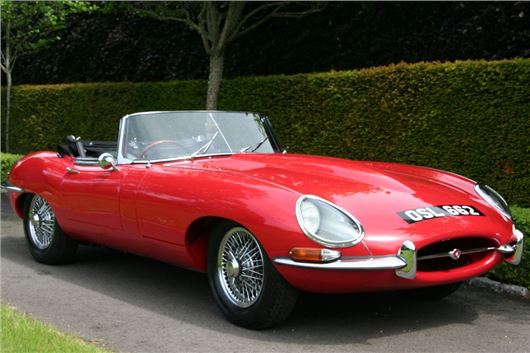 Published 15 July 2016
A 'missing' Jaguar E-Type, one of the most sought-after early examples of the model, has been discovered in the depths of Scotland and will now head to auction.
The whereabouts of the 1961 Jaguar E-Type Series 1 Roadster, chassis number 62, one of the first 92 right-hand models produced, has been a mystery to classic car historians for decades.
With most of the first 20 cars produced being allocated for competition use, the very first road cars, distinguished by their outside bonnet locks, were supplied in July 1961 to Jaguar dealerships to be used as demonstrators.
A spokesman for the auction house said that these early cars were considered to be the 'Holy Grail' of E-Types, and as such the car is expected fetch between £140,000 and £170,000 when it goes under the hammer at the Silverstone Classic on 30-31 July.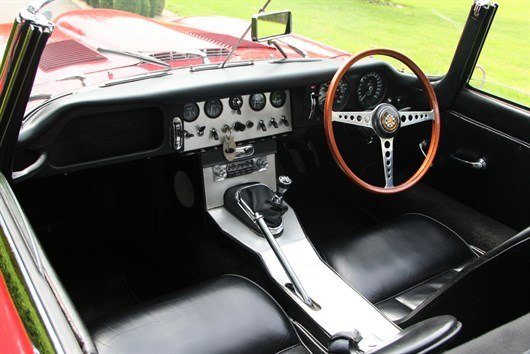 Nick Whale, managing director of Silverstone Auctions, said, 'This is a really exciting discovery. Not only was this car believed to be lost, it is one of the most sought after E-Type examples attainable.'
He added, 'Chassis number 62 is just that, and offers a rare opportunity to enjoy the thrill of ownership inherent in one of these special, rare, early cars. Not only that, early E-Type prices are soaring and are now achieving six-figure sums once reserved for Italian exotica.'
This car was dispatched to Scotland in July 1961 via Henleys of London for use as a demonstrator vehicle in the Edinburgh area. It was expressly forbidden that the car be sold until September of the same year, when the car was indeed purchased by its first owner and registered on September 8, 1961, as 3122 SR.
Passed from owner to owner over the years, all within the Edinburgh area, the car travelled north, deeper into Scotland. The car was acquired by its fifth and current owner in 2013, resident of the small parish of Deskford, Moray, who was unaware that he was in possession of such a desirable car.
Finished in Carmen Red with a black interior, the car still retains lots of original, specific, early features, such as the 'flat floor', the split-link throttle linkage, thicker screen chrome mouldings and smooth cut-away groove at the top of the A-post cappings.
Comments
Author

Keith Moody
Latest