Chris Evans has a clear-out for Goodwood Revival auction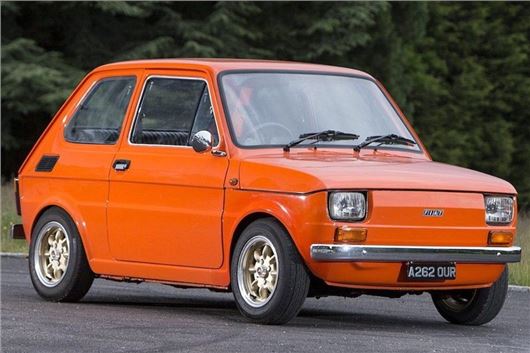 Published 17 August 2015
Let's face it, he's not been short of publicity this summer, following the recent announcement that he's to present Top Gear from 2016 – and now Chris Evans is at it again, this time hitting the headlines for having a major clear-out of his garage. But instead of taking old paint tins to the tip or throwing out a few oil cans, he's auctioning off thirteen classic cars from his world-famous collection.
If we're being pedantic, it's actually the auctioneers from Bonhams who will be carrying out the auction, which takes place on 12 September at the Goodwood Revival. And already there's speculation that the final sales figure for Evans' beloved classics will smash the official £11 million estimate. If you're on a tight budget and are looking for a bargain, this might not be the sale for you.
The full line-up of Chris Evans' cars being offered for sale is as follows (with the estimates in brackets):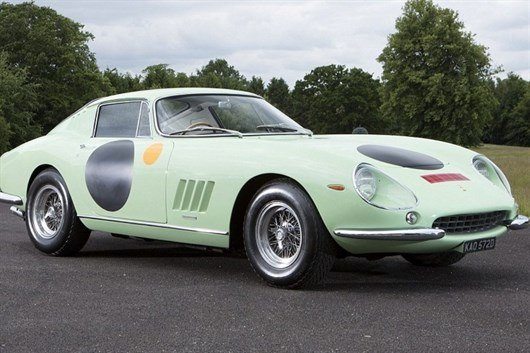 1966 Ferrari 275 GTB/6C 'Alloy' (£2,600,000 - 2,900,000, pictured above)
1971 Ferrari 365 GTS/4 Daytona Spider (£2,300,000 - £2,600,000)
1963 Ferrari 250 GT/L Lusso (£1,400,000 - £1,800,000)
1965 Ferrari 275 GTS Spyder (£1,300,000 - £1,600,000)
1963 Ferrari 250 SWB replica (£500,000 - £600,000)
1949 Jaguar XK120 'Alloy' Roadster (£325,000 - £375,000)
1967 Jaguar XKSS Lynx recreation (£325,000 - £375,000)
1936 Chitty Chitty Bang Bang replica (£250,000 - £350,000)
1970 Mercedes 280SL 'Pagoda' (£100,000 - £130,000)
1989 Ferrari 328 GTS (£100,000 - £130,000)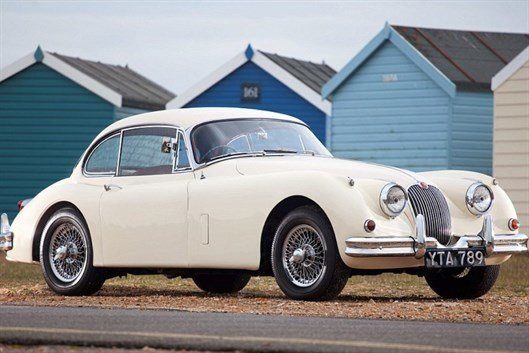 1958 Jaguar XK150 3.4 FHC (£55,000- £65,000, pictured above)
1964 Daimler SP250 'Dart' Police Car (£50,000- £60,000)
1983 Fiat 126 Abarth (£10,000 - £15,000)
Bonhams' director of motor cars, Sholto Gilbertson, said, 'Chris has been a long-standing client of Bonhams, so we're delighted to offer his incredible motor cars at the Goodwood Revival Sale. In refreshing his collection, others will have the opportunity to enjoy Chris' fantastic cars.'
The 'others' referred to there will be well-heeled enthusiasts and investors, of course, with the five most valuable Ferraris alone having a combined upper-end estimate of £9.5 million. Almost certain to achieve the highest price is Chris' 1966 Ferrari 275 GTB/6C, its top-end estimate of almost £3 million being aided by the sheer rarity of an alloy-bodied right-hand drive example.
Cheapest car on offer is a modified Abarth-badged Fiat 126 of 1983 vintage, which is expected to fetch up to £15,000. Meanwhile, anyone interested in classic British sportsters who has around £60,000 to splash out will no doubt be tempted by the ex-police Daimler SP250 'Dart' and the '58 Jaguar XK150 Fixed Head Coupe.
Also being auctioned are 140 different items from Chris Evans' own collection of automobilia, the proceeds from which will be donated to Children in Need. To find out more about the sale of Chris' collection, as well as the other vehicles being sold at the same auction, go www.bonhams.co.uk. 
Comments
Author

Keith Moody
Latest