1000 lots set for Auburn Fall auction weekend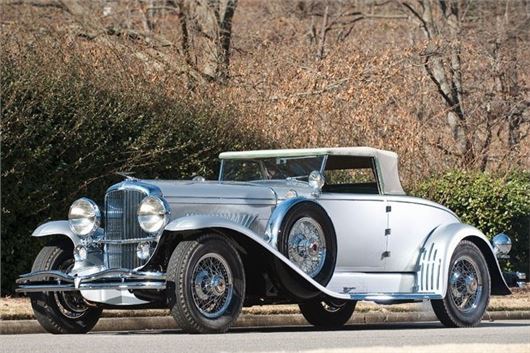 Published 30 June 2015
More than 1000 lots are set to go under the hammer at auction in America in September, including cars from the collection of Steve Ramsey and a stunning Duesenberg Model J coupe.
The 'Auburn Fall Collector Car Weekend' is Auctions America's flagship sale. Last year, it drew a record 81,500-strong crowd with total sales of more than $25.9m (£15.9m).
Held this year on 2-6 September at the historic Auburn Auction Park, the 45th event will see 1000 classics, muscle cars, hot rods, exotics and select memorabilia cross the auction block.
Early entries for the sale are headlined by cars and memorabilia from the private collection of well-known hobbyist Steve Ramsey.
A lifelong enthusiast, Steve got an early start in the industry, and over the past 40 years has bought and sold thousands of vehicles.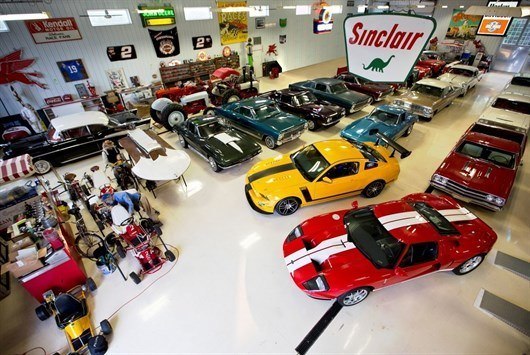 Cars from the Steve Ramsey collection will be up for auction
In an effort to downsize his collection, he will part with more than 175 lots of memorabilia and 40 vehicles.
The collection is comprised of a low-mileage, hard-to-find cars, many with interesting histories.
One highlight is a well-sorted, concours-quality, Jerry MacNeish-certified 1966 Chevrolet L79 Nova (one of five L79 Novas being offered from his collection).
There is also an original 1967 Chevrolet Corvette 427/400 Coupe with just 18,000 miles on the clock up for grabs.
The catalogue also includes a 1962 Chevrolet Bel Air 409 Bubbletop, which has benefited from a nut and bolt restoration.
And the last car that caught our eye is a very original 1979 Volkswagen Beetle Convertible with just 177 miles on the clock.
Steve said, 'I'm never going to stop being a collector, I simply want to take it back to being a hobby.'
Another notable private entry is an immaculately restored 1929 Duesenberg Model J Murphy Convertible Coupe, engine no. J-147.
Originally delivered to H. Leslie Atlass, a CBS executive in Chicago in 1929, it was later acquired by Phillip K. Wrigley, son of William Wrigley Junior, who founded both the family's chewing gum empire and the Wrigley Building.
The Model J has since been enjoyed by numerous enthusiasts, before it was bought by the vendor in January 2007.
It has been fully restored and was shown at the Pebble Beach Concours d'Elegance in 2009 is expected to fetch $1.5m-$1.75m (£0.95m-£1.1m).
Comments
Author

Keith Moody
Latest