1929 Bentley 4.5 in Historics 6th June Auction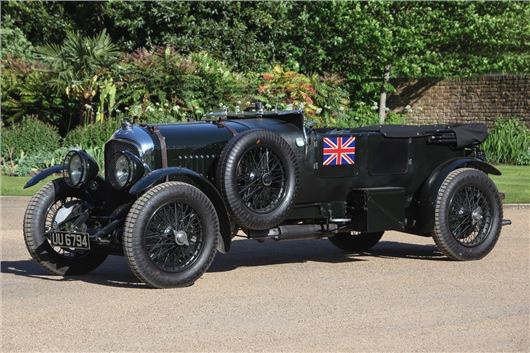 Published 19 May 2015
Entries in Historics 6th June Classic Car Auction at Brooklands have expanded massively with something for everyone, from a £550,00 1929 Bentley to a1980 Suzuki SC 100 Whizzkid offered at no reserve.
The very classic 1929 Bentley 4.5 litre VDP in British Racing Bottle Green is exactly as the imagination pictures a 'Vintage' Bentley. This one was originally fitted with a Maythorne and Sons saloon body and was rebodied by Vanden Plas in 1965 with engine and rear axle overhauled by Sid Cooper of Birmingham. Apart from the body, all numbers match and the car is estimated at £525,000 to £575,00.
The auction features all kinds of exotica, including a 565PS 2011 Ferrari F458 Aperta estimated at £450,000 to £550,000, a delivery mileage DeLorean, two 1963 Jaguar E-Type roadsters, a lovely 1935 Lagonda M45 Rapide and a unique RHD 1968 Iso Grifo 7.0 litre all of which you can read about here.
But we literally do mean the sale has something for everyone.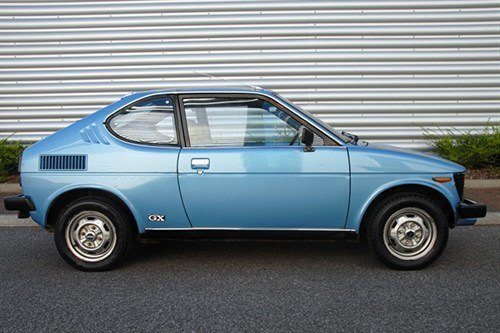 This 1980 Suzuki SC100 Whizzkid was originally sold by Jem Marsh to a Mrs McCord for £2,710 and she used it for 22 years until she gave up driving. Its present owner is an engineer with a local Formula 1 Racing company (wonder who that could be) and he maintained it meticulously with a new timing belt in 2011 at 49,228 miles. Great fun and offered at no reserve.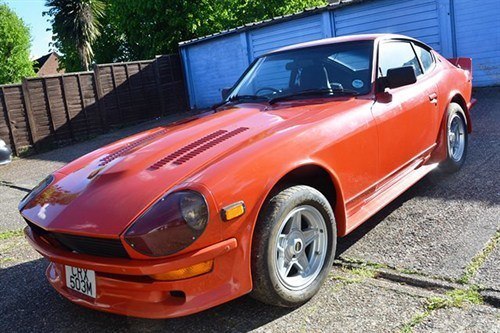 Spotting this Chevrolet engined 1973 Datsun/Nissan 240Z woke me up a bit because I remember bidding up to £8,000 for the very car about 20 years ago in an ADT Classic Car auction at Blackbushe. This one spins its back wheels via a B&M automatic transmission and is another lot offered at no reserve.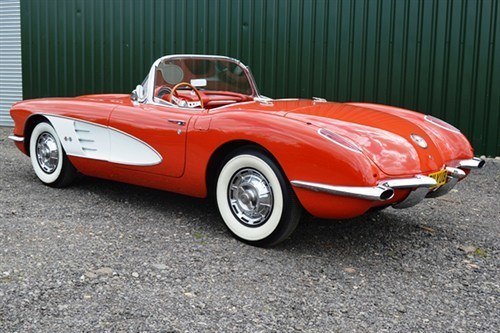 Historics Corvette Roadtser is a quad headlight '59 with the original boat tail. This one, originating from 'dry state' Arizona, has a small block V8 and a retrofitted 'four on the floor' manual box. It's estimated at £38,000 to £42,000.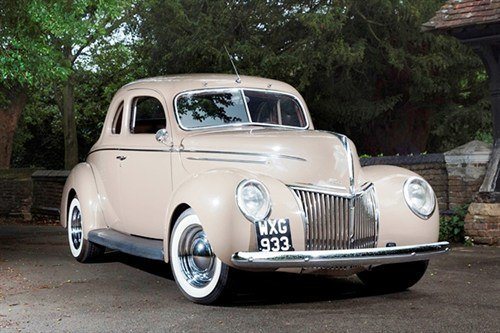 1939 Fords were big news in January when the late Boyd Coddington's customised versions made megabucks in Barratt Jackson's Scottsdale Arizona auction. This car runs a 359 inch Chevy putting out between 350 and 400 horsepower through a 350 automatic with Lokar shift. Instead of a transverse leaf it has custom independent front suspension with Mustang disc brakes and a heavy duty 9" Ford diff. The estimate is £29,000 to £35,000.
Finally, we did say "something for everyone" and here's not a FIAT, but a SEAT 600, like the ones I used to hire on the Costas in the 1970s. There's a mere 74,535 kilometres (unwarranted) on the odo, apparently it's "very solid" and runs well. Another fun classic offered at no reserve.
Because Historics entry is so huge, they are providing extra viewing on Thursday 4th June from 10.00am to 05.00pm as well as from 10.00am to 08.00pm on Friday 5th June.
The sale of cars itself starts early on Saturday 6th June from 10.00am to 01.30pm, with a break for lunch, then continues from 02.00pm until all the lots are through.
A huge turnout is expected, so Historics stongly advise you to pre-order your catalogue to gain entry and, if proposing to bid, to pre register for your paddle number.
More at Historics
Comments
Author

Honest John
Latest