One-off Daewoo Musiro concept car comes up for sale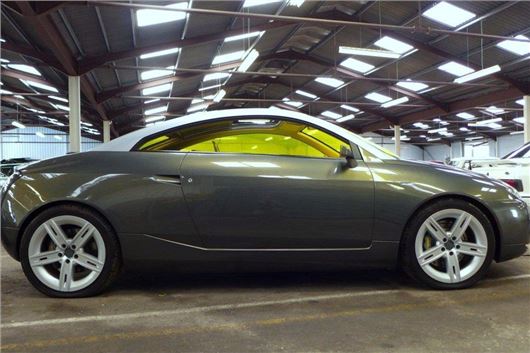 Published 30 April 2015
If you're looking for the ultimate full-size accessory for your man cave or classic workshop, how do you fancy owning a one-off concept car that appeared in magazines and newspapers around the world when it made its motor show debut in 2000? We're talking about the Daewoo Musiro – a vision of the future that's going under the hammer in May. And with no reserve set by the auctioneers, it might just be a bargain.
The car was designed at Daewoo's UK Technical Centre, formerly known as International Automotive Design before being acquired by the South Korean car manufacturer in 1993 to inject some style and innovation into its products. The Musiro's reveal at the 2000 British Motor Show proved to the world that Daewoo was capable of so much more than producing cheap and cheerless hatchbacks.
It might have looked similar in concept and profile to the Audi TT of the time, but the Musiro showed real innovation in other ways. Its roof panels, for example, slid rearwards along the cant rails and were stacked vertically behind the rear seats when you fancied 'going topless' – ensuring that the Musiro lost none of its boot space. And the interior was equally daring, with translucent materials used throughout, whilst between the 'floating' front seats was space for a drinks cooler, a phone and even a fax machine.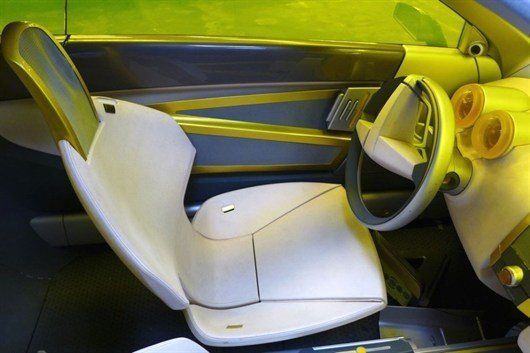 Had it gone into production, the Musiro would have been powered by a 2.0-litre (150bhp) straight-six engine and would have featured a paddle-shift gearbox. But, of course, this was a one-off concept car created solely for motor show use – which meant no engine, no running gear, no steering and no opening doors, bonnet or boot. What would normally have been panel gaps were simply indents in the bodywork.  
Amazingly, the one and only Daewoo Musiro concept car ever built has survived and is now being offered for sale at the next Brightwells auction on May 13th. It'll never run, of course – and can never be used on the road. But as an automotive ornament for the enthusiast with everything, maybe – just maybe – it's worth a punt? Check it out at www.brightwells.com. You can see our top ten highlights from the sale, by clicking here.
WHAT DO YOU THINK? Would you spend your own money on a one-off concept vehicle with no engine and no running gear – or would you need to have more money than sense to buy the Musiro? Whatever your views, drop a line to Editor Keith Moody or join in the conversation on our Facebook page.
Comments
Author

Paul Guinness
Latest