Maserati Khamsin sells for 50% over its top estimate at Historics 7th March Auction.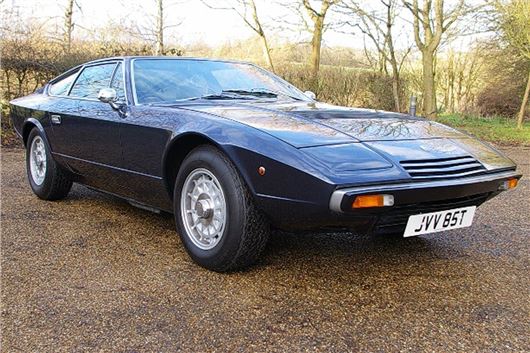 Published 09 March 2015
At least 21 cars made more than their estimates at Historics sale on 7th March; 11 of them significantly more.
The biggest gain was shown by a 1979 Maserati Khamsin 4.9V8, estimated at £75,000- £80,000, but actually sold for £128,800 inclusive, more than 50% over its top estimate.
A 1970 Jaguar E-Type 4.2 S2 roadster did well too, making £12,400 over its top estimate of £66,000.
Top prices of the sale were achieved by a 1968 Aston Martin DB6 that sold for £191,520 and a 2001 Ferrari 550 World Speed Record Edition estimated at £160,000 and sold for £179,200.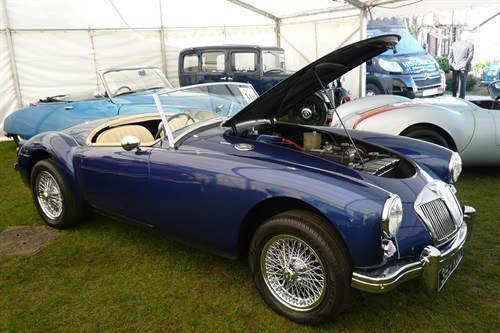 My personal favourite was a 1960 MGA 1600 roadster on chrome wire wheels and with some very impressive carpeting that made £17,360 against a top estimate of £16,000.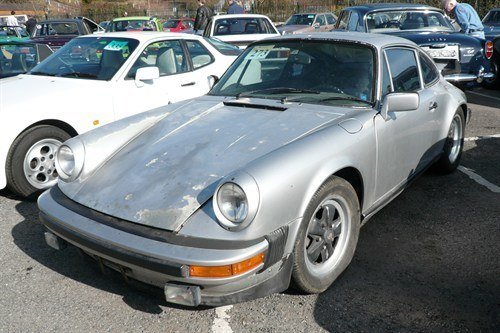 There were some 'no sales', though, perhaps most notably a rust-free but severely sun-damaged LHD 1978 Porsche 911 SC with 193,000 miles imported from the USA and estimated at £12k - £16k.
The Morris Minor 1,000,000 had some badly mismatched panels indicating accident damage and a rebuild, but did check out as the actual 1,000,000 Morris Minor built.
Cars sold over top estimate:
Maserati Khamsin 1979 lot 268 £128,800 +++
Jaguar E-Type S2 roadster 1970 lot 262 £78,400 inc +++
Alfa Romeo 1750 Spider 1971 lot 213 £14,000 ++
Alfa Romeo GTV coupe 1997 lot 221 £8,120 ++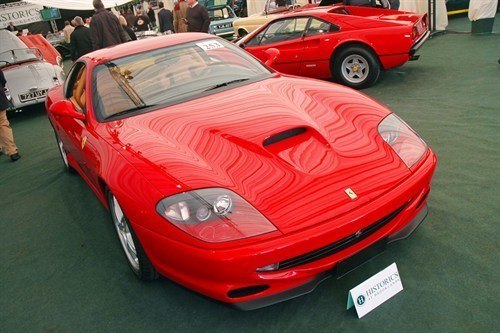 Ferrari 550 World Speed Record Ed 2001 lot 253 £179,200 inc ++
Jensen Interceptor FF 1968 lot 277 £78,400 inc ++
Maserati Merak 1975 lot 212 £20,160 ++
Mercedes Benz 500SEL 1982 lot 224 £7,056 inc ++
MGB GT V8 1974 lot 237 £12,320 inc ++
Rolls Royce Silver Shadow 1 1972 lot 218 £11,200 ++
Triumph TR6 1972 lot 249 £17,024 inc ++
Alfa Romeo 2600 Spider 1964 lot 278 £69,440 inc +
Aston Martin DB7 Vantage Volante lot 251 £29,120 inc +
Bentley Continental MPW DHC 1987 lot 241 £49,280 inc +
Buick Skylark Custom convertible 1968 lot 294 £13,440 inc +
DeLorean DMC-12 1981 lot 281 £30,800 +
Lancia Aprilia Lusso lot 265 £16,240 +
Mercedes Benz 220SEb convertible 1963 lot 291 £50,400 inc
Mercedes Benz 280SL roadster 1985 lot 216 £11,312 +
MGA 1600 roadster lot 310 £17,360 inc +
Rover P5 coupe 1966 lot 282 £10,304 inc +
Full list of all cars sold:
Alfa Romeo 2600 Spider 1964 lot 278 £69,440 inc +
Alfa Romeo 1750 Spider 1971 lot 213 £14,000 ++
Alfa Romeo Montreal 1972 lot 257 £39,984
Alfa Romeo Alfetta GT lot 312 £7,840 inc
Alfa Romeo GTV coupe 1997 lot 221 £8,120 ++
Aston Martin DB6 1968 lot 285 £191,520 inc
Aston Martin DB7 Vantage Volante lot 251 £29,120 inc +
Aston Martin DB9 2005 lot 211 £35,840 inc
Augusta Bell 204b 'Huey' helicopter 1971 lot 315 £15,680 inc
Austin Healey 3000 Mk III BJ8 1964 lot 232 ££44,800 inc
Austin Mini Advantage 1987 lot 208 £5,152 inc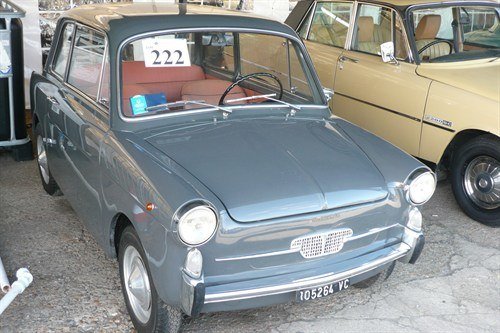 Autobianchini Bianchina berlina 1965 lot 222 £4,870 inc
Bentley S1 Continental Flying Spur lot 264 £98,560 inc
Bentley T1 saloon lot 226 £10,080 inc
Bentley Turbo R 1996 lot 204 £8,400 inc
Bentley Continental MPW DHC 1987 lot 241 £49,280 inc +
Bentley Turbo S 1990 lot 243 £14,560 inc
BMW 328i convertible 1996 lot 336 £2,688 inc
BMW Z3M coupe 1999 lot 344 £25,760 inc
BMW 645Ci convertible write off world 2004 lot 306 £6,440 inc
Buick Skylark Custom convertible 1968 lot 294 £13,440 inc +
Chevrolet Corvette C3 roadster 1972 lot 293 £28,000 inc
Citroen DS fake decapotable 1974 lot 326 £13,664 inc
Daimler Sovereign 420 saloon 1967 lot 272 £6,944 inc
DeLorean DMC-12 1981 lot 281 £30,800 +
De Tomaso Pantera 1972 lot 288 £54,880 inc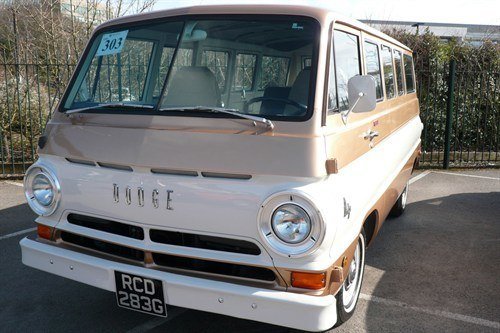 Dodge A108 Window Van 1969 lot 303 £8,680 inc
Ferrari 288GTO reproduction 1978 lot 247 £63,840 inc
Ferrari 550 World Speed Record Ed 2001 lot 253 £179,200 inc ++
FIAT 500 1972 lot 206 £7,840 inc
Fordson V8 Panel Van 1938 lot 300 £8,600 inc
Ford Pilot V8 'Woody' station wagon 1951 lot 298 £16,800 inc
Ford Consul 375 1961 lot 319 £3,584 inc
Ford Falcon Futura pillarless V8 lot 304 £22,960 inc -
Ford Mustang GT350 repro 1965 lot 299 £24,080 inc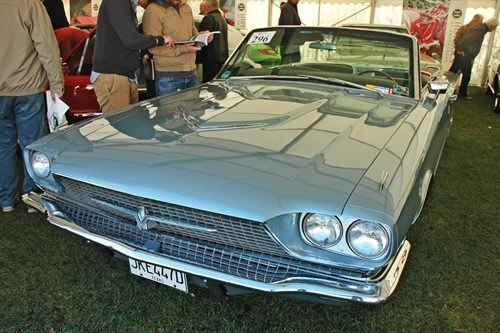 Ford Thunderbird convertible 1966 lot 296 £22,400 inc
Ford Lotus Cortina Mk 1 1966 lot 238 £47,040 inc
Ford Mustang 289 coupe 1967 lot 302 £18,480 inc
Ford Escort 1100 Mk 1970 lot 219 £7,840 inc
Ford Cortina Mk II 1600E 1970 lot 323 £7,840 inc
Ford Escort Mk 1 8cwt van 1972 lot 334 £7,280 inc
Ford Escort 1600 Mexico Mk 1 1973 lot 220 £19.040 inc
Ford Escort RS2000 Mk II 1979 lot 234 ££13,444 inc
Ford Cortina GL 1982 lot 207 £2,800 inc
Ford Granada Ghia X estate 1983 lot 345 £3,472 inc
Jaguar XK120 Roadster 1953 lot 274 £49,280 inc
Jaguar E-Type S1 4.2 Fixed head coupe 1966 lot 240 £36,232 inc –
Jaguar 240 Mk II 1968 lot 276 £8,400 inc
Jaguar E-Type S1 4.2 Fixed head coupe 1968 lot 233 ££28,278 inc –
Jaguar E-Type S2 roadster 1970 lot 262 £78,400 inc +++
Jaguar XJ6 S1 4.2 1972 lot 350 £4,704 inc
Jaguar XJS by Hyper 1976 lot 308 £20,160 inc
Jaguar XJC 1977 lot 324 £11,424 inc
Jaguar XJC-SC 1987 lot 328 £6,832 inc
Jaguar XJ-S V12 coupe 1988 lot 319 £3,584 inc
Jaguar XJR saloon 3.6 1989 lot 338 £1,456 inc
Jaguar XJR-S 6-litre 1990 lot 209 £5,600 inc
Jaguar XJS convertible 1994 lot 255 £8,288 inc
Jaguar Sovereign saloon 1995 lot 340 ££7,616 inc
Jaguar C-Type CERA reproduction 1996 lot 242 £58,240 inc
Jensen Interceptor FF 1968 lot 277 £78,400 inc ++
Lamborghini Countach repro by ABS 1993 lot 307 £35,840 inc
Lamborghini Gallardo LP560-4 spyder 2010 lot 279 £90,720 inc
Lancia Aprilia Lusso lot 265 £16,240 +
Lotus Elan Plus 2S Big Valve 1971 lot 254 £16,800 inc
Lotus Elite 504 lot 331 £8,848 inc
Maserati Merak 1975 lot 212 £20,160 ++
Maserati Khamsin 1979 lot 268 £128,800 +++
Maserati Bi-Turbo Spyder 1990 lot 205 £7,392 inc
Mercedes Benz 220SEb convertible 1963 lot 291 £50,400 inc +
Mercedes Benz 280SL Pagoda 1968 lot 313 £48,720 inc
Mercedes Benz 250CE 1970 lot 284 £17,920 inc +
Mercedes Benz 450SL roadster 1975 lot 339 £5,152 inc
Mercedes Benz 500SEL 1982 lot 224 £7,056 inc ++
Mercedes Benz 280SL roadster 1985 lot 216 £11,312 +
Mercedes Benz 190E 1991 lot 231 £1,456 inc
Mercedes Benz 220SE saloon 1993 lot 201 £1,792 inc
Mercedes Benz SL500 1997 lot 333 £7,504 inc
Mercedes Benz CKK 320 Elegance 2000 lot 332 £4,704 inc
Mercedes Benz 350SL roadster 2004 lot 330 £12,320 inc
MGA Twin Cam fast road spec lot 256 £21,000 inc
MGA 1600 roadster lot 310 £17,360 inc +
MGB GT 1967 lot 337 £4,032 inc
MGB GT V8 1974 lot 237 £12,320 inc ++
MG Midget Mk IV 1976 lot 327 £3,248 inc
MK Sportscar Indy lot 316 £6,944 inc
Morris Minor 1956 lot 341 £3,976
Morris Minor convertible 1956 lot 214 £6,440 inc
Morris Minor 1,000,000 (millionth Minor) 1961 lot 260 £25,760 inc
Plymouth Satellite Hemi coupe 1966 lot 295 £35,952 inc
Porsche 356A Carrera 'Outlaw' 1957 lot 289 £35,840 inc
Porsche 356C cabriolet 1963 lot 287 £95,200 inc
Porsche 911 Carrera convertible 1984 lot 250 £19,600 inc
Porsche 944 1986 lot 335 £3,696 inc
Porsche 928 S4 1988 lot 215 £12,040 inc
Porsche 550 Spyder recreation by Beck 1995 lot 286 £35,840 inc
Porsche 356 Speedster replica 1998 lot 252 £11,760 inc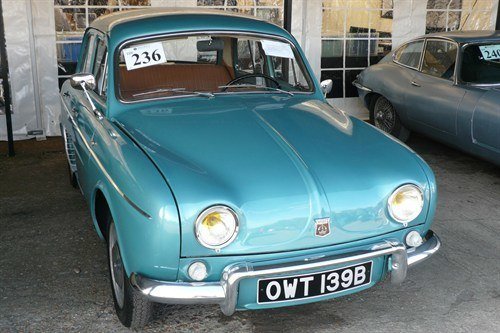 Renault Dauphine 1964 lot 236 £5,600 inc –
Rolls Royce Silver Cloud 1 (wrapped) 1958 lot 322 £9,979 inc
Rolls Royce Silver Shadow 1 1972 lot 218 £11,200 ++
Ronart W152S6 2013 lot 244 £28,000 inc –
Rover 75 P3 six-light saloon 1948 lot 283 £9,072 inc
Rover P5 coupe 1966 lot 282 £10,304 inc +
Rover 2200SC 1975 lot 203 £1,064 inc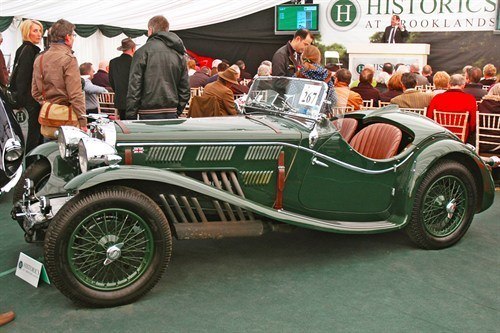 Triumph Dolomite 6C recreation 1938 lot 267 £81,760 inc
Triumph GTR4 Dove 1963 lot 239 £28,000 inc
Triumph TR6 1972 lot 249 £17,024 inc ++
Triumph Stag 1975 lot 217 £7,000 inc
Triumph Stag 1976 lot 317 £7,392 inc
Vauxhall Viva 1,265cc DeLuxe 1974 lot 343 £1,792 inc
Volkswagen Beetle 1500 1963 lot 349 £5,600 inc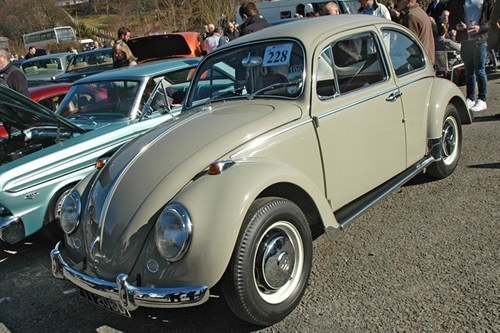 Volkswagen Beetle 1966 lot 228 £20,160 inc
More information at Historics
Full analysis of all Classic Car Auction Prices at Classic Car Price
Comments
Author

Honest John
Latest