Four Million Euro 300SLs in Bonham's Mercedes-Benz Auction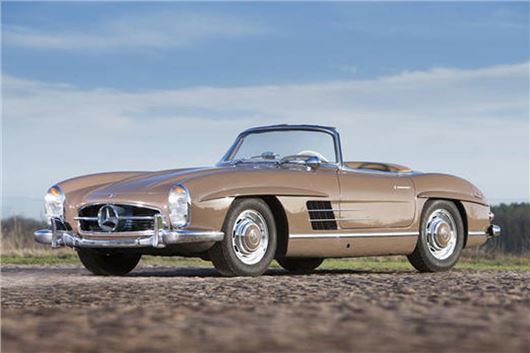 Published 11 March 2015
Mercedes Benz 300SL roadster prices have recently been going through the roof. In January 2015, a 1961 disc-braked example with the desirable alloy block engine made €920,000.
On 28 March, three pristine examples, plus an SL 'gullwing' will go under the hammer at the single-marque Mercedes-Benz Sale by Bonhams.
'The auction in Stuttgart features four fantastic examples of the 300 SL: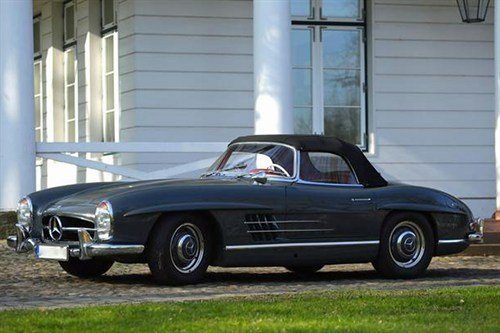 A 1957 disc-brake 300SL Roadster with hardtop, from European single family ownership of 48 years, estimated at €1,000,000-1,300,000.
A 1960 300SL Roadster, previously owned by German industrialist, Alfried Krupp von Bohlen und Halbach, of the Krupp steel dynasty, which is estimated at €900,000-1,200,000 (main photo).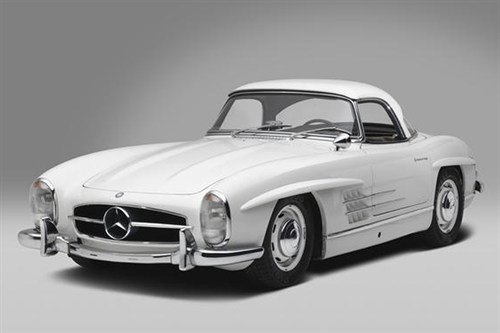 A 1961 300SL Roadster with hardtop, estimated at €1,000,000-1,400,000).
And a 1955, 300SL 'gullwing', estimated at €950,000-1,250,000.
The evolution of the 300 SL began when Mercedes-Benz won the 1952 Carrera Panamericana with a W194 300 SL coupé. The racing derived tube frame car with its high performance 3-liter engine was then developed into a road-going sports car aimed at the upper-end of the aspiring US sports car market. 
Several changes were made to improve the 300 SL's usability. As aerodynamics played an important role in the car's speed, the Mercedes-Benz engineers would place horizontal 'eyebrows' over the wheel openings to reduce drag. With fully independent suspension, a close-ratio gearbox with straight cut gears, and the first direct fuel injection system with fourstroke engine ever offered in a production automobile, the 300 SL was a technological tour-de-force. When introduced in coupé form to the US market at the 1954 New York Auto Show, it became an instant sensation.
The later 300SL roadster had much improved rear suspension and continued being developed until the end of 1961.
Held in the Mercedes-Benz Museum, which charts the entire history of the world's oldest car manufacturer with a total of 1,500 exhibits including 160 vehicles, the Bonhams auction will feature a variety of some 40 classic motor cars from across the German marque's century long history.
More at Bonhams Stuttgart
(Another 300SL on the Brabus stand at the Geneva Motor Show last week)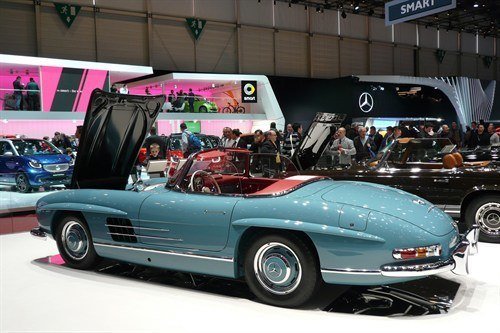 Comments
Author

Honest John
Latest