Rust-free Renault Dauphine to Star in Historics 7th March Auction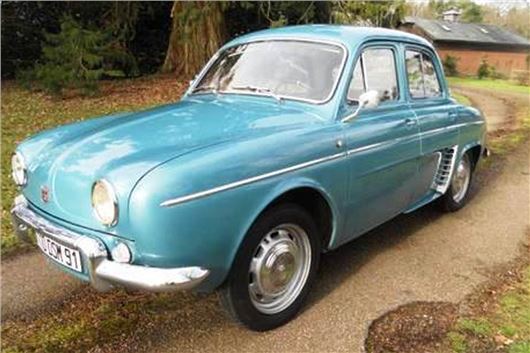 Published 21 February 2015
Rust-free rear-engined Renaults are rare, so an unoxidised Dauphine in Sacre Bleu metallic is like dents des poules (excuse the French).
Especially one with only 9,535 kilometres on its horloge.
This car dates from 1964, not quite the last year of production which was 1967. But benefiting from a four speed gearbox and front disc brakes. 
How Many Left lists only 13 in the UK, so an estimate of £7,500 - £9,000 seems entirely reasonable for this pristine example.
Remember the catch line, "She holds the road, whatever the load, the Renault Dauphine"? No, I didn't think you would.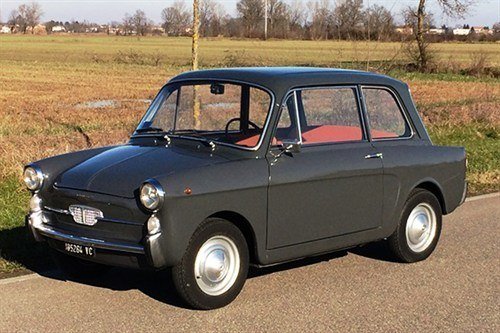 Another oddball that attracted HJ's attention is this 1965 Autobianchina Bianchina berlina. It's essentially a posh, rebodied FIAT 500 with the same 499cc vertical twin engine in the boot. These tend to survive quite well in the warmth of Southern Italy and are even collected in the USA where a more desirable 1965 cabrio sold for $24,200 at Barrett-Jackson's Scottsdale auction in January. An estimate of £4,500 - £6,000 seems reasonable.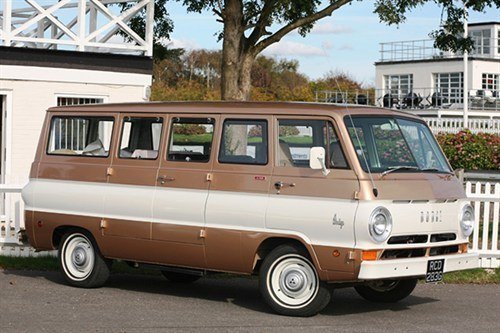 There are plenty of Porsches, an abudance of Alfas and multiple Mercedes in Historics sale. But how often do you come across a 1969 Dodge A108 Window Van? This one has a 318ci 5.2 V8 sitting between its driver and front passenger, with a 3-speed Torqueflite behind and the catalogue suggests it would make an excellent classic towcar. Estimate £6,500 - £9,500.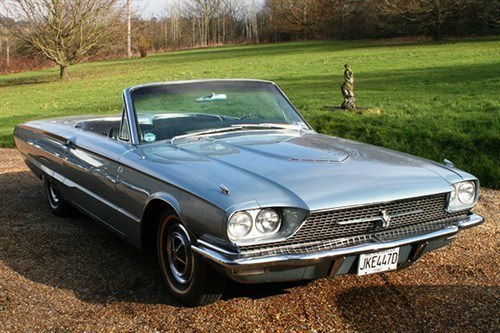 You'll have fun, fun, fun until daddy takes the T-Bird away and this '66 is quite special because it's not only a convertible, it has the desirable 7.0 litre 345HP 428 engine. It's history is dry state (Texas) and Cyprus where it was restored, so could be a great buy for the summer at £19,000 - £24,000.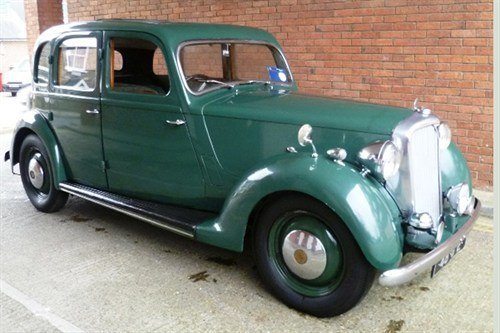 Finally, an Auntie Rover. This one is a 75 P3 that marked the transition from the running-board Rovers of the 1930s to the cyclops P4 of the 1950s. I owned one in 1970-71. Under the ancient bodywork are postwar generation overhead inlet, side exhaust valve 1.6 fours and 2.1 sixes that also saw service in Land Rovers; hydraulic front and mechanical rear brakes; a Bowden cable freewheel; and experimental independent suspension. These cars actually handle far better than you might expect, just watch out for rust in the front wings and rear spring hangers. The estimate for this car is £6,000 - £8,000.
Link to Historics website.
Comments
Author

Honest John
Latest