Aladdin's cave of 60 classics worth £12m unearthed in France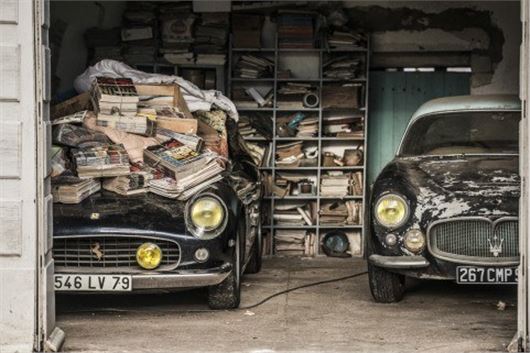 Published 07 December 2014
A barn find collection of more than 60 classic cars worth £12 million will go under the hammer at auction next year. The collection, which ranges from the early days of motoring through to the 1970s, has been left untouched for 50 years.
Bugatti, Hispano-Suiza, Talbot-Lago, Panhard-Levassor, Maserati, Ferrari, Delahaye, Delage – the collection includes cars from all these famous marques. But the headline cars are a Ferrari 250GT SWB California Spider and a Talbot Lago T26 that used to belong to King Farouk.
The so-called Baillon collection will be sold by Artcurial Motorcars at the Retromobile sale in Paris, France, on 6 February. The stash of classics in western France was stored under makeshift corrugated iron shelters and in various outbuildings.
Matthieu Lamoure, managing director at Artcurial Motorcars, said, 'Not since the revelation of the Schlump Collection… has such a group of emblematic automobiles been disclosed… in such original condition.'
A number of Talbot Lago T26s were among the cars, including a very rare Grand Sport Aérodynamique and a rather extravagant Cabriolet once owned by King Farouk. There was also one of just three Maserati A6G Gran Sports with coachwork by Frua, dating from 1956.
Amd beneath piles of newspapers was a Ferrari 250GT SWB California Spider, with covered headlights. It had been bought new by the actor Gérard Blain, then sold to fellow actor Alain Delon.
Delon was photographed several times at the wheel of this machine, including in 1964 with Jane Fonda during the filming of 'Les Félins' and on the Côte d'Azur with Shirley MacLaine.
One of 37 examples, this Pininfarina-designed cabriolet, its whereabouts unknown to marque historians until now.
This collection was assembled during the 1950s by Roger Baillon, an entrepreneur who ran a transport company based in the west of France. As enthusiast from the early days, he exhibited, at the Paris Motor Show during the 1950s, a roadster that he had built.
His dream was to conserve the heritage of pre-war automobiles in museum surroundings. During the 1970s, before he could carry out the necessary restoration work, his dream was shattered when his business suffered a setback. He was forced to sell some fifty cars, and since that time, the rest of the collection did not move until this discovery.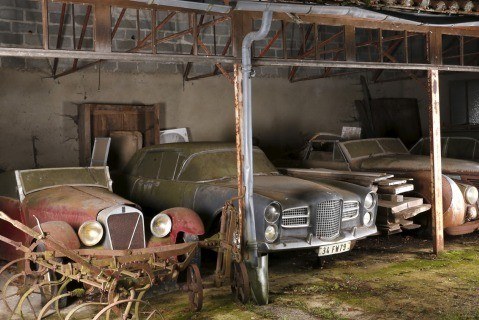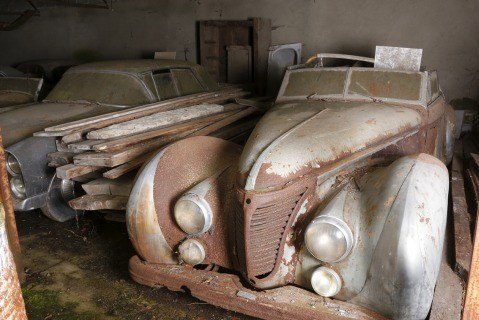 Comments
Author

Keith Moody
Latest