Strong mix of classic cars and motorcycles in Bonhams 12th November Auction at Harrogate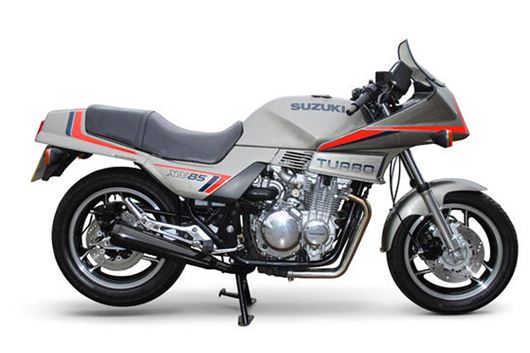 Published 10 November 2014
Bonhams, Harrogate auction on Wednesday 12th November features a mix of high and low ticket classics, as well as 59 classic motorcycles and bike parts.
There is everything you'd expect at a Bonhams sale: numerous Jaguars, Rolls Royces, MGs, Triumphs, with entries dating from a 1902 Curved Dash Oldsmobile to a 2001 Bentley Continental R.
As usual, Bonhams has posted an excellent, very detailed online catalogue, which you can link to here.
Highest estimates are £70,000 - £90,000 for a 1962 E-Type 3.8 S1 coupe or the 2001 Bentley Continental R Le Mans Coupe; next highest £60,000 - £70,000 for a 1953 Healey 100/4. There is also a choice of Rolls Royce Phantom Vs, either a limousine or hearse, both estimated £35,000 - £40,000.
Here, we feature a few of the more interesting or oddball lots: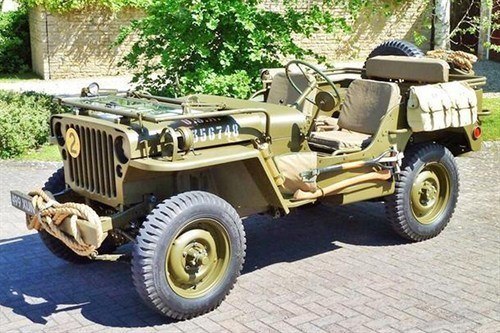 1943 Willys Jeep. Totally restored with a very complete spec of shovels, panniers, towropes, etc., even a new body. One of the best GPWs you are ever likely to find, hence estimated £18,000 - £22,000.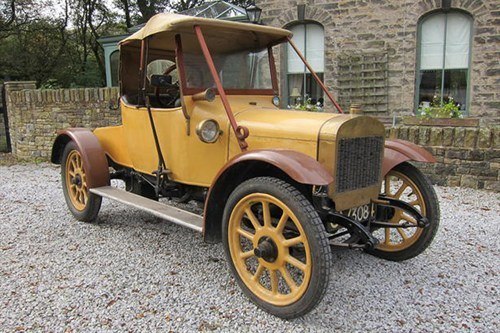 c1920 Hillman two-seat tourer. Complete, but needs recommissioning. 1920s classics have yet to take off price-wise, but they don't make them any more so now might be a very good time to get in there and invest. Estimated £3,000 - £5,000.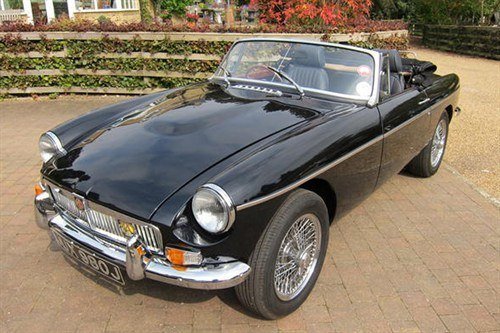 1971 MGB roadster fitted with 4.6V8 in 2010. Exceptionally good-looking car with Costcast 4.6 engine and beautifully presented. Bereavement sale. Estimated £15,000 - £20,000.
1980 Volvo 244DL saloon. Shovelfront, hearing-aid beige Volvo 244 of the type, usually driven very slowly and carefully. This one has only 11,500 certified miles and two owners from new. Estimated £4,000 - £6,000.
1984 Suzuki 673cc XN85 Turbo (lead photo). Based on the GS650, but chain instead of shaft drive. Top speed 130mph. Fully documented restoration. Estimated £3,500 - £4,500.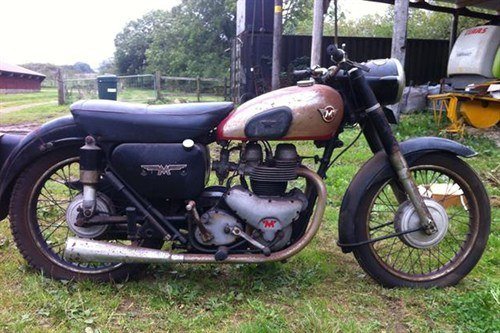 1956 Matchless 593cc Model G Project. Early Matchless G11 presented in 'barn find' condition for restoration. Estimated £700 - £900.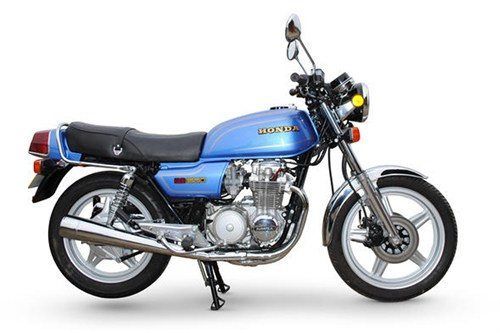 1980 Honda 626cc CB 650Z. Nicely restored and offered with all paperwork. Seems cheap at an estimated £2,000 - £3,000
More and full catalogue at Bonhams Harrogate 12th November 2014.
H&H Buxton classic auction catalogue same day: H&H Buxton 12th November 2014.
Comments
Latest