Second Preview Brightwells Classic Car Auction, Leominster, Wednesday 26th November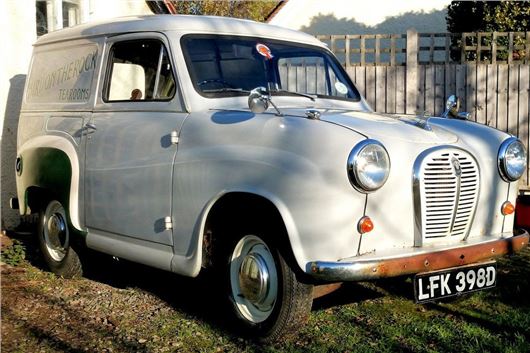 Published 18 November 2014
As more lots roll in, Brightwells Classic Car and Motorcycle Auction at Leominster on 26th November is shaping up to be possibly the classic sale of the year.
We've already given it a first preview here, featuring the headline Facel Vega HK 500 and some interesting project cars. Now we're covering some of the more unusual and hopefully cheaper lots.
1966 Austin A35 van, estimated £1,700 - £2,000. James Hunt used to drive one of these when he lived in Wimbledon, and I did too, as a delivery driver for Midland Counties Ice Cream, in Scarborough in 1967. 'Mine' was the factory hot rod version with the 1,098cc engine and would pull 20, 40, 60 and 80 through the nicely spaced gears. The speed was necessary in order to transport things like complex ice cream gateaux across the North Yorkshire Moors to a hotel at Robin Hood's Bay before the cake melted, but the narrow width of the car was also very handy in Scarborough traffic where it would nip through motorcycle sized gaps. Unfortunately Brightwells car has the rather weedier 848cc A Series engine and needs some light recommissioning, part of which, may I suggest, could be a 1,275cc engine.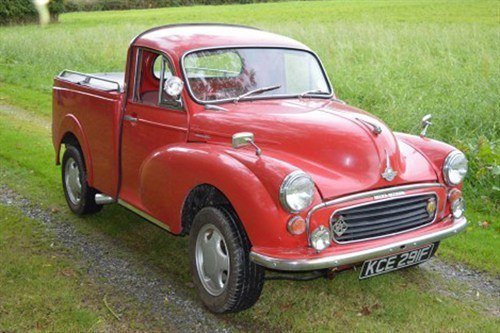 1968 Morris Minor 1000 pick-up, estimated £3,000 - £4,000. This one has already been hot rodded by the installation of a 1,798cc MGB engine, MacPherson strut front suspension, power assisted and vented disc brakes and even power steering. Unfortunately it didn't start life as a pick-up. It was originally a van. But we're not talking authenticity here. We're talking fun.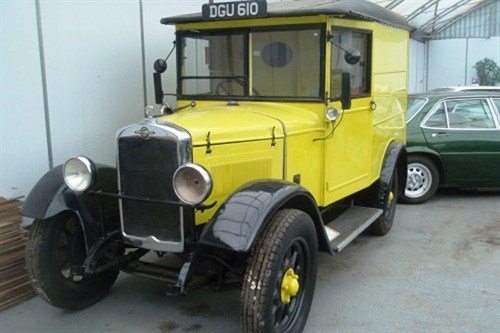 1937 Morris Commercial Post Van, no reserve. This is the van that was the basis of the original Dinky Toy post van and would probably be best restored to GPO livery in order to work for its living as a film and TV extra in period dramas. Formerly an exhibit at the Stondon Museum, it comes complete with an original Morris Commercial Post Office Manual, a V5 registration document, and 14 old MOT certificates dating back to 1968, but does require recommissioning.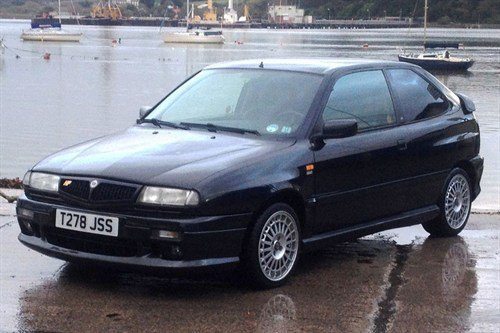 1999 Lancia Delta HPE HF 16v Turbo, estimated £4,000 - £6,000. Never officially imported to the UK, and LHD, this was the second-stage FIAT Tipo based Nuova Delta (Type 836) that, like the Tipo, came electro galvanized so none of the Esther Rantzen rust that killed off Lancia in the UK. Under the bonnet sits a 1,995cc sedicivalvole engine pumping out 190PS and 290Nm torque giving a 0-60 in 7.5 and a top speed of 138mph. This 92,000-mile car has four fresh coil springs, was maintained to Swiss standards, has its 'Red Key' and is ready to roll.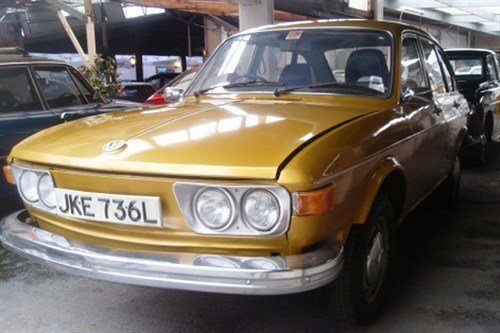 1973 Volkswagen 412LE, no reserve.  A mate of mine had one of these in London in 1973, but nowadays you won't find a rarer mainstream VW. This one has the 80PS 1,679cc Bosch D-Jetronic fuel injection (like my mate's car), but the model was the last new air cooled rear engined VW before the K70 and the Mk 1 Golf took Volkswagen into front wheel drive. Brightwell's RHD 412LE has only 8,137 miles so must be unique.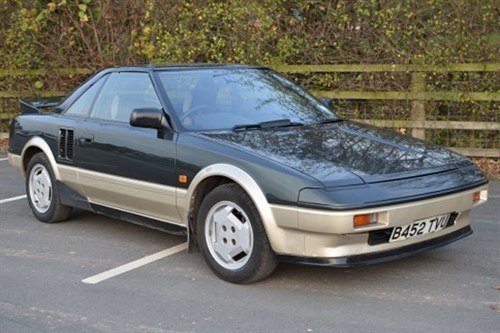 Toyota MR2 1985, estimated £2,500 - £3,500. Now highly collectible if completely rust-free, this was the best handling small sportscar of its day, with the best engine and, of course, preceded the more conventional Mazda MX5. This one has 72,800 miles recorded, 7,800 of them over the last year and is known to the club. If it's completely rust-free, the estimate is probably on the low side.
Excellent online catalogue for what is set to be a terrific sale at Brightwells.com
Comments
Author

Honest John
Latest