Lone 1946 MG TC Up For Auction at BCA Bridgwater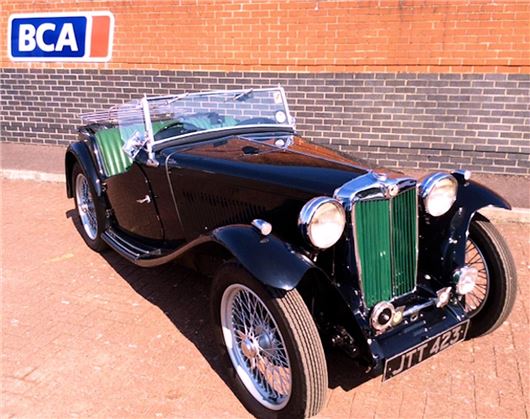 Published 10 November 2014
As if two simultaneous classic car auctions in Harrogate and Buxton weren't enough, BCA will also be offering a 1946 MG TC at Bridgwater on Wednesday 12th November.
BCA's 1946 MG TC was nicknamed 'Mickey Mouse' and was formerly the property of the late Captain John Huddlestone of the Merchant Navy. It has been in the same family ownership since 1962, having been purchased by his father Eric Huddlestone.
It is being offered for sale on behalf of the Treasury Solicitors.
A similar 1947 MG TC is included in Bonhams Harrogate sale on 12th November and is estimated at £25,000 - £30,000.
More at BCA Bridgwater 
Comments
Latest