Eighties classics steal the show at Anglia Car Auctions sale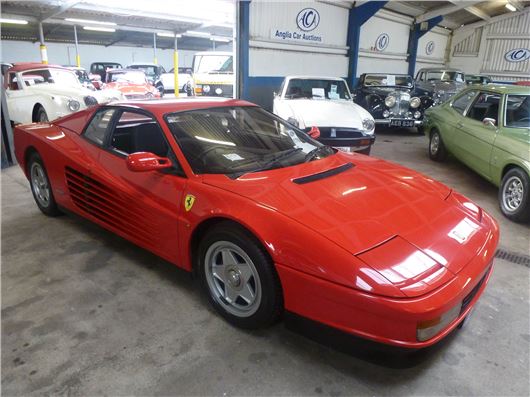 Published 04 November 2014
Classics cars from the 1980s grabbed the headline at Anglia Car Auctions' last sale of the year. A Ferrari Testarossa, Porsche 930 Turbo and Ford Sierra Sapphire RS Cosworth all made strong money at the auction on Saturday, November 2, proving that the market is behind these iconic motors.
The Ferrari, a 1987 Rosso Red Testarossa, was the biggest seller of the day – it made £67,725 (including premium) when the hammer went down. We reckon that's about £10k more than a car you'd see in a showroom. A genuine UK-registered car, it had just 21,500 miles on the clock with full service history.
While a 1979 Porsche 930 Turbo was purchased for £50,400, including premium. Again, that's well above what the price guides value these cars at. The car, which has clocked up 96,000 miles, was treated to a a body, engine and gearbox restoration a few years ago. It came with a packed history folder with photos of the work done and invoices.
And a 1988 Ford Sierra Sapphire RS Cosworth made £10,762 – we'd expect to pay about £10k for one from a dealer. Well worth the cash, this one had been cherished. Lightly modified, all upgrades were reversible as the original parts came with the car. It also came with a fully-stamped service history.
But it wasn't just 1980s supercars that were in demand. A 1980 MG BGT, with just 117 miles on the clock, sold for £9,240, and a 'no reserve' 1980 Fiat 131 Sport Abarth Tribute at £11,550, all including premium.
All in all, it was a good day for ACA. Eighty per cent of classics found new homes and the total sales value was just under £1.5m - a record for the auction house.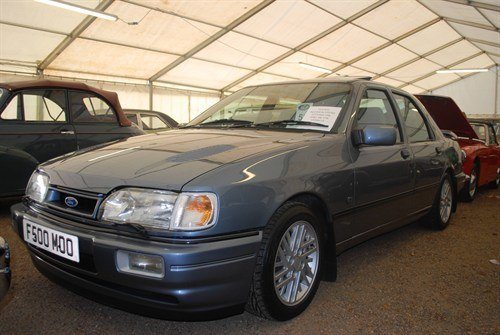 Comments
Author

Keith Moody
Latest