Brightwells to Hold Classic Car Auction in Leominster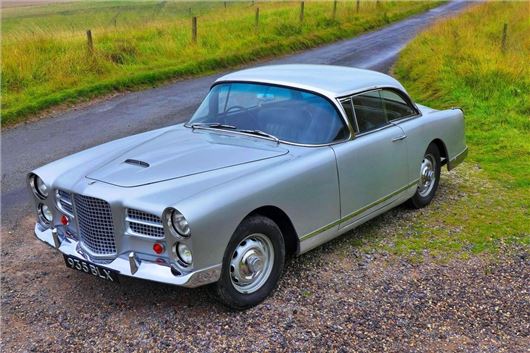 Published 08 November 2014
Classic Car Auctions come to the West Country on 26th November when Brightwells holds a 150 car sale at Leominster. Lots range from bits and pieces of a Lancia Aurelia to a stunning 1960 Facel Vega HK500.
There is literally something for everyone: motorcycles, vintage cars, 1930s cars, barn finds and 50s, 60s and 70s 'classics', including thirteen Mercedes, twelve Triumphs, seven Porsches, seven Minis, eleven MGs (dating from 1928 to 2005), five Morris Minors, four Lancias, four Bentleys, three Jensens, three E-Types, two Allegros, two Maxis, two big Healeys, and the former exhibits of the Stondon Museum
Brightwells is well known in the West Country for auctions of horses, property, antiques & fine arts, plant and machinery, land, livestock and for its regular 'Country Car' 4x4 auctions. But, of course, based in Herefordshire, it is ideallly placed to source vehicles that would not normally reach classic car auctions.
The online catalogue covers cars, motorcycles, light trucks and some genuine 'barn-find' restoration projects.
Here are just some of the entries:
The 1960 Facel Vega HK500 in the main picture was one of the most expensive cars of its day and certainly France's finest. 360HP and 576Nm torque gave iut a 0-60 of 8.4 and a top speed of 145mph, despite its considerable weight. This is one of only 105 HK500s built in Right Hand Drive and has a full history (described in the auction catalogue), including the fitting of a new 6.5 litre Chrysler engine in 1993. After 23 years with one owner and with just 74,000 miles recorded it is estimated at £105,000 - £125,000.
This lovely RHD W187 Mercedes Benz 220 was supplied new by Murkett Brothers of Cambridge to its first owner in March 1954. A full history including its detailed restoration is provided in the auction catalogue and it is estimated at £22,000 - £24,000.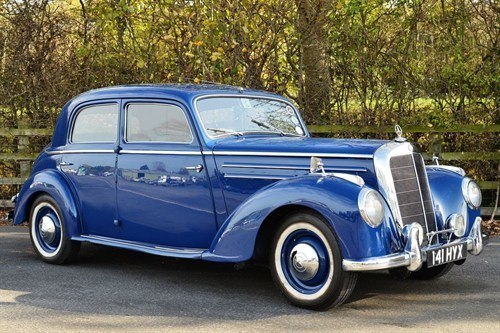 No proper classic car auction is complete without a few Alfa Romeos and this 1970J 105 Series Giulia with the legendary 1750 engine is a true driver's car with wonderfu, unmolested steering. It's estimated at £5,000 - £6,000.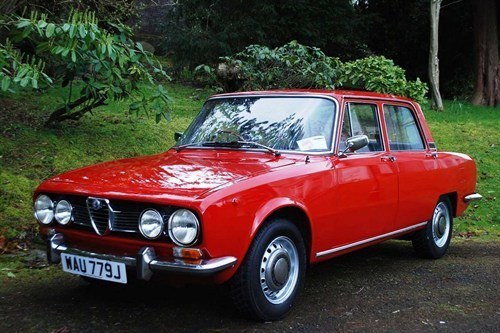 Restoration projects include a real moneymaker in the form of a 1959 Frogeye Sprite, catalogued as complete and original and estimated at just £2,500 to £3,000 in contrast to the £12,500 - £17,500 they are making fully restored to Condition 1.
Another protentially profitable project is thlis LHD circa 1969 FIAT 500, imported from Poland, but lacking paperwork. It drives, and is estimated at a mere £1,000 - £1,500, whereas a really good one can make £8,000 - £10,000.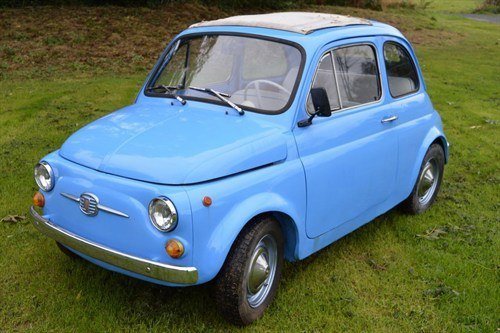 Less lucrative, but a nice winter project for anyone with a warm shed, this circa 1934 Austin 7 Ruby needing lots of work but mostly still complete and being sold with no reserve.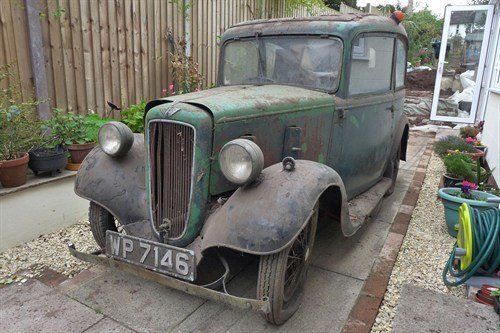 A really horrible looking California import Triumph TR3a coulod repay some hard work. Offered at no reserve, good TR3as are currently in the £25,000 bracket - or more with a competition history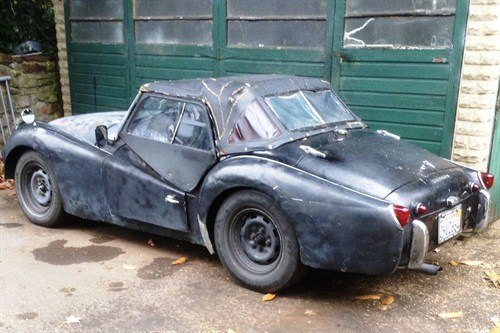 Unsurprisongly, in a farming area, old LandRovers continue to be unearthed and this 1958 S1, minus any form of weather protection, is estimated at £1,500 to £2,000, complete with lucky horseshoe.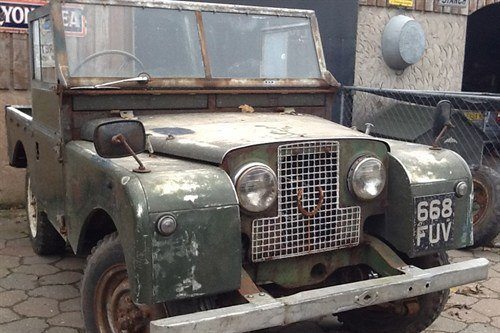 Further down the list, and appropriate for a West Contry auction, a one owner 1954 Austin A40 Somerset that apparently runs and is MoT exempt though probably needs some work to be safe. Estimated at quite a high £2,000-£2,500.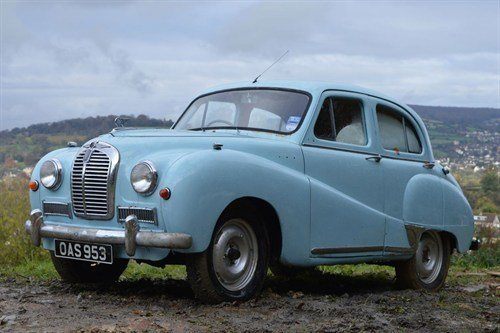 Another old favourite is this facelift 1961 Riley 1.5 (concealed bonnet and boot hinges). Walnut dash, twin carb B-Series engine same as the MGA, Morris Minor suspension and rack & pinion steering (I had one once). Looks great superficially in the photos, but these can rot like a pear so some careful prodding is of the order. Offered at no reserve.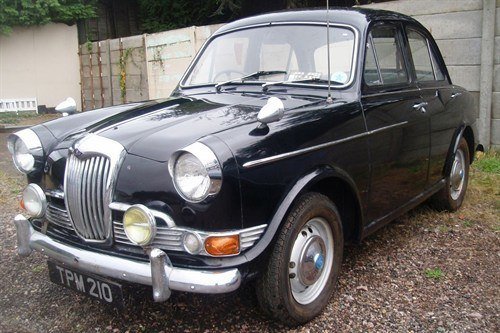 This 1928 MG 14/40 succeeded the bull nosed modified Morris Oxfords by Morris Garages in Abingdon and is in fine, usable condition to store away for the winter, then bring out next spring when it will probably be worth more than the estimated £45,000-£50,000.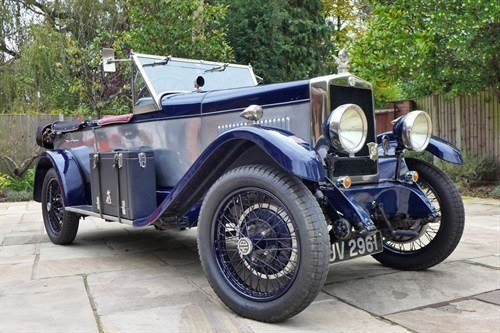 Finally, one for the bikers: A 1960 Manx Norton 500, estimated at £18,000 - £20,000 and one of the eighteen classic motorcycles in the sale.
All details of all 150 lots in the Brightwells 26th November 2014 Classic Auction Online Catalogue
Comments
Latest