Win a classic car at Anglia Car Auctions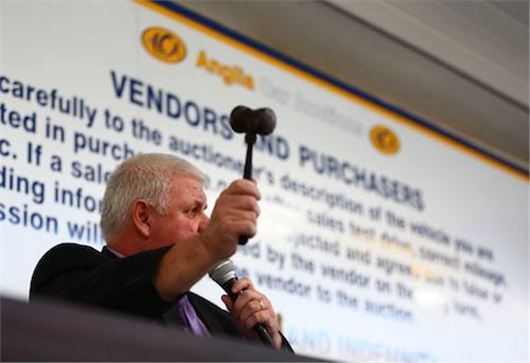 Published 24 October 2014
Anglia Car Auctions is giving away a classic car worth £5000 at its final classic sale of the year.
The prize draw will take place on 1 November at King's Lynn – everyone who attends the auction will be given a raffle ticket on the day.
At 4.30pm the lucky winner – and the details of the car – will be announced, but the firm promises whoever wins won't be disappointed
It's all part of the Norfolk-based auction company's plans to celebrate a successful year, with more than 1000 classics goings under the hammer in 2014.
Rob George, of Anglia Car Auctions, said, 'We've had a phenomenal year and the classic sales continue to go from strength to strength with over 200 cars featuring in our August sale.
'This is our way of showing appreciation for all the support and loyalty our customers have given us during the year.
So get yourself along to the 1 November sale to be in with a chance of coming home with a free car.
Pre-sale viewing takes place on Friday, 31 October, from 2pm to 6pm, with the sale starting at noon on Saturday.
The catalogue can be viewed at www.angliacarauctions.co.uk
Comments
Author

Keith Moody
Latest