Eva Peron's Cadillac under the hammer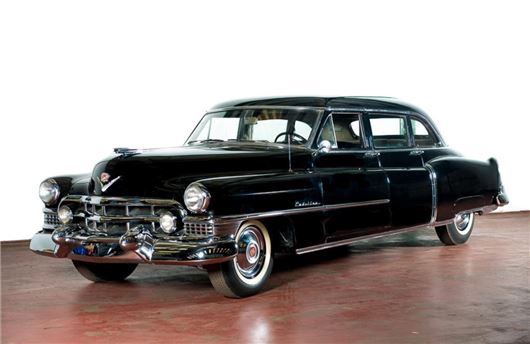 Published 23 July 2014
A 1951 Cadillac limousine that served as official state transport for Eva Peron and her husband, the Argentine President Juan Peron, is set to go under the hammer at Salon Privé on September 4th. The historic car recently arrived in the UK following a number of years on display at the Museo Evita in Buenos Aires.
Estimated at £200,000-260,000 by Silverstone Auctions, the Cadillac is expected to attract interest from around the world. Accompanying the sale will be a selection of images of Juan and Eva with the car, including them as passengers en route to a state function, plus a jewel that was discovered in the Cadillac upon its arrival in Britain and is presumed to be from one of Eva's dresses.
The current owner has decided the time has come to sell, and will be displaying the Cadillac on the concours lawn of Salon Privé before it is auctioned. Bidding is anticipated on an international level, such is the scale of Eva Peron's fame and enduring popularity.
Eva Peron, whose life story was famously told in the Andrew Lloyd Webber musical Evita, was a champion of the working class and women in Argentina during the couple's time in office, building up swathes of support and calls for her to become vice-president. Tragically she died of cancer in 1952, at the age of just 33, with more than three million people lining the streets of Buenos Aires on the day of her funeral.
Further details of the Salon Privé sale can be found online at www.silverstoneauctions.com.
Comments
Author

John Slavin
Latest