90 Classic Motorcycles in Coys Blenheim Palace Auction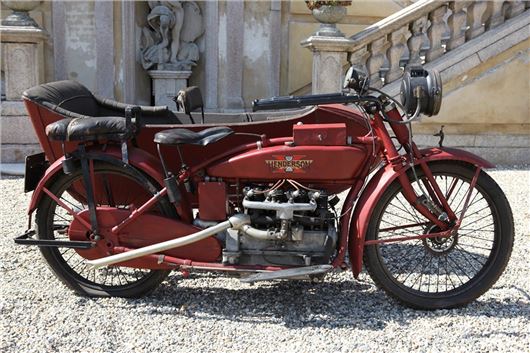 Published 05 July 2014
COYS is to auction over 90 motorcycles at Blenheim Palace on Friday 11th July.
 
The lot list includes an extremely rare 1974 Ducati 750 from a prominent Italian collection and a Harley-Davidson XR750, described as one of the most famous racing bikes in American motorcycle history.
 
The 1974 Ducati, which is estimated at £28,000 to £34,000, is in perfect original condition complete with clip-on handlebars and rearset footpegs to tilt the rider forward for top-speed blasts. 
The Harley-Davidson XR750 dominated 'flat track' racing for over 10 years. On limited to the public and only via franchised Harley Davidson dealers, even in their day they were rare. This particular example is estimated to sell for £25,000 to £30,000.
           
Also on the list: a 1927 Indian Prince 350cc, which is estimated at £26,000 to £30,000. The engineering of this bike was ahead of its time, resulting in a short four-year production run, making it now a well sought after collector's item. This lightweight motorcycle boasts a single-cylinder motor, with a spring-mounted seat due to the Indian's lacking facility of rear suspension.
 
A 1952 Vincent Rapide Series C is estimated at £45,000 to £50,000. According to factory records this bike was dispatched from the works in 1952, undergoing a comprehensive restoration over a four-year period in the late 1980s and covering approximately 6000 miles since.  The bike remains in excellent general condition with the only deviation from the original specification being the fitment of stainless mudguards.
 
Pictured below, the 1931 Indian four cylinder is estimated at £62,000 to £70,000. This motorcycle is often referred to as the series 402, but carried with it great improvements on the previous model including revised crankcase, newer special alloy pistons, and an improved frame, this motorcycle characterises the first appearance of chrome on Indian bikes.
 
Henderson produced nothing but four-cylinder motorcycles over 19 years. The 1920 Henderson 1300 four cylinder, with a stylish sidecar (pictured above) was assembled in the Ferrari workshops. For 40 years this sidecar was an exhibit in the sidecar museum near Ancona, and was previously used as a taxi, hence the two seats. A very rare find, this Henderson is estimated at £55,000 to £70,000, and is presented in a well-preserved condition.
 
A 1951 Moto Guzzi 500 cc 'Gambalunga' Prototype is expected to make between £55,000 and £70,000. 'Gambalunga' in Italian means "long leg", and this was the name given to this Moto Guzzi single-cylinder racing motorcycle built from 1946 to 1951.  This particular example was custom built with the help of racer Enrico Loronzetti, who won the 250 cc World Championship for Moto Guzzi.
 
For more information on these lots and to view all other lots for sale, please visit www.coys.co.uk.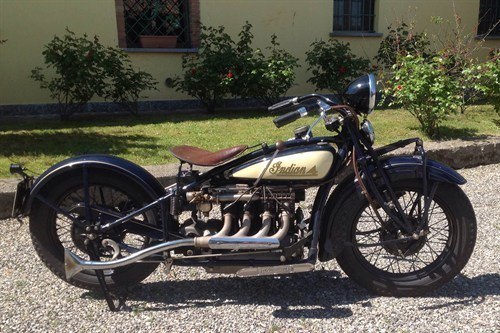 Stop Press 11-7-2014: The 1931 Indian 1300 sold for £90,000, £20,000 above its top estimate.
Comments
Author

Honest John
Latest