Silverstone Auctions launches new sale for Salon Prive show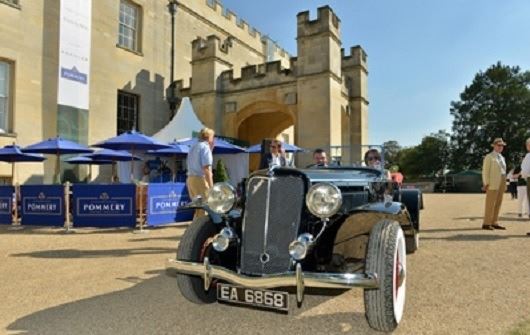 Published 08 May 2014
Silverstone Auctions has announced that it's hosting a new sale, to take place during the 2014 Salon Privé - one of the premier top-end UK concours events, that takes place on 4 September. The ambitious auction house promises to offer, 'an impressive collection which includes some of the rarest and finest cars in the world.'
The Salon Privé Sale is a joint venture between the two parties, and it's looking to find only the best of breed examples for the sale - commensurate with the enthusiasts who make it to the event. Silverstone Auctions recently told HJClassics that it was actively pursuing events to partner its sales with, adding to a portfolio of sales that includes the Silverstone Classic, the NEC Classic Motor Show and the recently-launched Restoration Show.
It will be interesting to see what lot list Silverstone amasses for what promises to be an interesting - and perhaps trend-setting - sale, which takes place at the height of the international concours season.
Andrew Bagley, managing director of Salon Privé, said: 'Silverstone Auctions and Salon Privé have a lot in common; both teams share a passion for all things motoring, both companies are relatively new in their field yet have seen exponential growth. We believe the combination of Silverstone Auctions' experience and reputation within the market place alongside Salon Privé will attract not only the buyers but also sellers of the high-value motor cars. We look forward to a long and prosperous relationship with Nick Whale and his team.'
Nick Whale, managing director, Silverstone Auctions added: 'Not only is this great news for owners of exceptional cars who wish to take them to market in the best possible surroundings; it will also be a fantastic experience for buyers and enthusiasts who are set to enjoy an exclusive choice of the most sought-after, new-to-market cars available.' 
More information at the Silverstone Auctions website.
Comments
Author

Keith Adams
Latest