Coys revs up Monaco with 90-car auction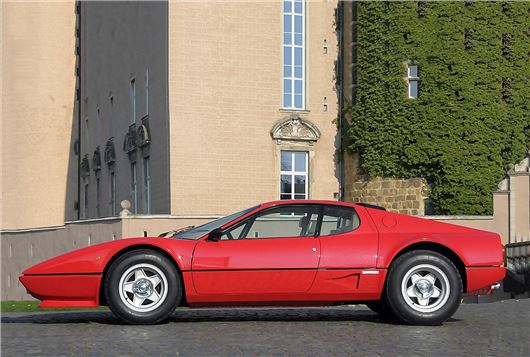 Published 08 May 2014
Coys' Monaco auction takes place during the Historic weekend, and promises to be a busy sale, with more than 90 cars going under the hammer on 9 May. Heading the lots are a Dino 246GT previously owned by rock and roll legend Keith Richards and an ex-Tazio Nuvolari 1950 Cisitalia Abarth 204A Spyder.

But it's not all celebrity cars - there will also be a number of important collectors' cars including a 1980 Ferrari 512BB (above), a 1967 Ferrari 330GTC, another 1971 Dino 246 GTB and a 1934 Bugatti Type 57 Series I Ventoux (below). The red Ferrari 512BB is in excellent condition throughout and has only 69,000km on the speedometer. In 2007, it underwent a restoration that included a respray, an engine overhaul, a new timing belt and clutch as well as new suspension, shock absorbers and tyres fitted to the knock-off Cromodora alloy wheels.
The Bugatti Type 57 on offer is an uncommonly pure example, with 'profilee' windscreen and spats, filling in the rear wheel arches. The frontal aspect is balanced by a small integral projecting boot. Bugatti specialist David Sewell has confirmed that this particular Ventoux, chassis number 57196, was produced in early July 1934 and three months later was fitted with factory built coachwork. It is estimated at €370,000-450,000 and offered at no reserve.
Coys will also be offering a 1961 Riva Tritone. This motor boat was for years the biggest model the marque made and with its beautiful design represented the absolute best of Carlo Riva's boat making.
Chris Routledge, Managing Partner at Coys, said: 'This is perhaps one of the finest and most desirable Ferraris on the market today. With values increasing rapidly, the 512BB is the choice of the connoisseur with this splendid carburetted example offered at No Reserve.'
More information at the Coys website.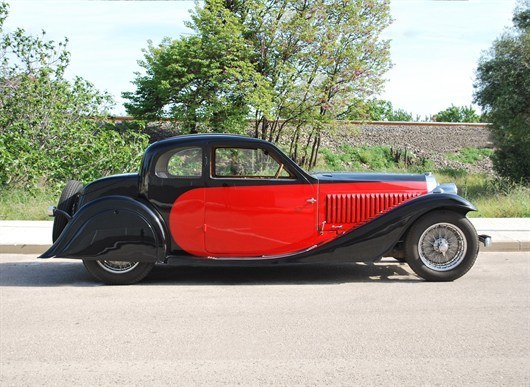 Comments
Author

Keith Adams
Latest