Ferraris to top the RM lots in Monte Carlo?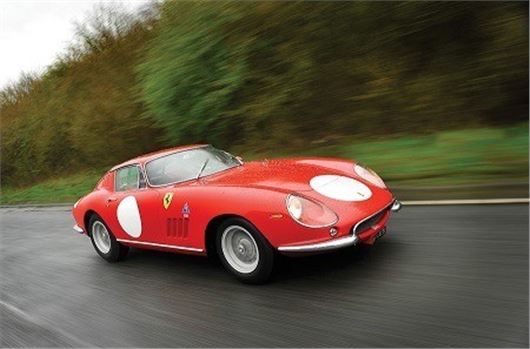 Published 07 April 2014
RM Auctions has built an impressive lot list of historically significant cars for its Monaco sale at Le Sporting on 10 May. It's a prestigious sale, held during the Grand Prix de Monaco Historique weekend, so it's no surprise that out of the 80 cars for sale, there are seven vehicles with pre-sale estimates in excess of €1,000,000.
Last year's sale, which made a sale total of €33.5m, averaging more than €450,000 per car, to become the most successful collector car auctions ever staged in Europe, will take some beating. But with 16 top-end Ferraris, it's a good each way bet, this might very well happen. Top cars include the 1966 Ferrari 275 GTB/C (above) with coachwork by Scaglietti. It's the ninth of 12 made, and boasts fully matching numbers and Ferrari Classiche certification. This 275 GTB/C was delivered new to a private owner in Milan who registered it for road use - which makes it rather unusual for not being originally used as a race car.
But it did end up being used in anger, when its third owner competed in the Colle San Eusebio Hill Climb. It then passed onto its fourth owner in 1973, spending the next 22 years in the Netherlands. Most recently, the car has participated in various tours and rallies including the Tour Auto. And that lack of action, makes this what RM describes as, 'one of the most original and desirable 275 GTB/Cs in existence.' It's estimated at €4,300,000–5,000,000).
Other top drawer Ferraris include a matching-numbers 1967 Ferrari 330 GTS (estimate €1,500,000–1,800,000), and a 2006 Ferrari 575 GTZ with coachwork by Zagato, one of just six examples made (€880,000–1,050,000). But we love the 1956 Maserati 450S Prototype (below), which is also one of the sale's true stars. It's an ex-works car, having competed in the 1956 Mille Miglia, driven by Sir Stirling Moss and Denis Jenkinson. If that's not enough to secure its all-time great status, consider that after the race, it returned to the factory where it became the prototype for the new eight-cylinder 450S.
It was was restored in 1987 to its prototype specification, with significant advice and detailed consultation with the Factory. The car goes on sale for the first time in 33 years at Monaco (estimate €4,000.000–5,500,000), so should around huge interest across the board. Will it overshadow the Ferraris? Don't bet against it.
For further information on the upcoming Monaco auction, or to view a full list of entries and the complete digital catalogue, visit RM's website.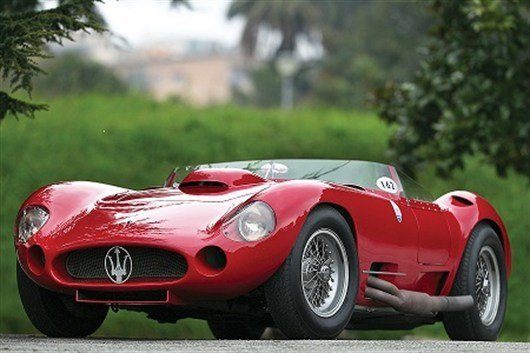 RM Auctions: Monaco classic car auction
Comments
Author

Keith Adams
Latest