Top lots in Barons' 'Winter Warmer' sale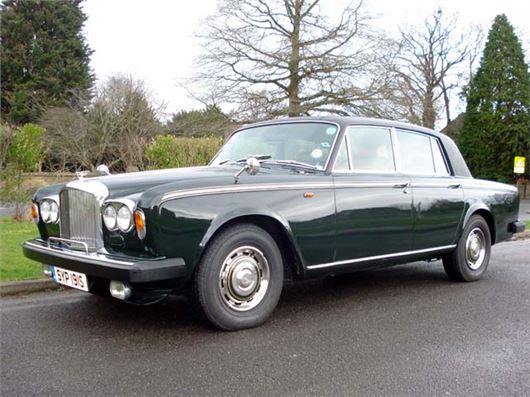 Published 24 February 2014
Barons' sale at Sandown Park on 25 February features a wide selection of classics spanning 90 years, giving classic car fans plenty of opportunities to buy something new and exciting for the upcoming season.  

The entry list includes a Jaguar D-type replica circuit racer originally constructed for Ron Lea, a 1958 Land Rover, a Wood & Pickett Mini cabriolet once owned by a movie star, a Lotus Cortina, a Series II E-type Jaguar, some very fine Bentleys and a rare, 1928 fabric-bodied Rover, which had just one owner for its first 78 years.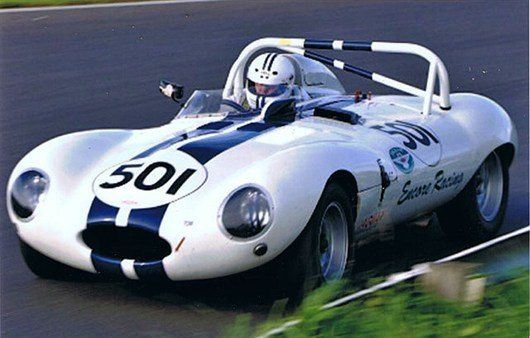 The D-type replica racer (above) on offer at Sandown Park was built for the vendor, the Jaguar racer Ron Lea. Unfortunately, he suffered a stroke as the build was nearing completion so was unable to compete in it himself. Ron Lea continued in motorsport as a sponsor/entrant and, in the hands of other drivers, his D-type replica achieved success, with Paul Alcock taking the JEC Powered by Jaguar race series title with it in 2012. The car is eligible for the 2014 Sports Racing and GT Series, and it comes complete with a copy of Ron Lea's autobiography and has an estimate of £38,000-£45,000.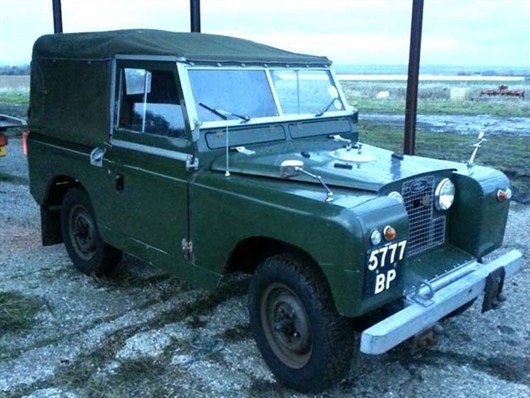 Classic Land Rovers have a huge following, with original examples always attracting plenty of attention from collectors. The 1958 Series II 88in (above) is a totally original example which has covered just 36,000 miles from new and has been in the same family ownership for the past 29 years. It has never been repainted or 'got at' in any way, has the original green vinyl seats (in perfect condition) and has covered just 7000 miles in the past 30 years. Estimate: £12,000-£15,000.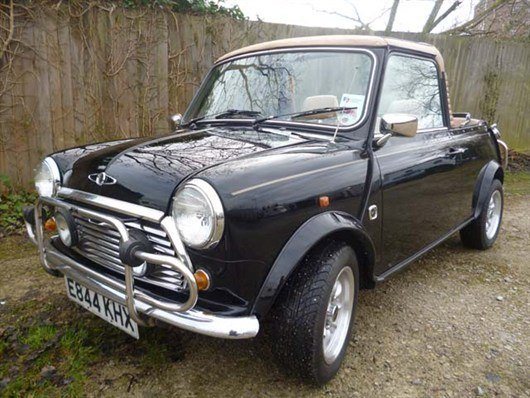 Wood & Pickett are renowned for their glamorous conversions of Minis, and the 1987 Wood & Pickett Park Lane Cabriolet is definitely a glamorous little machine, with a stylish history to match. It was sold new to the American actor George Hamilton, known for his perpetual sun tan and jet-setter image and roles in films such as The Godfather III and Love at First Bite, and for playing motorcycle daredevil Evel Knievel in the biopic of the same name. Estimate: £14,000-£16,000.

The 1964 Lotus Cortina has been in the registered keeper's ownership for 30 years and originally arrived in a number of boxes. Over the years the keeper has had the car restored from the ground up but has seen very little use since recently completing the works. The car is only now offered for sale due to loss of storage. Estimate: £35,000-£45,000.

The 1970 Jaguar E-Type S2 roadster has been the subject of a ground-up, nut and bolt restoration, with not a part of the car remaining untouched. It has lived in the same Hampshire town for 43 of its 44 years, and has covered less than 2,000 miles since undergoing restoration in 2004. Offered complete with a very rare Bermuda hardtop, it carries an estimate of £63,000-£73,000.
The 1978 T2 Bentley (top) was ordered by the Chloride Group on behalf of its Chairman, Michael Edwards. However, before the car could be delivered, Michael Edwards became Chairman of British Leyland, resulting in Chloride cancelling the order – all of which is documented with letters between Chloride and Rolls-Royce Ltd. This is a superb example, ordered with special features such as a recess in the rear armrest to take a dictating machine. Estimate: £9500 to £11,000. 
The fabric-bodied Rover 10/25 Riviera Weymann saloon was built in 1928 but not registered until 1930 and had just one owner from 1930 to 2008. It was stored for over 40 years from 1945, then restored in the late 1980s. This very rare car carries an estimate of £8,000-£10,000. Another charming 'long-term owner' car is the 1948 Austin 16, which had one owner for 67 years. Estimate: £3500-£4000.

More contemporary cars in the sale include a limited edition 2002 Jaguar XKR 100 coupé. One of just 500 built to celebrate the centenary of Jaguar's founder Sir William Lyons, it is offered complete with the highly appropriate registration number J100 CPE. Estimate: £15,500 to £17.000.

More information at www.barons-auctions.com
Barons Auctions: Classic Winter Warmer sale
Comments
Author

Keith Adams
Latest