Report: Gooding classic car auction, Arizona, 17-18 January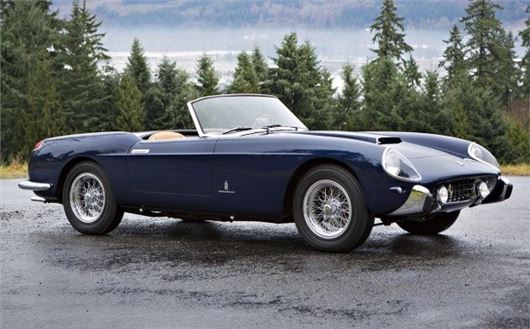 Published 21 January 2014
Gooding's Arizona made $49.4m in sales with 94% of all lots sold, making it the most successful - in numbers - of all of the Scottsdale sales in 2014. The results point to what is shaping up to be a strong 2014, continuing the rises of 2013.
It was the seventh annual sale at Scottsdale for Gooding, and the results include 11 new auction records, with six cars selling for more than $2m, and 13 making more than $1m. The top seller during the two-day extravaganza was a 1958 Ferrari 250GT Series 1 Cabriolet, which made $6,160,000. Gooding claims that this is a new auction record for a Ferrari 250GT Series 1 Cabriolet.
Another big seller was the 1997 McLaren F1 GTR Longtail, in iconic blue and red FINA livery, which made $5,280,000 - a new high for the McLaren F1. Other records claimed by Gooding were the 1973 Dino GT ($473,000), the 1954 Alfa Romeo 1900C SS Coupe ($649,000), a 1971 Alfa Romeo Montreal ($176,000), a 1955 Lancia Aurelia B24S Spider America ($1,815,000), and a 1967 Ferrari 330 GTS ($2,062,500).
David Gooding, President and owner of Gooding Company, said: '2014 looks brighter than ever for the high-end car market.'
Gooding Scottsdale 2014 – Top 10 sales
1958 Ferrari 250GT Series 1 Cabriolet – $6,160,000
1997 McLaren F1 GTR Longtail – $5,280,000
1956 Ferrari 410 Superamerica Series 1 Coupe – $3,300,000
1961 Ferrari 250 GT Coupe Speciale – $2,365,000
1929 Duesenberg Model J Dual Cowl Phaeton – $2,090,000
1967 Ferrari 330 GTS – $2,062,500
1956 Mercedes-Benz 300 SL Gullwing – $1,897,500
1955 Lancia Aurelia B24S Spider America – $1,815,000
1952 Ferrari 212 Inter Coupe – $1,787,500
1959 Mercedes-Benz 300 SL Roadster – $1,430,000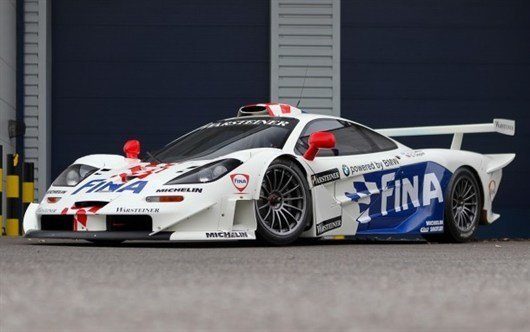 Comments
Author

Keith Adams
Latest