Report: RM and Sotheby's classic car auction, Manhattan, 21 November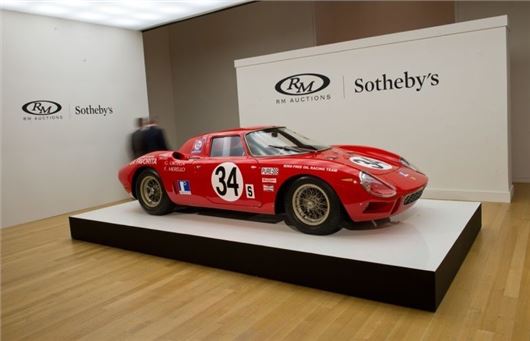 Published 22 November 2013
RM Auctions' and Sotheby's inaugural Art of the Automobile sale held in Manhattan has gone from a standing start to almost $63m in a single evening, establishing some incredible prices, as well as a number of new auction world records. Total sales for the evening's sales were $62,797,500, with 31 of 34 of the vehicles offered finding new homes, for a 92% pass rate - with the top seller being a 1964 Ferrari 250LM, whch made $14.3m.
The packed sale room saw records tumble across numerous lots, with the 1938 Talbot-Lago T150-C SS Teardrop Cabriolet by Figoni et Falaschi taking runner-up spot on a remarkable evening, with a sale price of $7,150,000, also establishing a new world record for the model at auction.
Thirty-one hand-picked automobiles, two motorcycles and seven pieces of artwork, were offered at the Art of the Automobile sale. The auction attracted a vast and diverse audience of international bidders, keen to secure the finest examples of automotive artistry available to the market - in many cases, with bidding becoming super-heated.
Numerous cars spectacularly exceeded their pre-sale estiates. The third highest seller of the night was the unique 1959 Ferrari 250 GT SWB 'Competition' Berlinetta Speciale, one of the greatest dual-purpose sports racing cars of all time, with bespoke coachwork by Bertone. Huge interest in this car culminated in a top bid of $7,040,000.
Other notable European highlights include the 1954 Maserati A6G/2000 Spyder by Carrozzeria Zagato, the only example with coachwork by Zagato, which sold for $4,455,000 while the 1936 Delahaye Type 135 Competition Court Teardrop Coupé by Carrosserie Figoni et Falaschi, and the 1933 Rolls-Royce Phantom II Continental Sports Coupé by Freestone & Webb. 
Rob Myers, CEO and Founder of RM Auctions, said: 'I am delighted to say that these amazing results have proven it a great success. What we have established here in New York is a complete demonstration of how to bring some of the world's rarest and most exceptional automobiles to market.'
Of course, with a number of headline grabbing prices further down the scale, including a series I Jaguar-E-type, which made almost half a million dollars, all the signs are that we're entering what can only be described as a period of super-heating top-end of the market.
Top 10 sellers, RM Auctions and Sotheby's, 21 November, Manhattan
1964 Ferrari 250 LM by Carrozzeria Scaglietti: $14,300,000
1938 Talbot-Lago T150-C SS Teardrop Cabriolet by Figoni et Falaschi: $7,150,000
1959 Ferrari 250 GT SWB "Competition" Berlinetta Speciale: $7,040,000
1954 Maserati A6G/2000 Spyder by Carrozzeria Zagato: $4,455,000
1955 Ferarri 250 Europa GT: $2,420,000
1936 Delahaye Type 135 Competition Court Teardrop Coupé by Carrosserie Figoni et Falaschi: $2,420,000
1933 Rolls-Royce Phantom II Continental Sports Coupé by Freestone & Webb: $2,420,000
2011 Bugatti Veyron 16.4 Grand Sport Bleu Nuit: $2,310,000
1956 Aston Martin DB2/4 MK ll 'Supersonic' by Carrozzeria Ghia: $2,035,000
1961 Ferrari 250 GT Series II PF Cabriolet: $2,035,000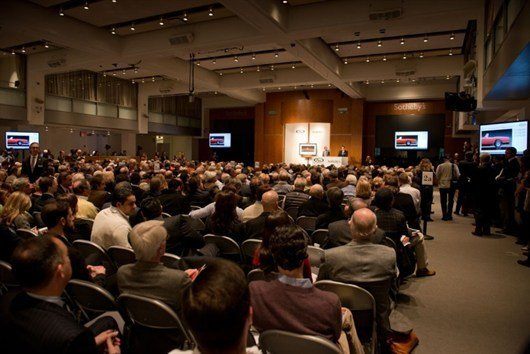 Comments
Author

Keith Adams
Latest