Ringo Starr's Facel Vega shines at Bonhams December auction in London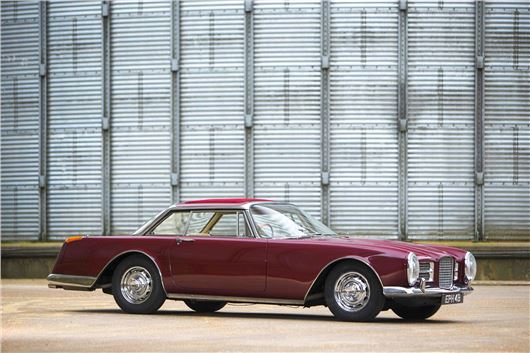 Published 07 October 2013
Ringo Starr's 1964 Facel Vega Facel II will be heading up Bonhams' 1 December sale at its New Bond Street Headquarters in London. The car, which is estimated to sell for £300,000-350,000, was bought by the drummer for the Beatles at the 1964 Earls Court Motor Show in London.
Ringo owned the car for four years, and Chassis HK2 B160 was the last of 26 right-hand drive Facel IIs built. It was powered by a 6.7-litre 390bhp Chrysler Typhoon engine, which was allied with a manual gearbox - making this a very rare combination indeed.
Launched in 1961, the Facel II was destined to be the last of the V8-engined models, production ceasing in 1964 after an unsuccessful venture into engine manufacture effectively bankrupted the company. Production of the preceding HK500 amounted to only 500-or-so units between 1958 and 1961 and that of the Facel II to a mere 182 (26 RHD). Today these rare Franco-American classics are highly sought after.

Sholto Gilbertson, a director in Bonhams Collectors Car department, said: 'This car has to be one of the rarest and most collectable modern classic cars given its almost unique engineering and its place as part of pop music history. As Ringo drove this car he would have listened on the car radio to the Beatles total domination of the pop charts. The sale of this car represents a once in a lifetime opportunity for anyone who loves cars and the Beatles.'
More at Bonhams' website.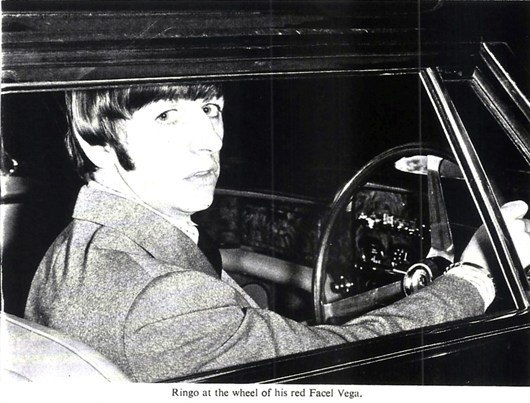 Comments
Author

Keith Adams
Latest